Mumbai Indians might lose to these three teams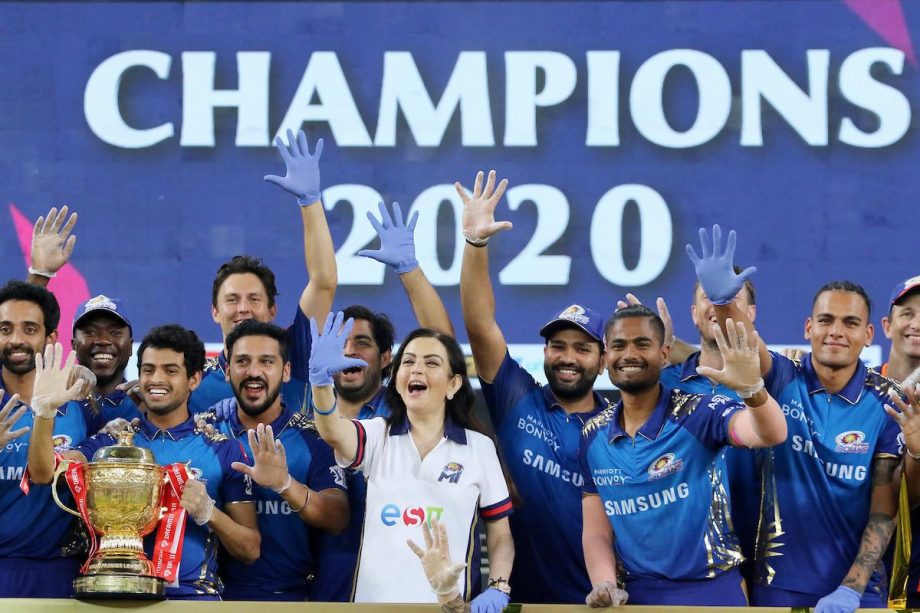 Mumbai Indians are the most successful team of Indian Premier League & there is no doubt about it. They have proven their greatness off & on paper both. After winning the title consecutively in 2019 & 2020, they will be eying a hat trick this year by winning the title in 2021. With players likes Rohit Sharma, Jaspreet Bumrah & Hardik Pandya Mumbai Indians became a strong team at all levels of the game. Their game is up, they have players with middle order bowling & batting experience & they all rounders which can turn the game whenever required.
But, at the same time, there are definitely top 3 teams which can give Mumbai Indians a strong fight for the trophy.
1) Rajasthan Royals
With the appointment of Sanju Samson as captain & Kumar Sangakkara as one of the key men behind the scene, they had a really good auction and managed to buy the likes of Chris Morris, Shivam Dube and Mustafizur Rahman. They have an opening combination of Ben Stokes & Jos Buttler & there playing XI has a depth of batting till No.9 & at the same time they have 9 bowling options. RR has the flexibility in the team for the game as & when needed.
2) Delhi Capitals
With Shreyas Iyer's captaincy & Ricky Ponting's experienced coaching, Delhi Capitals has shown some improvements since last season. Last season was the best for Delhi Capitals as they reached the finals & became the runner up of IPL 2020. They have several big Indian batsmen such as Shikhar Dhawan, Prithvi Shaw, Ajinkya Rahane, Shreyas Iyer and Rishabh Pant having a strong Indian lineup is very important in the IPL. The team really looks good on paper but they will have to prove their worth off papers and the only thing which might be a trouble for them is when their South African fast bowling duo might not be as effective as expected out of them.
3) Chennai Super Kings
Who can forget the second biggest giant of Indian Premier League & the comeback masters. After the 2010 and 2011 trophy win, they went on a seven-year trophy drought before winning it in their comeback year, 2018. Their playoff qualification has been commendable which is 10 out of a possible 11. The only time they didn't qualify was last year, showing how dominant they have been. The likes of Moeen Ali and Krishnappa Gowtham are only going to make the team strong and the return of Suresh Raina will be a massive boost to their batting lineup, which they failed to deliver last season in UAE.