Revealing details of Ronaldo's transfer to Manchester United: contract, wage, when he will be able to play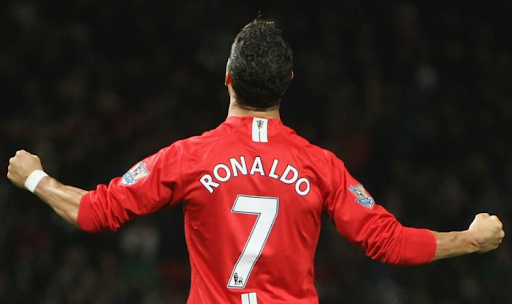 Ronaldo had already played for Manchester United from 2003 to 2009
Cristiano Ronaldo has passed his medical and is ready to complete his move to Man Utd. He has already signed a two-year contract and is in the process of receiving a visa to England. It is expected that the player will be receiving about 30 million euros per year.
On Friday, Manchester United announced an agreement had been reached with Juventus on Cristiano's move.
This return to the Red Devils camp became a whole saga, which ended rather quickly: first, the Portuguese was linked with PSG, everyone hoped to see the bromance with Lionel Messi. After that, Manchester City appeared on the radar, with the player reportedly being one foot in Pep Guardiola's club.
Don`t miss out 💥: Ronaldo to Manchester City? The parties are trying to find a compromise to settle the deal
But the other part of Manchester, once they found out what was going on, worked perfectly and immediately.
Rio Ferdinand, the club`s legend, commented on the MU owners' actions on his YouTube channel:
"I have to say one thing: when the Man Utd management needs to act, they don't look back. They worked perfectly every step of the way. There wasn't a single doubt. You have to act quickly when someone like Cristiano Ronaldo comes within reach, when the opportunity arises to make sure he continues his legend at MU. If the club made a mistake and he moved to another part of town, they would have to put a 24-hour guard at Old Trafford."
"Manchester United really worked quickly: current and former players of the team, and even Sir Alex Ferguson himself, contacted the Portuguese and convinced him to return to Old Trafford."

said the former defender.
The story 👉: Manchester United signs Cristiano Ronaldo as the legend returns home
Dharmesh Sheth gave us some more details:
"Ronaldo has been in Lisbon over the weekend, having his Man United medical. It's a two-year deal and personal terms have been agreed. Man United have inserted a one-year option. It's an initial €15m, plus an additional €8m in add-ons – it's around £19.5m. We expect the deal to be done before the deadline and the visa process is ongoing."
"Ronaldo is with the Portugal squad now. They've got World Cup Qualifiers against the Republic of Ireland and Azerbaijan and a friendly with Qatar, then Man United fans will hope it is the second coming of Ronaldo on Saturday 11 September against Newcastle at Old Trafford"

he suggested the approximate date of the striker's debut.
The fans certainly can't wait to see the returning of Portuguese to Old Trafford:
The deal is due to be completed on August 31.
Ronaldo can only take number 7 if Edinson Cavani leaves the team according to the rules.