Lionel Messi wants to stay at FC Barcelona, but the club faced FFP 'battleground'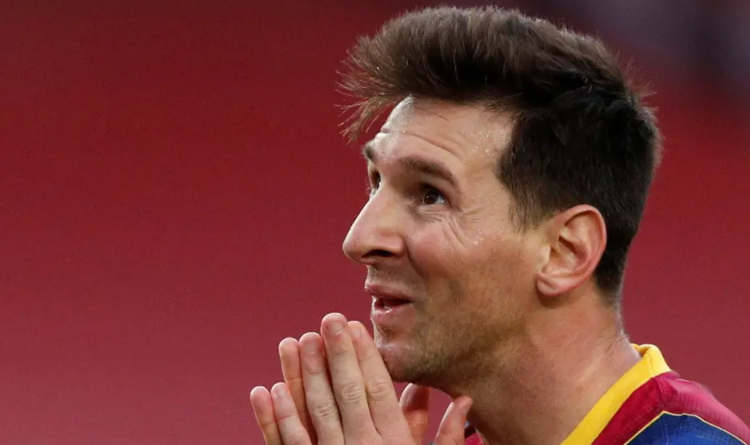 For the first time since 2000, Messi is no longer under contract with Barcelona
Lionel Messi's contract with Barcelona expired in July and he is now a free agent. It is known that the player wants to sign a new contract with the Catalans, but the club is experiencing financial difficulties, which will not allow the deal to take place.
The Argentinean became a free agent on 1 July. It was reported that the parties had agreed to sign a new agreement until 2023, but an extension has still not been formally announced.
How do you rate Messi's season 20/21?
It is known that Barça were discussing the financial details of the contract with La Liga and the tax inspectorate to avoid future problems – their financial situation is said to be in a poor state, with the coronavirus pandemic hitting revenues hard.
Read the full story💥: Did Messi's contract bring Barcelona to the verge of bankruptcy? Revealing details
Barcelona head coach Ronald Koeman spoke about what is happening at the club:
"All of us who know about the state of the club are worried. Because of COVID, the club have not been able to do things, there were no fans [in the stands], [no one going to the] museum… The salary issue, the club is trying to lower it and that is important." 
"Everyone has to be aware of the moment we are in, that we have to accept it. They are people from Barcelona, who have been with us for many years and I think that the players have to make an effort to move forward and improve our squad."

– Koeman explained.
Don`t miss out 💥: Lionel Messi labeled ex-Arsenal Emi Martinez a 'phenomenon' after penalty heroics
Also consider that in the summer transfer window, Barça's management did a good job of reinforcing the side. Kun Agüero and promising defender Eric Garcia arrived, as well as Memphis Depay from Lyon. In addition, 22-year-old Brazilian right-back Emerson returned from a loan at Betis.
Don`t miss the details 💥: Memphis Depay will join FC Barcelona as a free agent
The problem is that Barcelona are unable to sign new players due to a bloated wage bill. The club have already sold Conrad de la Fuente, Jean-Claire Todibo and Júnior Firpo, but that is not enough, they had too small wage contracts.
Barça had a wage bill of €671m in the 2019/20 season and now it needs to fit in €383m – that's the ceiling for next season, calculated for each club separately depending on income and expenses.
The Catalan club currently spend 110% of their income on salaries, they will have to reduce their wage bill by at least €174m in order to sign the Argentine to a new deal as insiders report.

Barcelona reportedly looked to spread Messi's payout over several years to fit under the wage ceiling, but La Liga boss Javier Tebas is adamantly against such a move.
Messi has been in Barcelona's system since 2000. He made his debut for the main team in November 2003.
The 34-year-old super star scored 30 goals and made nine assists in 35 La Liga games last season.
PSG have reportedly intruded on Messi's negotiations with Barcelona and made him a financially better contract offer.