Lionel Messi labeled ex-Arsenal Emi Martinez a 'phenomenon' after penalty heroics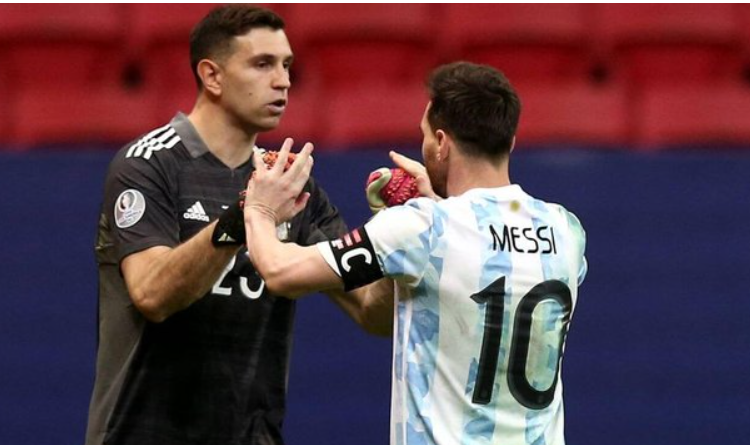 The player played just 39 games in 10 years at Arsenal, surprisingly reaching his prime only in the 2020/2021 season
The semifinal of America's Cup was played in Brazil. Argentina beat Colombia (1-1, 3-2 on penalties). The Albiceleste goalkeeper Emiliano Martinez saved three 11m shots in the penalty shoot-out to become the hero.
World-star Lionel Messi was not stingy with words after the match, praising the humble goalkeeper:
"We have Emi, who is a phenomenon. We knew that he was going to stop them. We know and trust him. He deserves it. We achieved the goal of being able to play all the games and now we are going to the final."
Head coach Lionel Scaloni added:
"We are very happy with Emiliano's performance, not only because of the penalties, but also because of the security that he is transmitting."
The Albiceleste reached the final for the third time in the last four tournaments.
Argentina finished third in the last campaign and lost the finals to Chile (both on penalties) in the 2016 and 2015 America's Cups. The Argentines now seem to have a credible plan in case such scenarios happen again.
Don`t miss out 💥: Italy beats Spain; qualifies for the Euro 2020 final
Argentina will play Brazil in the final on Sunday night.
Mikel Arteta has admitted that the decision to sell in-form Emiliano Martinez for £20m was a "sacrifice" Arsenal made to get additional funds and help themselves to secure their top transfer target of last summer's transfer window.