Former Chelsea and Spurs coach Andre Villas-Boas believes Mbappe's departure to Real Madrid is inevitable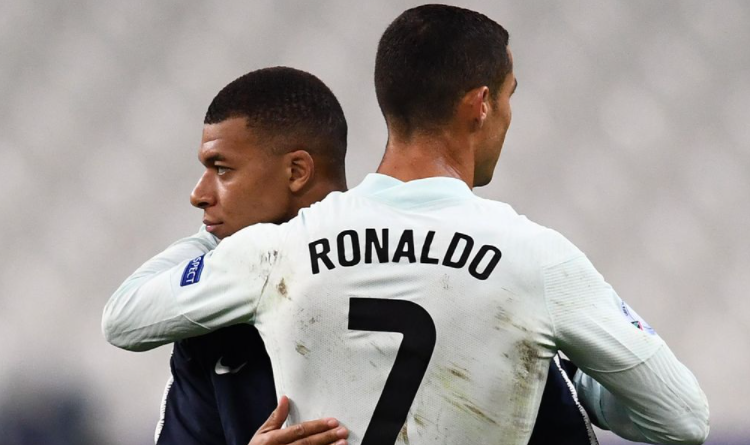 Youngster Mbappe has always been a big fan of the Portuguese star. Presumably, these are the best players of their generations
Striker Kylian Mbappe is set to leave PSG as insiders claim, the player is still uncertain about the contract extension with the Paris club regardless of management's attempts to persuade him. The World Champion will only reveal his decision after Euro 2020. 
Journalist Daniel Riolo has information from behind the scenes at the club:
"I know Mbappe has asked to let him leave. But it's difficult – first you have to find a club that can pay for him. But the news is that Kylian really doesn't want to stay. The player doesn't believe in Leonardo's project."
The news caused a sensation at Real Madrid, as it went out of schedule. In fact, Mbappé will not say anything about his future either in public or in private until after the European Championship. The Los Blancos are very clear that it is necessary to go slowly, that everything is based on the forward's resistance to the intention of the PSG leaders to renew his contract.
Apparently, Mbappe does not think the current PSG side are competitive and the promised transfers are not top-notch. Paris Saint-Germain were unsuccessful in the Champions League and also missed out on the title, finishing second after Lille. Perhaps such abnormal activity on the transfer market by the French club should persuade the young talent to stay at the club:
Andre Villas-Boas had a word expressing his vision on the youngster`s career path:
"I think Mbappe will end up at Real Madrid sooner or later. Cristiano Ronaldo signed for Real Madrid as a star and became even better, and I think Mbappe can do the same." 
PSG are reportedly willing to sell the player for €120-150m, although they have not even considered offers below €200m before.
Meanwhile, Cristiano Ronaldo, who plays for Juventus, and French forward Kylian Mbappe, 22, were in high spirits after the Euro 2020 encounter (2-2) as they headed to the dressing room together.
It was the meeting of an idol and an admirer: all his childhood Mbappe looked up to Ronaldo as a role model. Now their importance and status are gradually getting closer, but the Frenchman still treats Cristiano with reverence and even looks at him with adoration!
A funny moment: Ronaldo and Benzema swapped shirts at half-time to do it again after the match! After the final whistle, 'El Bicho' took the shirt from 'Kiki' and Karim from old Real Madrid team-mate Pepe.
Don`t miss out 💥:  Ali Daei and Brazilian football legend Pele congratulated Cristiano Ronaldo on his recent achievement
Kylian Mbappe's contract with Paris Saint-Germain runs until the summer of 2022.
Mbappe appeared in 31 games in the League 1 last season, scoring 27 goals and providing seven assists.
Cristiano Ronaldo moved to Real Madrid from Manchester United in the summer of 2009 to win four Champions League titles and two Spanish championships in eight seasons.