Confirmed: Wijnaldum is a new Paris Saint-Germain player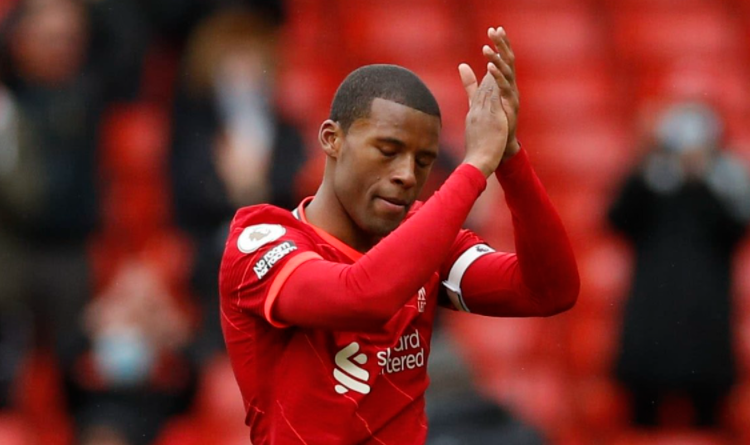 30-year-old left after 5 years in the club as a free agent
The transfer window is officially open and PSG are not hesitating to make important transfers before Euro 2020. The French side have signed Netherlands international midfielder offering a contract until June 2024 with a salary expected to be around €9.5m per season.
Barcelona were reportedly close to securing the Dutchman's transfer. However, the deal failed as PSG allegedly outbid the Spanish side offering more favorable terms of the contract.
The Dutchman spoke out after signing the contract:
"Signing for Paris Saint-Germain is a new challenge for me. I'm joining one of the best squads in Europe and I want to bring all my desire and commitment to this ambitious project. Paris Saint-Germain have proved how good they are in recent years and I am convinced that together, with our supporters, we can go even further and higher."
And this is how the former Liverpool player intrigued fans in the recent interview to the Netherlands newspaper when all the rumours appeared:
"Now is not the time to talk about Liverpool and the reason for my departure. One day I will, after the tournament. Then it will be clear to everyone why it happened the way it did. I would like to say that the staff of the training base, the club staff and teammates wanted me to stay at Liverpool. I told them more. After that, they fully understood my decision. That is important for me"
Gini during the training session before Euro 2020:

Don`t miss out 💥:  Italy international Gianluigi Donnarumma to PSG? Former AC Milan goalkeeper is one foot from contract signing
Wijnaldum came to Liverpool FC in 2016. He made 237 apps and won UEFA Champions League and English Premier League with Reds.