Italy international Gianluigi Donnarumma to PSG? Former AC Milan goalkeeper is one foot from contract signing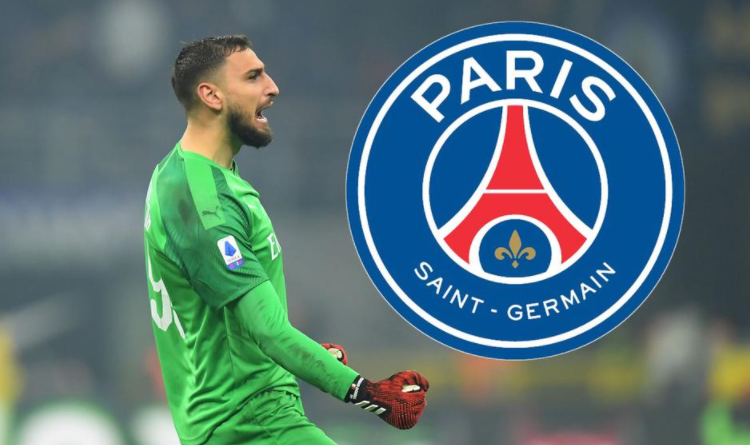 The eccentric Mino Raiola represents a young talent, who is currently on international duty with his national team
Gianluigi Donnarumma has left AC Milan as the goalkeeper's contract with his home club expired. Mike Maignan from Lille, the best Ligue 1 goalie of the season, has already taken his place. Gigi himself is one foot in the Parisian club, according to Fabrizio Romano.
Refusing to negotiate a new contract was Milan's initiative: Donnarumma requested a too 'overblown' contract. The fans are furious, and if you do not follow the Rossoneri, you will find a short retelling of what happened during the season:
Donnarumma's salary is known to be 6 million euros per season, top-15 in Serie A. In Milan, only Zlatan Ibrahimovic earns more (7.5 million according to a new contract signed recently).
AC Milan offered Donnarumma a contract until 2026 and 8 million per season (according to other information – 7 million + 1 million bonuses).
In case of failure to qualify for the Champions League after the season 2020/2021 AC Milan was ready to include in the release clause – 30 million euros.
Donnarumma's demands were as follows: 12 million euros a year, as well as about 20 million to Raiola as a commission.
According to media reports, there were no negotiations as such. Milan`s management has made it clear that 8 million is the maximum. Mino Raiola, according to an Italian newspaper, was confident that getting into the Champions League would influence the club's position and that Donnarumma would receive a better contract extension offer.
But it has not arrived; moreover, the Rossoneri have made it clear that they are letting Gigi go as a free agent.
As a result, the Italian keeper will join the new club and receive about 12 million euros per season (plus bonuses) in Paris, the contract runs until 2026. Milan club, in turn, signed a 25-year-old France international Maignan as a replacement.
Also, according to the latest information, it is known that the newcomer will not be loaned back to Italy, as some sources previously reported.
Another Raiola client's story💥: Champions League winner Chelsea put an eye on Dortmund`s star Haaland
Apparently, we will see a great rivalry between two world-class goalies for the #1 spot next season, Kaylor Navas was superb during the whole 2020/2021 season and clearly not going to pass it.
Mike Maignan from Ligue 1 champions Lille moved to Milan for €15 million.
Gigi Donnarumma made 251 appearances for the club with 88 clean sheets, he joined the main squad when he was only 16.
Also, be sure to check our latest squad analyses ahead of the 2020 Euros :