Arsenal vs Liverpool. Prediction and Preview. Probable Lineups, Team News, Stats and more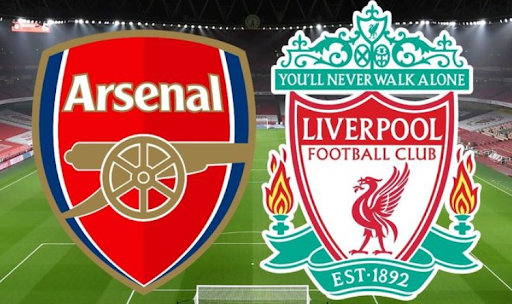 Arsenal will host Liverpool in the English Premier League tenth-tour match at the Emirates Stadium. The fixture will take place on October 9, beginning at 21:00 IST.
Arsenal have been anxiously awaiting the encounter against Liverpool for years with some trepidation in their knees. Long gone are the days when Arsenal were last considered favourites for this contest. The previous four face-offs have ended in defeats for the Cunners with a combined score of 1-12. 1 goal in 360 minutes is a clear indicator of the gap in the class. However, we already saw last season that Arsenal are on the right track when they gave a decent challenge to the Merseysiders. In the current campaign, the trend continues and, moreover, Mikel Arteta comes into this match as the Premier League leader.
Liverpool, although they have excellent statistics against the Gunners lately, approach this match very cautiously, the thing is that Jurgen Klopp's charges are literally looking unrecognizable this season – only 2 wins in 7 matches. The match can either have a very positive effect on the spirits of the Scousers, or deepen the crisis situation even more.
One thing is clear, there are no favourites, but bright and attacking football is guaranteed. Parimatchnews will tell you everything you need to know ahead of the upcoming match.
Arsenal News & Current Form:
Arsenal are currently in an excellent momentum, with their victory over Tottenham in Matchday 9 proving to everyone that their top spot is no fluke at all. And the statistics fully confirm the validity of the situation.
The Gunners have won seven of their eight games in the EPL and now sit eleven points ahead of the Reds. The Londoners are playing their best football of the post-Wenger era. The 20-8 goal difference is testament to the team's excellent balance, which seems to have been achieved with recent touches in the form of William Saliba at one end and Gabriel Jesus at the other. Only a grinding Manchester City with Erling Haaland at the forefront are scoring more than the Gunners (33) and only Everton are conceding less (8).
In the UEFA Europa League, things also look extremely convincing too: the Red-Whites comfortably beat FK Bodø/Glimt 3-0 recently, thereby cementing their first place in the group. The squad rotation turned out well, which means that Arsenal's main problem – a lack of depth – might not be as critical as it first appeared.
In any case, Sunday's match is the best opportunity to finally beat the formidable Liverpool, especially in front of the home stands, which have been providing delightful support lately, the atmosphere at the club has never been better in recent years. Thomas Partey is back in the groove with a perfect long shot, Gabriel Jesus is in top form, Granit Xhaka is literally experiencing the prime of his career, while Saliba is seriously planning to become the next Virgil van Dijk. All in all, everyone, including Mikel Arteta, deserves a lot of credit for what they have done. The Londoners go into the match with a resilient AAA line-up and plan to defend their lead despite City coming on the heels.
Don`t miss out 👉: ATK Mohun Bagan vs Chennaiyin: Preview and Prediction
Liverpool News & Current Form:
Liverpool are ninth in the EPL table with only 10 points. The goal difference is 18-9 so far with 9 of the 18 goals were scored in a single game. The gap from fourth place is 4 points, 11 points behind the league leader.
On the fact that Liverpool are still far from high standards, the bad news for the team's fans is not over. Even more worrying is the fact that the Reds will face the league leaders in their next two games – and it's unclear who to fear more, somehow the forces must be spread out for both crucial matches, with the result really important here. These matches will, to some extent, be decisive for the Merseysiders. Depending on the outcome, Jurgen Klopp's team will either intensify the fight in the championship race, or actually drop out as early as mid-October.
The international break provided an opportunity for the Reds to rest, rethink certain points, reset and return to their previous high benchmarks. However, the home game against Brighton made it clear that Jurgen Klopp's side are far from resolving their issues. Liverpool's problems are not just tactical, but also mental ones, in which the German coach's charges have long been unequalled throughout Europe. It is not for nothing that Liverpool are described as mental monsters.
In the first half an hour of the match the Reds could not oppose anything to the attacking game of Brighton (that recently lost their coach), which should score significantly more than two goals. After the Seagulls' second goal, Klopp even called Virgil van Dijk to the touchline and, gesticulating vigorously, explained something to him. It seemed to be the first time that anything like that had happened at all. In defence, the Reds did play horribly, but the main blame for this lies not on the defenders but on the midfielders. Since the start of the season, much has already been said about Liverpool's personnel problems in the centre of midfield. However, against Brighton, Klopp was able to deploy his strongest trio of central midfielders (Fabinho, Henderson, Alcantara) for the first time in a long time – and they did not look like a cohesive unit as before.
The solution to Liverpool's problems, according to Klopp, is for the team to become more unpredictable. The Reds manager stressed this after beating Rangers FC in a match in which the German departed from his favourite 4-3-3 formation for the first time this season (replacing it with 4-2-3-1). But the 2-0 win did not convince that the Reds are on the right track. The fate of the encounter was decided by the individual skill of certain players, while the team's play again left much to be desired.
And speaking of individual skill, the Merseyside side appear to be very dependent on the form of Mohamed Salah. The Egyptian's decline is unclear – perhaps it's simply a regression towards average, he still shows a decent level (5+4 in 11 games), but after the departure of Sadio Mane and the opaqueness of Darwin Nunez – such "satisfactory performance" is no longer enough. In general, the right wing has stagnated of late, with Trent Alexander-Arnold has gone downhill so badly that Gareth Southgate would rather have Kieran Trippier on RB position in England national team.
In general, the Reds have a lot of problems, and they can certainly get back on winning ways, but if they do not do it in the next two games – their limit will be to fight for a place in the UEFA Champions League. It is time to turn the tide.
Arsenal form guide: W-L-W-W-W-W
Liverpool form guide: W-D-L-W-D-W
Arsenal vs Liverpool Head-To-Head Record:
| | | |
| --- | --- | --- |
| Arsenal | Draw | Liverpool |
| 11 | 13 | 14 |
Last season, Liverpool won both EPL meetings 4-0 at home and 2-0 away, and also beat the Cannoniers in the League Cup, 0-0 at home and 2-0 away.
Arsenal vs Liverpool Predicted XI:
Arsenal possible starting lineup (4-2-3-1): Ramsdale; White, Saliba, Gabriel, Zinchenko; Partey, Xhaka; Saka, Odegaard, Martinelli; Jesus.
Liverpool possible starting lineup (4-3-3): Alisson; Alexander-Arnold, Matip, Van Dijk, Tsimikas; Henderson, Fabinho, Thiago; Salah, Jota, Diaz.
Statistical preview of the match Arsenal vs Liverpool:
Arsenal have failed to score in regular time in six recent consecutive games against Liverpool.
Arsenal have won their last seven home games in the EPL. However, the Londoners have conceded in each of these matches.
Arsenal have scored over 1.5 goals in 8 of the last 9 Premier League games.
Liverpool have scored in 25 of the last 26 EPL games.
Liverpool are winless in their last 3 away EPL games (2 draws and a defeat).
Liverpool have conceded in 4 of their last 5 away EPL games.
Liverpool have scored less than 2.5 goals in each of their last 10 Premier League away games.
What has been said before the match:
Mikel Arteta, the Arsenal gaffer:
"Again, it's another really exciting game to play against one of the toughest opponents in this league. It's going to be a really demanding match and it's gonna require us to be at our best again. But every game is the same. Obviously, it's a big match. It's a fixture that everybody's looking for, against an opponent that has shown in the last five or six years the level that they have. And we have to show those opponents again that we have reached the level and we are ready to compete against them."
"I'm very conscious that we can get much better than where we are today. And not only that: we have to do better to be a team that wants to win and the challenge now is to do that every three days… I'm really happy. I'm proud, obviously of the change, the dynamics, the atmosphere and the belief around the club. But as we're looking ahead, again, to where we want to be and at the moment, we are not there yet."
Jurgen Klopp, the Liverpool gaffer:
"All my respect, wow. Really, really good job. When you need some time nobody wants to give you time and maybe not all of us deserve time, because you still have to be good to use the time – and that's what Mikel obviously did. I have to say, really lots of respect for it. They had a lot of talent already in the last few years. Martinelli, I was very early excited about him and he became exactly the player I expected he will be. Martin Odegaard, I spoke to him when he was 15 from Norway when the whole world wanted him and he decided for Real Madrid. I remember as it would have been yesterday that we sat on a table with his dad and we were all so excited. Then came a few difficult years, which is normal when you are that much in the spotlight. So, he became the player everybody expected him to be at that time."
"Saka, from the first day since he's playing it's incredible. And Gabriel Jesus, if anybody knew how good he could be not in a Man City shirt, in the fixed No.9 role, No.1 in the line-up, if you want, then it was Mikel because he worked together with him. Same with Zinchenko, saw great things. Brought Xhaka back on track. Thomas Partey, everybody knew how good he is when he was at Atletico. The last line is now really well settled, they found a way how they want to defend. Last night obviously they played a different line-up but still lots of quality. It's a young team, a very exciting team, doing really well and [that] they are in the position they are [is] well deserved. Now we go there. Obviously we don't think about the games we played against them [last season] because it makes not too much sense. We will try to cause them problems, I think that makes sense. So, I'm looking forward to it."
Arsenal vs Liverpool Prediction:
It's been a long time since Arsenal beat Liverpool. Now is the best time to do so, as the opponents, for various reasons, are not particularly effective: they have only two wins in seven league games. And the Londoners are in first place with impressive performances one by one. Arsenal are capable of at least not losing this Sunday, this is a minimum and viable objective. The teams are scoring a lot, and the Londoners have never left the pitch without scoring against their opponents this season, and the Reds are really shaky in the last third of the pitch – it's a definite match. There is reason to expect a productive match, with both teams able to score. There will be plenty of desire to win, so it should be a very bright game.
Don`t miss out 👉: Kerala Blasters trounce East Bengal 3-1 in ISL 2022-23 season opener
Parimatch News staff prediction:
We say: Arsenal will not lose and both teams to score – Yes.