Envy Gaming Extends Sponsorship Deal with Acer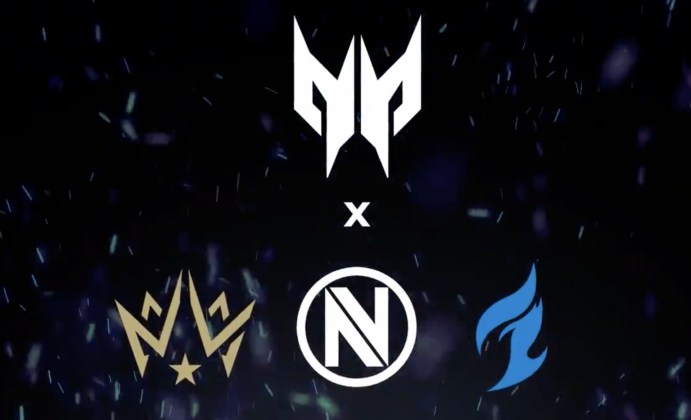 Envy Gaming, one of the most successful eSports organizations from the NA region, has extended and expanded its pre-existing sponsorship deal with world-famous computer parts manufacturing company, Acer. The extension is expected to last until the end of 2021 unless renewed.
The renewal of the lucrative deal will enable Acer to provide its Predator Gaming hardware (monitors, keyboards, mouses, headphones, consoles, etc.) to all the professional teams of Envy Gaming. This roster of franchises includes Envy Gaming's CDL (Call of Duty League) team Dallas Empire, the organization's Overwatch League side Dallas Fuel, as well as many other rosters playing under the banner of Envy Gaming.
Envy Gaming's Vice President of Sales and Marketing, Shay Butler, told the media after the announcement:
"Acer and the Predator gaming brand have been heavily invested in esports and we've both enjoyed the successes of our partnership since first working with them in 2019. We have a reputation for giving the best to our players, and providing the right equipment is an important part of that. Partnering with Predator allows our teams to compete at the highest level."
Predator, a wing under Acer, has been a partner of Envy since 2019. Acer has continuously produced Predator products for Envy exclusively. After this contract extension, the Predator gaming hardware is set to be used by the officials at the Predator Gaming Lounge, which is a training lounge of sorts inside the 21,000 square feet big headquarters of Envy Gaming in Dallas, USA.
Acer has been a constant contributer in the global eSports industry. With this deal renewal, it is set to be the title sponsor of the Envy Foundation Esports in Education Grant Program. Envy Gaming only unveiled its non-profit wing named the Envy Foundation to propel the eSports wheels towards the rigts direction in the USA. And when it needed some help, Acer came up with the endorsement. 
Acer's Vice President of Marketing, Richard Black, opened up about the deal, and its upsides. He stated in a press release:
"We've seen great growth in our content and the strength of the Predator gaming brand through our esports partnership with Envy the past two years. We can't wait to continue expanding our esports ecosystem with new products and support of organizations like Envy that are dedicated to helping people reach their potential in gaming."
Envy Gaming and acer are on a righteous path of taking eSports to another level in the US. This deal, and the new program, will immensely help the funding of numerous schools in Texas that are are in the process of launching eSports departments and operations. These schools are trying to launch grant applications from this summer, and the extra financial help will bolster their efforts for sure.