Cloud9 White Becomes the First-Ever VCT Game Changers Series 1 NA Champions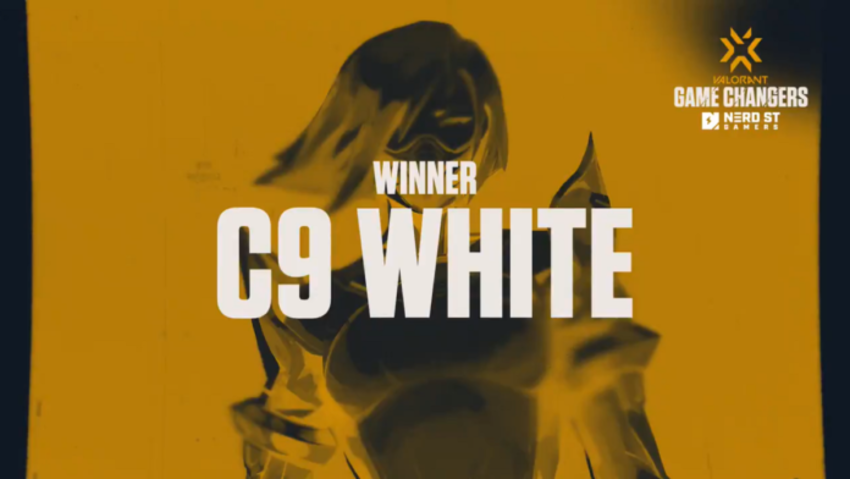 Cloud9 White, the female wing of the famous American eSports organization "Cloud9", has come out victorious from the inaugural season of the VCT Game Changers Series 1 – North America. They showed ruthless form in the quarter-finals and the semi-finals, sweeping away any team that came their way. In the grand final, they were up against CLG Red, who came through the lower bracket. But they couldn't offer a proper challenge to C9White either.
Such was the dominance of Cloud9 throughout the competition that they didn't even lose a single map in the entirety of it. Moon Raccoons Black came the closest to achieve that feat, but eventually, they failed too. The Grand finals were no different either, with Cloud9 dominating throughout the game, and winning the series within the first two maps – IceBox and Haven. By winning this prestigious and revolutionary tournament, Cloud9 White has taken home $50,000 as prize money.
The Cloud9 White roster that triumphed at the Game Changers event include:
Alexis 'alexis' Guarrasi,
Annie 'AnnieDro' Roberts,
Jasmine 'Jazzyk1ns' Manankil
Katsumi 'C9Kat' FPS
Melanie 'meL' Capone (Captain)
Kaitlin 'Keiti' Boop
Chris 'Dream' Myrick (Head Coach).
The next stop for Cloud9 White will be the Valorant Challengers Open Qualifier, where they will be seen fighting for a berth in the NA leg.
The just-concluded very first season of the VCT Game Changers Series 1 championship was organized by the Valorant creators, Riot Games. The whole event was designed to produce new and better opportunities for women in Valorant, and in eSports in general. Not only women but also the other marginalized genders were appreciated to take part in the event, although not many eventually did. That can be seen as the only down point of the whole campaign. But, as a whole, there's no doubt that it's a step forward for eSports.
The VCT Game Changers Campaign has only begun, though, as many other regional tournaments will be held soon, under the same banner. Apart from the series, there's another part of the campaign, called the VCT Game Changers Academy. The future of women and other non-male genders in Valorant seems to be in good hands.