Virat Kohli quashes BCCI boss Sourav Ganguly's claims in explosive press conference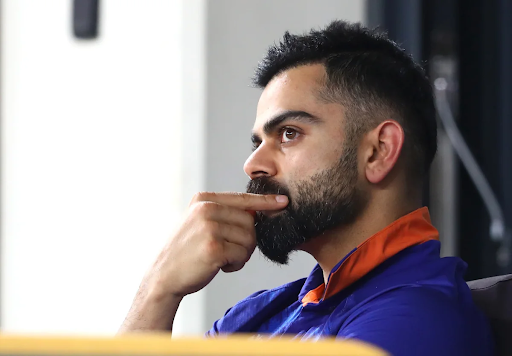 Virat Kohli's comments have put BCCI president Sourav Ganguly in a spot of bother
In an explosive, mandatory press conference ahead of the Indian cricket team's departure for South Africa, the Test captain Virat Kohli revealed that he was never asked to reconsider his decision to step down from the captaincy in T20 Internationals, a claim which rubbishes the version provided by the president of Indian cricket board, former captain Sourav Ganguly.
Kohli had stepped down from captaincy of Indian team in the shortest format following which he was removed as the captain for ODI cricket as well, with the Indian selectors believing that split captaincy would not work for their team. Rohit Sharma was elevated as ODI captain after he was announced as the skipper of the Indian team in the T20I format as well.
When it was Kohli's own decision to step down from captaincy in the shortest format, he revealed on Wednesday during a mandatory press conference in the capacity of Test captain that he was never asked to reconsider his decision.
Former India captain and the current president of the Board of Control for Cricket in India (BCCI), Ganguly had revealed that the BCCI and selectors had asked Kohli to reconsider his decision.
Kohli exposed the BCCI's lack of communication adequately when he said,
"I was contacted one-and-a-half hours before the selection meeting on December 8 for the Test series. There was no prior communication to me at all from when I announced the T20I captaincy decision until the 8th (of December) where, as I said, I got a call one-and-a-half hours before the selection meeting.
"The chief selector [Chetan Sharma] discussed with me the Test team to which we both agreed, and before ending the call I was told that the five selectors have decided that I will not be the ODI captain, to which I replied, 'okay, fine'. And in the selection call afterwards, we chatted about it briefly. And that's what happened. There was no communication prior to that at all."
Kohli said the BCCI had immediately accepted his decision to quit T20I captaincy.
"When I decided to leave the T20I captaincy and communicated that, and I approached the BCCI first about my decision, that this is my point of view, and these are the reasons due to which I am doing this, it was received in a very nice way. There was no offence, no hesitation (from BCCI). I wasn't told you don't leave the T20 captaincy. Instead it was received well; I was told it's a very progressive step and in the right direction.
Kohli also revealed that he is totally available for selection for three-match ODI series in South Africa, contrary to speculations and reports that he was seeking a break as he had planned a family holiday around that time.
"I was and I am available for selection all this time. You should not be asking me this question, honestly, this question should be asked to people who are writing about these things and their sources, because as far as I'm concerned, I was always available."