Sad news for Bangladesh fans as Bangladesh whole team will not be available for IPL season 2021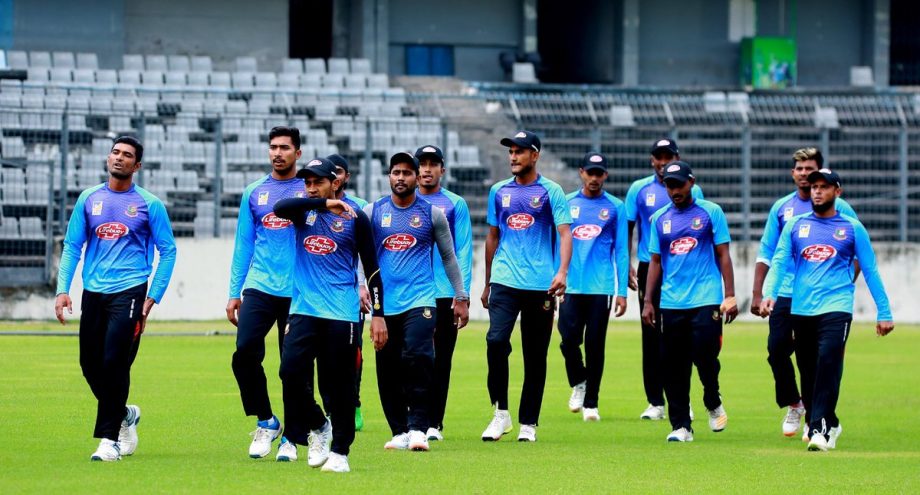 Bangladesh Cricket/ Twitter
Board of Control for Cricket in India (BCCI) has informed all the franchises of Indian Premier League (IPL) that players from every country except Bangladesh will be available for the whole season of IPL. Advisory comes ahead of the auction on February 18th.
It is also said that the players from South Africa, which have become a major issue for teams like Delhi Capitals and Chennai Super Kings because they have big names such as Kagiso Rabada, Anrich Nortje both from Delhi and Faf Du Plessis and Lungi Ngidi both from CSK are yet to be confirmed. The IPL 2021 is expected to start from April 9-10 and will run for almost 90 days.
"Any (Bangladesh) players selected will be unavailable from 19th May or will leave before any other series is scheduled during the IPL window,"

the BCCI wrote to the franchises on Tuesday night.
Bangladesh Cricket Board (BCB) recently announced that Sri Lanka will tour the country in May for a three-match series. So, the availability of Sri Lankan players is also yet to be confirmed. There are four players from Bangladesh and nine players from Sri Lankan in the auction but none of them is yet confirmed.
BCCI also confirmed the full availability of Australian players despite the unfinished domestic event in the country.
"The last round of Sheffield Shield, Australia's domestic first-class cricket competition is scheduled on 3rd April 2021. The final of the Sheffield Shield will be held from 15th-19th April 2021," the BCCI mail said but added that "The NOC will be given to players selected for IPL from 1st April 2021."
BCCI also announced that England and New Zealand players will be fully available during IPL despite the scheduled series between the countries in June.
"In the event of ECB Selectors wishing to select a player for the 1st Test v New Zealand whose franchise has made it through to the knock-out stages of the Tournament, but who is not featuring in the starting XI, the relevant franchise is requested to release such player early so that they can participate in the Test Match,"

the BCCI advised to the teams.
Suspect action players
BCCI also confirmed to the teams that there are only six players in the suspect action players list, all of them from India and only one of them is banned, who is Armaan Jaffer of Mumbai Cricket Association. The further players in the suspect action list are Apoorv Wankhede (VCA), Smit Patel (BCA), Latest Patel (BCA), Jay Bista (CAU) and Azim Kazi (MACA). No overseas players are added to the list.
BCCI stated that a warning list will be announced before the start of IPL and the suspect players will be allowed to ball but if they violated the action twice, they will be banned.