Rishabh Pant to continue as captain of Delhi Capitals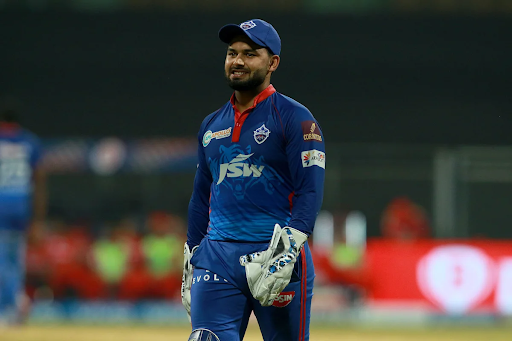 Rishabh Pant was named the captain of Delhi Capitals despite having no leadership experience
India's explosive wicket-keeper batsman Rishabh Pant will continue to remain the captain of Indian Premier League (IPL) 2021 team Delhi Capitals for the second leg of the tournament which is slated for a restart in the United Arab Emirates (UAE) from September 19.
Pant led the Delhi Capitals in the first leg of IPL 2021 after a shoulder injury ruled out their regular captain Shreyas Iyer for the tournament. However, the post-moment of IPL 2021 gave Iyer enough time to recover from the injury and become match ready by the time the second leg starts.
It must be remembered that the IPL 2021, which was being played in India earlier this year in India, was postponed owing to the deadly second wave of the coronavirus pandemic.
Pant was named captain ahead of IPL 2021 for the season after Iyer was not available despite the wicket-keeper batsman not having any prior experience of leading a team, especially in a tournament as high-profile as the IPL. Delhi Capitals finished the first leg of IPL 2021 on the top of the points table with six wins in eight matches giving them 12 points.
The Delhi Capitals were absolutely fantastic last year as they reached the final of the last edition of IPL and it was expected from them to continue with their good show, which they did in the first leg of IPL 2021. However, Delhi Capitals coach Ricky Ponting says that his team will have to start afresh and it does not matter what happened in the first leg of IPL 2021.
"It doesn't matter what we've done in the first half of the season. It's been four months since when we played some really good cricket, so we really have to start again. Our performance in the first half of the tournament was because of how well we played and how hard we worked, but I don't think we played our best cricket [yet],"

Ponting said. 
The former Australian captain and cricket great Ricky Ponting believes that the return of the year will bolster the Delhi Capitals' squad as they search for their first ever victory in the world's biggest T20 cricket tournament.
Ponting said,
"He has got an infectious attitude. I have been talking to him a lot and his training has been great. He's so keen to get back into the field, score runs and win. He's a world-class player and he's going to add a lot to our team, there's no doubt about that."