I want us to keep that passion, use it in a real positive way – Chris Silverwood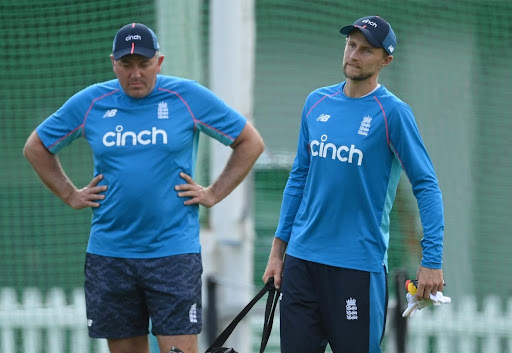 Mirror Sport/ Twitter
After Joe Root confessed their mistakes on day 5 of the second Test against India, England Head Coach, Chris Silverwood too added his words that England should have done things differently.
Earlier on the final day of the second Test at Lords, England dismissed Rishbah Pant in the fourth over of the day's play when India had the lead of only 167 runs.
However, a remarkable 89 runs stand of Mohammed Shami and Jasprit Bumrah to increase the lead by a huge margin and set a solid 272 runs target for England.
England bundled out on 120 and lost the game by 151 runs but not only their batting errors happened in the second innings but also their approach with the ball in the first session was poor.
"I think it's a collective. I saw Joe took that on himself in the interview afterward. But it's a collective and I'm part of that as well,"

said Silverwood on August 17, Tuesday.
"It's something we have to look at together. In the same situation, I agree with Joe, we could probably go back to plan A sooner than we did. It's one of those things we have to learn from without a shadow of a doubt. And if we got our time again, as Joe said, we'd probably consider doing things slightly differently. I don't mind the aggressive approach. One thing we have to become good at is removing the tail or the lower-order batsmen.
"Hindsight is a wonderful thing. We all sit there and go right well actually if the aggression had paid off and blown the tail away, we would all have been happy. What we have got to do is get the fine line between the aggression and the top of which is Plan A, making them hit good balls."
Silverwood also talked about the fact that Bumrah's short-ball tactics against James Anderson to push their side to get even more.
"Emotions ran high, there's no doubt about it. I mean, they targeted Jimmy in that first innings. And we went back hard at them as well, we tried to go toe to toe with them,"

he said.
"The one thing I will say is that the competition that created with what happened to him we put a lot of fire in our belly for Day 4 as well. I thought for a lot of Day 4, the way we stuck at our task, was absolutely fantastic with the ball. So you know I mean, we can use that fuel to real positive intent as well. And maybe it just got away a little bit with us, obviously, when the lower order was in but we'll learn from that.
"What I don't want us to do is lose the passion, I want us to keep that passion, use it in a real positive way as we did on day four, it gives you energy, it gives you fuel."
Silverwood's major concern before moving into the third Test against India will be England's batting. Meanwhile, the England skipper, Joe Root is the top scorer with 386 runs in two matches while Jonny Bairstow scored 118.
Rory Burns and Dom Sibley are out of colors for quite a while Haseeb Hameed failed to impress with his bat after returning for England's Test side.
"It's building partnerships,"

Silverwood pointed out.
"I know Rooty is the one scoring the lion's share of the runs at the moment but in the past, we have had other people score them.
"If it's not Rooty one day, you hope someone else stands up. Don't forget we got 390 in the first innings against what is a very good bowling attack. If we can keep building these partnerships, creating big ones, your 100 partnerships, your 75s, the 50s, they all add up. As long as we are concentrating on that, that's the way back into it. The belief is obviously there. It's not because of a lack of effort."
England's problem has started as they are missing their key players in their side such as Jofra Archer, Chris Woakes, Olly Stone, and Stuart Broad following their injuries. Ben Stokes missed the Test series to take care of his mental health.
Mark Wood got a shoulder injury on day 4 of the previous Test and despite being unfit, he bowled on the fifth day. However, Chris Silverwood is not concerned about England's bowling at this point.
"We have found ourselves in the position when you lose Archer and Stone, we have got one guy left that can bowl that fast. But that doesn't take away from the quality of the rest of the bowlers we have got. We have got Jimmy in there, Robbo (Robinson) who has come in and shown what he can do. Behind that we have got Craig Overton, Saqib Mahmood sat on the sidelines. 
We have got plenty of people out there. Sam Curran with the left-arm option, saw growth during this Test match. From Trent Bridge to where we are now, we have seen his bowling improve all the time. We have got some real quality within the rest of the bowlers as well."