England player's availability for IPL under consideration as Pakistan tour forthcoming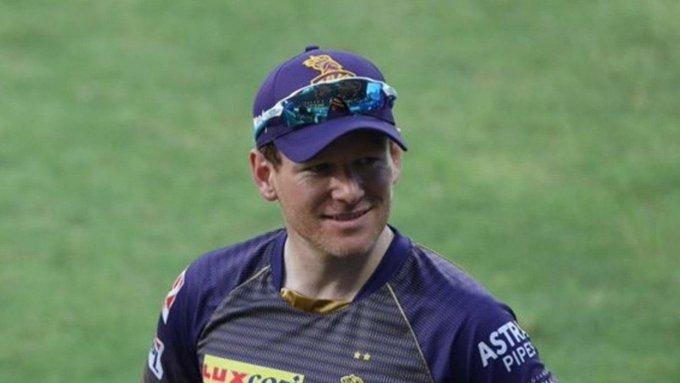 Cricket Next/ Twitter
There seems a conflict in England's tour of Pakistan as the player's availability for IPL is demanding. Indicators suggest that ECB will fulfill the commitments on both sides.
There have been clashing signals over England's tour of Pakistan. Demonstrations are that the English board will be fulfilling the commitment to the BCCI as well as PCB just like how New Zealand Cricket did recently, pleased the IPL call up of national duties while sending a team to Pakistan at the same time.
On Thursday, the Pakistan cricket board insisted that there is no change in England's men team for the T20 series against Pakistan in October.
IPL franchises, however, have announced that they have had no information from the ECB or BCCI about the England players visit Pakistan.
The T20 series between Pakistan and England is scheduled for Oct 12 and Oct 14. IPL playoffs are to be played exactly at that time of the series.
"England men's and women sides will be coming together to Pakistan. The T20Is will be double-headers, following which England and Pakistan men sides will leave for Dubai for the T20 World Cup while England's women will stay back for the ODIs,"

a PCB spokesman revealed. 
14 England players are currently playing in the IPL 2021 but there are few injuries on the list.
ECB official releases the statement that the English board is planning to glory the devotion to the Pakistan board while also releasing the English players to the IPL.
 "We have checked with all concerned and our players are available till the very end,"

said Kasi Viswanathan, the CEO of Chennai Super Kings, which has two key players from England – Moeen Ali and Sam Curran.
"With respect to the IPL, we are going to have discussions with all our players and with the postponement of the Bangladesh tour, it provides an opportunity for players to potentially present themselves for the IPL. Players are going to manage their schedule because we have a busy winter and that comes at the end of a busy summer. Those discussions are underway but obviously on a case by case basis, those decisions will be made with the players,"

ECB chief executive Tom Harrison said on Thursday.
"We fully expect to go to Pakistan for our T20I series in the run-up to the T20 World Cup. That will be the first time England will be in Pakistan since 2004. It is very important for us strategically because teams are starting to go back to Pakistan and we fully want to show our support towards a fellow member of the ICC,"

he said.