Bangladesh's T20 captain Mahmudullah retires from the Test cricket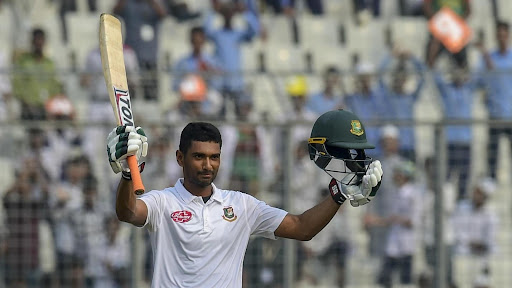 Courtesy ICC T20 World Cup
Bangladesh's T20 skipper gets retirement from Test cricket, the Bangladesh Cricket Board confirmed it on Wednesday (November 24).
Bangladesh's T20 captain Mahmudullah who made a comeback to the Test cricket earlier this year in Zimbabwe had already announced that he won't be extending his career in the longest format following his career-best 150* against the African nation to hand Bangladesh a 220 runs victory.
While the fans and BCB were pondering over the fact that if Mahmudullah has made the decision emotionally, the all-rounder made the official call himself.
After announcing the quit from the longest format, he also made clear that he will be participating in the ODI's and T20I matches.
"Leaving a format of which I have been a part of for such a long time is not easy,"

Mahmudullah said.
"I had always thought of going on a high and I believe this is the right time to end my Test career. I want to extend my gratitude to the BCB President for supporting me when I returned to the Test team. I thank my teammates and the support staff for always encouraging me and believing in my ability. It has been an absolute honor and privilege to play Test cricket for Bangladesh and I will cherish the many memories.
"Although I am retiring from Tests, I will still be playing ODIs and T20 internationals and really looking forward to continuing giving my best for my country in white-ball cricket."
Mahmudullah made his Test debut in West Indies in 2009, summed up his career after scoring almost 3000 runs with an average of 33.49 followed by five centuries.
Do not miss: Justin Langer not in panel to select the next Australian captain
He finished his Test career by picking up 43 wickets including a five-wicket haul.
Meanwhile, the sources of Parimatch have revealed that Mahmudullah made him unavailable from the upcoming Bangladesh Cricket League which is the only franchise-based first-class zonal competition of the country, scheduled to be played from December 10.
The Bangladesh Cricket Board is all set for the drafting of BCL (Bangladesh Cricket League) at the Sher-e-Bangla National Cricket Stadium today, said BCB on Wednesday.
Mahmudullah's name was added to the players draft earlier but he has withdrawn himself from the draft even though he was available and he will also not be the part of the Test squad that will travel to New Zealand for the two-match Test series when the tournament will be played by the four teams.