Justin Langer not in panel to select next Australia Test captain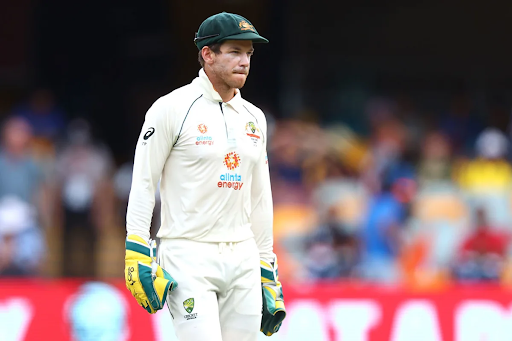 Tim Paine resigned from Australia's captaincy role after an old case of sending lewd messages to a female coworker came to light
Head coach Justin Langer will not be a part of the five-member panel which has been constituted to pick the next captain for Test cricket for Australia, after Tim Paine resigned from his position last week. Paine left the job in tears after it emerged that he had sent lewd and sexual messages to a colleague at Cricket Tasmania in 2017, before he was drafted back into the national team and was subsequently appointed the captain in Test cricket. 
Meanwhile, Australia will have to soon announce the next captain in the longest format since the upcoming challenge is going to be a huge one at home against England for the Ashes.
Cricket Australia have confirmed that the five-member panel to select the next Australian Test captain consists of former cricketer George Bailey and Tony Dodemaide, former Australian cricketer Melanie Jones, CEO Nick Hockley and chairman Richard Freudenstein.
The national selection panel of the Austrian team consisting of head coach and former opening batsman Justin Langer, Bailey and Dodemaide have put forward a list of players whom they think are ready to take over the leadership responsibility of the Australian cricket team. However, Langer will not have any say on the matter here on.
It has been widely reported that right-arm fast bowler Pat Cummins is the frontrunner for the position of Australia's next Test captain. Cummins is a highly-regarded cricketer from all corners and he has been the deputy for Paine in the longest format of the sport while serving as a key player in the other formats as well.
While Cummins is considered as a favourite to take over the leadership responsibility of the Australian cricket team, former captain Steve Smith cannot be ruled out for the job which he did reasonably well before he was banned for two years for any leadership role in March 2018 due to the Sandpapergate scandal.
Apart from Cummins, fast bowler Josh Hazlewood and all-rounder Mitchell Marsh have also been the deputy to Paine at various stages in his stint as Australia's Test captain.
Former vice captain and wicket-keeping legend Adam Gilchrist believes that Cummins is the frontrunner for the position.
"I think Pat Cummins is the frontrunner there. I've got no problems with him having first opportunity,"

Gilchrist said. 
"They should have him if he's keen to do it and he must be reasonably happy to take the role, given he's vice-captain. Steve Smith could very well take the captaincy again, but Pat Cummins will be the guy they lean to now,"

Gilchrist added.