Paul Pogba to become the highest-paid player in the EPL? The Frenchman will be able to join Real Madrid this summer if re-signing talks fail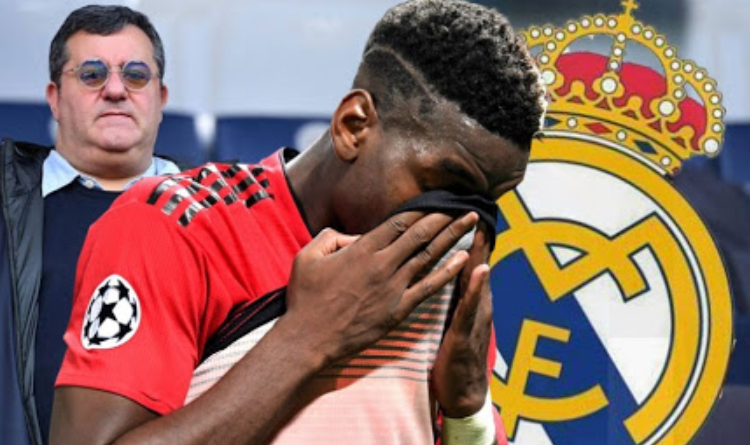 Mino Railo, who is the player`s agent, is known for his negotiating skills, by which he gets the best deals for his clients
Manchester United are set to carry out re-signing talks with Paul Pogba, after which he should become the highest-paid player in the English Premier League. It is reported that the player will be included in the deal to buy Real Madrid`s Varane if no agreement with his agent can be reached.
According to the source, the Red Devils intend to offer the 28-year-old Frenchman a deal for 5 years with a salary of 400,000 pounds per week. If signed, the player will earn 104 million pounds over 5 years. It is reported that MU will discuss a new agreement with the player after the European Championship.
Don`t miss out 💥: UEFA asked players to stop moving sponsor bottles after it went viral
In addition, there have recently been rumors of an unexpected option that would allow Real Madrid and Manchester United to swap players in case negotiations with Raiola prove unsuccessful.
The English side is interested in inviting defender Rafael Varane and does not want to overpay since his contract with Real Madrid expires in a year. Especially considering that United are planning to splurge heavily on acquiring Jadon Sancho from Borussia Dortmund.
Don`t miss out 💥: Man Utd are working hard to sign long-awaited Jadon Sancho
To invite the top сentre-back, the English Premier League club is considering the inclusion of 28-year-old Paul Pogba in the deal. The Frenchman himself is very interested in a move, especially taking into account the situation at the beginning of the 2020/2021 season, where it seemed that the player would leave the club already in the winter due to frustrating performances.
Back then, the player's agent was saying that it's over for Paul Pogba at Manchester United.
In turn, Real Madrid need to refresh their midfield, as the key players are already quite aged. Nevertheless, the exchange of Varane is not part of the club`s plans, the Los Blancos will firstly consider offers from other interested parties to earn the money for the sale as they plan to buy Erling Haaland or Kylian Mbappe.
Don`t miss out 💥: The end of an Era: After 16 incredibly successful years, Sergio Ramos is leaving Real Madrid
In the 2020/21 season, Pogba played 42 matches for Manchester United, scoring 6 goals and 9 assists.
The player's current contract with the club expires at the end of June 2022.
Earlier it was rumored that the Frenchman's agent, Mino Raiola, began pre-contract talks about a possible transfer of the player to PSG.