Man Utd are working hard to sign long-awaited Jadon Sancho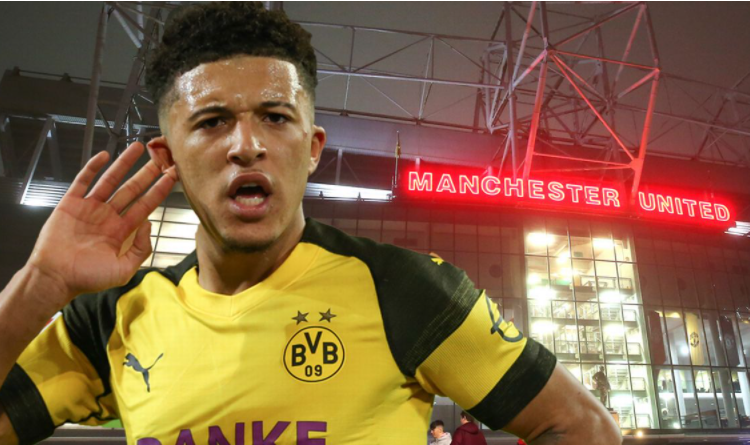 Manchester United fans have been waiting for the Englishman for several years
Manchester United are continuing negotiations with Borussia Dortmund over the transfer of winger Jadon Sancho. The clubs are reportedly in disagreement over the price of the 21-year-old midfielder, with the German club demanding €100m, which is €13m more than the English club offered.
United have already offered €87m for the Englishman, including bonuses. Borussia Dortmund want to receive a large part of the required €100m in a single one-time payment, with a remaining amount that the parties can include as bonuses for achievements that Sancho is certain to achieve.
All parties are aiming for a satisfying completion of the deal. The player's salary and the agents' commission will not be an issue.
Sancho is not the only much-desired Borussia player. Chelsea are also attempting to buy another star – Erling Haaland.
Don`t miss out 💥: Champions League winner Chelsea put an eye on Dortmund`s star Haaland.
Manchester United manager Ole Gunnar Solskjær is reportedly looking to significantly strengthen his squad, his priority list of targets includes Pau Torres (Villarreal), Declan Rice (West Ham), Jadon Sancho (Borussia Dortmund) and Harry Kane (Tottenham).
The 48-year-old has been assured by the club's management that he will receive €170 million for this summer transfer window.
The Norwegian is aware that signing four top players is almost unrealistic, Sancho is the most likely player to sign, while Kane is the least probable transfer.
Don`t miss out 💥:  Fans crowned Liverpool's Mohamed Salah the Best Player of the Year in Premier League
Sancho played 26 games in the Bundesliga last season, scoring 8 goals and providing 11 assists.
Manchester United finished second in Premier League. They also reached the Europa League final, where they lost on penalties to Villarreal.