The end of an Era: After 16 incredibly successful years, Sergio Ramos is leaving Real Madrid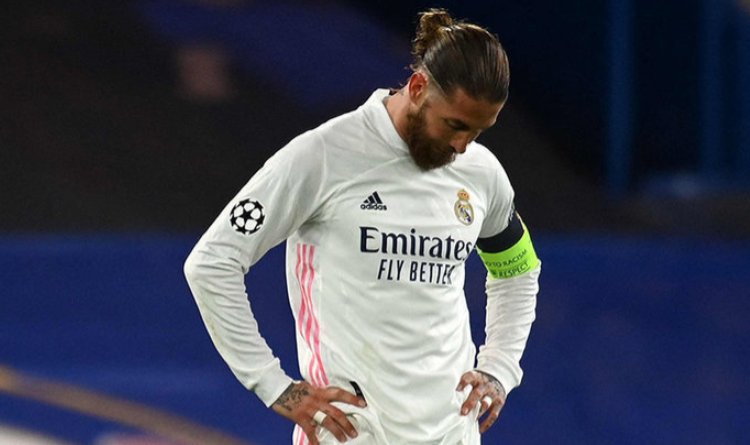 The captain is leaving Real Madrid after 22 years in the club, he managed to win 22 trophies during this journey
At the end of May, the Real Madrid players said goodbye to their legend and coach Zinedine Zidane, and now it's time to say goodbye to the captain. After 16 years Sergio Ramos is officially leaving. At a special press conference, Ramos couldn't hold back tears.
The Spaniard said in tears that he will always carry the love of fans in his heart:

Real Madrid posted a video on Twitter that captures some of the best moments Sergio Ramos has had at the club. The clip highlights the 20-year-old Ramos, who transferred to Real Madrid in August 2005, as he arrived at the Bernabeu Stadium.
Sergio, who is certainly having a hard time accepting his departure just like the fans, wrote an emotional farewell letter in which he promised that he would be back.
"Today, I say goodbye to my home, my supporters, my teammates, this shirt for which I have given everything and to which I have given my heart and soul. Today I say goodbye to Real Madrid. I cannot express with words the gratitude and pride I feel when I look back on this journey that has lasted 16 years. I leave with 22 titles engraved in my memory in the form of irrepealable and indescribable emotions. Thank you to the club and to my teammates and my coaches. And thanks, especially, to you; the Madridistas. From the bottom of my heart, thank you who made it possible and accompanied me on this incredible journey."
"I won't say farewell, I'll just say see you soon because I'll be back."

the player promised.
Many players and football professionals reacted emotionally to this news, for example, Zinedine Zidane:
"Legend. It was a great pleasure and honor to see you as a teammate and as my player. The greatest captain in history. Thank you so much for everything."
Dani Carvajal also said goodbye to Sergio.
"So long, captain. You are an example of what Real Madrid is all about: dedication, effort, hard work, talent and above all professionalism. For 8 years I learned from the best and enjoyed playing with the best captain I could get. Good luck, friend."
Lucas Vasquez left one of the most emotional messages.
"I had hope that this day would not come, I'm sure I'm not wrong when I say that today we all lost."

– Vazquez stated.
The player thanks Sergio for the many moments they shared playing together:
"I personally lost the opportunity to enjoy every day what I love most with my true friend, who welcomed me from day one on the team like a brother. My path would have been completely different without you, but why think about that now? In the present, we lived a few years that will forever be in our memory, we had great moments and not so much, there was a lot of success and no one can take that away from us, and most importantly, there was a lot of jokes and laughter."
"On the field, in the locker room, for madridism, you are one of the best warriors, the best comrade, the best captain in the history of the club. I won't elaborate further, everyone knows who you are. We will meet soon, I will miss you very much, we will all miss you, but I am sure that our paths will cross again. See you soon, my friend, and THANK YOU."

– The Spaniard's teammate emotionally ended.
"Everything has a beginning and an end,"

said Ramos on his Twitter with a photo of all the trophies he won.
In his farewell speech, the 35-year-old told the media that he always wanted to stay, but the club withdrew its offer to extend the contract.
Now the veteran is exploring options. Rumors mention Manchester City, Manchester United and PSG among his possible next teams.
Don`t miss out 💥:
Kingsley Coman to Premier League? Bayern Munich considered his wage demands as 'outrageous'
Cristiano Ronaldo's gesture caused Coca-Cola to lose around $4 billion