Messi scored his first goal for PSG: a record 17th Champions League campaign in which he managed to сonvert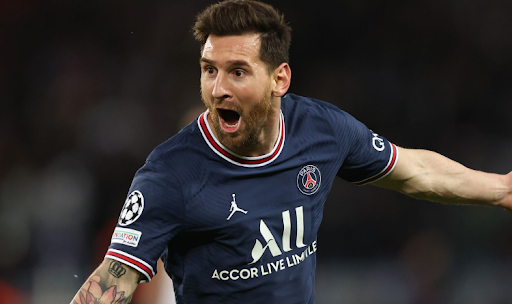 Lionel celebrates his first goal outside FC Barcelona in history
When it was revealed that Lionel Messi was in the starting line-up for PSG's Champions League match, everyone immediately imagined a beautiful story: a chance for a debut goal against not just a mid-table club from France, but Pep Guardiola's formidable Man City.
As we know – it all worked out. In the 74th minute of the match, Leo took the ball almost in midfield, dragged it towards the opponents' penalty area and wonderfully played a one-two with Kylian Mbappé to improve position and shoot straight into the far corner with his left.
The match was surprisingly ended 2-0, Idrissa Gueye scored the first goal early in the match. The Citizens had numerous chances but failed to score due to the efforts of Gianluigi Donnaruma, who became the best player of the match.
Read about how the player moved to the French club💥: Italy international Gianluigi Donnarumma to PSG? Former AC Milan goalkeeper is one foot from contract signing
Here's how English football legend Gary Lineker reacted to that goal, pointing out to fans and haters that the Argentine would have been the great player in the English Premier League too:
Such a tremendous number of goals scored against English teams by one player is 15 more than any other player in the history of UCL.
Messi's goal was also the 121st scored in the prestigious tournament, placing the Argentine in second place, ahead of Robert Lewandowski but behind the leader of the list – Manchester United forward Cristiano Ronaldo (135).
Leo has 7 goals in 5 games against the teams of Pep Guardiola, who is now in charge of Manchester City.