Leicester City vs Manchester United. Prediction and Preview. Probable Lineups, Team News, Stats and more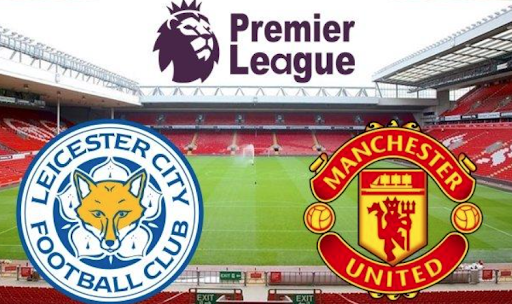 Leicester City will host Manchester United in the English Premier League fifth-tour match at the King Power Stadium. The fixture will take place on September 2, beginning at 00:30 IST.
The Premier League season has begun rather entertainingly this time. After four rounds, we've already caught plenty of surprising results. In the final match of the fifth midweek tour, Leicester City will give Manchester United a 'warm welcome'. The teams have started the season in a worse way than ever. Neither the Foxes nor the Red Devils would have expected to find themselves at the bottom of the table after the opening rounds.
Brendan Rodgers needs to shake up his team and start to produce satisfactory results even despite their limited resources. At the same time, it is important for Ten Hag to stabilize his team, which seems to have started to recover – a third win in a row will greatly improve the morale of the turbulent Mancunians.
We're in for a very interesting matchup in terms of intrigue, as there are essentially no favorites here. Both teams will appear extremely motivated to win.
Parimatchnews will tell you everything you need to know ahead of the upcoming match.
Leicester City News & Current Form:
Last season, Leicester fell just short of finishing seventh to qualify for the European cups, although they had previously finished in the top six for three consecutive years. Of course, fans continue to dream of a repeat of the 2015-2016 season, when, quite unexpectedly, the Foxes managed to become champions. But all these years, the competition has only intensified and it is incredibly difficult to even qualify for the UEFA Conference League now. In addition, the trend at the start of the championship for Leicester is far from rosy.
At the moment, Foxes are sitting at the bottom of the table with just one point. The team has big problems in defense (conceding the most in the league). Wesley Fofana joins Chelsea, while Ricardo Pereira and Ryan Bertrand are both injured. Not forgetting the departure of goalkeeper Kasper Schmeichel to OGC Nice. The defensive turmoil has resulted in Leicester not just conceding in every game, but steadily taking two balls out of the net per game.
What's more, it has come to light that the most important link among attacking midfielders, James Maddison, has been sidelined due to injury as well, and it is unknown whether he will be able to play in this match. Meanwhile, Brendan Rodgers himself admitted that many players were mentally "one foot in another club" at the start of the season, which prevented them from concentrating on the present moment.
Speaking of tactical patterns, Rodgers' team spent 45% of game time in midfield thanks to high pressing and only 28% in the first third. Danny Ward faces an average of 10.75 shots, four of which are on target. The Welshman reflected only 37.5%, while the Danish goalkeeper reflected 68.3% of his shots on target last season. Quite a difference.
In terms of attacking performance: the Blues possess the ball on average 55.5% of the time (sixth best), but the players are not particularly active in creating chances. They take 10.8 shots each (3.3 of them on target). These are 18th and 17th respectively in the EPL. Meanwhile, Jamie Vardy and company have yet to leave the field without a goal, showing an enviable goalscoring record. However, this is still not enough to cover the serious problems with the reliability of the back line. Only Bournemouth conceded more frequently, but we must remember the 0-9 defeat to Liverpool.
Manchester United News & Current Form:
When Erik ten Hag agreed to sign for Manchester United last year, hardly anyone expected the start of the season to become a cold shower. However, after the 'shock therapy', MU seem to be slowly coming to their senses. Still, we see no confidence in the process. The squad is fantastic, the money spent is unbelievable, with such a line-up the Devils should play against PSG in the Champions League final, but the money doesn't solve everything in football.
After a very unexpected 2-1 victory over Liverpool, which some people might have thought was a fluke, the Mancunians beat Southampton 1-0. That said, it cannot be claimed that the opposition were beaten by class: the Saints took more shots and one less shot on target, while the xG suggests a 1.36 – 1.34, which means that draw should have been the logical result.
Their first positive result in eight away matches, albeit tough-won, is what Ten Hag's team needs right now. Firstly, it is important not to let the table leaders go far away. Secondly, they desperately need a winning spirit that will not only lift their mood but also their self-esteem – the Mancunians have gradually lost their status as a top club and have to earn it anew.
All they have at the moment are talks about "Bygone greatness" as after SAF's retirement, the club still can't find their road to glory. The EPL trophy is something the Red Devils can only squint at for the last 10 years. Even €100m top transfers won't bring back elite status instantly. For example, Newcastle Utd didn't automatically become a big club after buying Alexander Isak for €70m. That trick won't work for Man Utd either, as they have already got Ajax's Brazilian winger Antony. It's only a bid for a return to the heights.
Indeed, the youngster is really good and will add not only variation up front but also points to the team's account, but the sum paid for former Ten Hag colleague is insane. The same goes for another overpayment – Casemiro from Real Madrid. He is a player of the highest quality and can solve the problem of a "thoroughfare" in midfield, but the price tag is far too "biting" for a player who is 30 years old.
Speaking of tactical pattern, Eric ten Hag has not diverged from the 4-2-3-1 formation he used at Ajax. The emphasis is still on dominance, сonstant pressure at any part of the pitch along with gegenpressing. The team possesses the ball on average 52.5% of playing time (eighth in league). The players are quite active up front, taking 14 shots on average, of which five hit the target (sixth best result).
The biggest letdown is goal-scoring underperformance. In four games, the Mancunians have scored only four goals. The Dutchman is fine-tuning attacking mechanisms and processes while minimizing the time of Cristiano Ronaldo on the pitch. Manchester United are still learning to play without the center-forward. Yet the Portuguese scored 21 contributions (18goals + 3passes) last season and there is no good without bad when you make hard choices.
Don`t miss out 👉: Liverpool scores 9 goals, epic comeback for Manchester City
Leicester City form guide (all comp.): D-L-L-D-L
Manchester United form guide: L-L-W-W
Leicester City vs Manchester United Head-To-Head Record:
| | | |
| --- | --- | --- |
| Leicester City | Draw | Manchester United |
| 36 | 31 | 68 |
It is notable that Leicester are unbeaten in their last five encounters against Manchester United – three wins, including one in the FA Cup, and two draws. However, now when the Foxes are sitting in last place, whilst MU have established some sort of fluidity in the last few games, the Reds side have a good chance of breaking their disappointing streak.
26.12.2020, Leicester City v Manchester United – 2 : 2;
21.03.2021, Leicester City v Manchester United – 3 : 1;
11.05.2021, Manchester United v Leicester City – 1 : 2;
16.10.2021, Leicester City v Manchester United – 4 : 2;
02.04.2022, Manchester United v Leicester City – 1 : 1.
Leicester City vs Manchester United Predicted XI:
Leicester City possible starting lineup: Ward; Castagne, Amartey, Evans, Justin; Ndidi, Tielemans, Dewsbury-Hall; Perez, Barnes; Vardy.
Manchester United possible starting lineup: De Gea; Dalot, Varane, Martinez, Malacia; Casemiro, Eriksen; Elanga, Fernandes, Sancho; Rashford.
Statistical preview of the match Leicester City vs Manchester United:
Leicester have scored and conceded in 14 of their last 16 EPL matches.
Leicester have lost their 3 recent EPL matches and can suffer a defeat 4th time in a row for the first time since February 2017.
Manchester United have lost 7 of their last 8 away EPL matches (one win).
Leicester have not lost in their last 5 matches against Manchester United.
Nine of Leicester City's last ten EPL matches have seen a total of more than 2.5.
In the previous three head-to-head games at the King Power Stadium the total over 3 was recorded.
Leicester and United have exchanged goals in seven of their most recent face-offs.
What has been said before the match:
Brendan Rodgers, the Leicester City gaffer:
"This league is all about consistency. We should have more points than we have. We have been in good positions in games. We haven't been able to turn that into points. We would hope to have a better start."  
"I think I mentioned before that any environment to develop has to be stable. Our stability is not there. That will change when the window closes. There are players that maybe thought they were moving on but they're not. We haven't been able to get players in to improve. And then there are players in the last years of their contracts. We need to beat the drum collectively. We have talented players but it doesn't count for anything if it's not done collectively. When the window closes, it should settle down."

The Northern Irishman reflected on why his club is in last place.
"What's important at this stage is that there is clarity for the players in terms of the plan. There's no magic formula. It's about hard work. Keeping things simple as possible. If you get that bit of luck as well."

he told how to get out of the bottom.
"Erik is adapting to the league and he will see the intensity is very different. He needs time to assess the squad under pressure and time to bring in the players he wants, and time to put in place the philosophy. That can be difficult, but I'm sure he will do very well."

he assessed the beginnings of Ten Hag.
Erik Ten Hag, the Manchester United gaffer:
"I see last two games as a start, we have a good base. This is the minimum of what we have to bring. I was happy to see the turn and we have to keep that, to keep the spirit and winning mentality because you need it if you want to have a successful season."
"I've seen a couple of games and also we knew from the last seasons how good they are. I think you can also see that in the games they've played until now. The identity is really good to see. They play really good football, so we have to be really good to get a result there."
Don`t miss out 👉: Serie A Matchday 3 Roundup: Inter Milan suffers first defeat of the season and more…
Leicester City vs Manchester United Prediction:
It's hard to favor anyone in this match, especially after such results at the start of the Premier League. On paper, however, the Foxes look the underdog in this encounter. Their poor defensive play, and Danny Ward in goal in particular, has dragged Brendan Rodgers' side to the bottom of the standings. Furthermore, they have become even weaker in this aspect since the departure of Wesley Fofana.
MU are gradually gaining form and their recent successes against Liverpool and Southampton are evidence of progress in fine-tuning their attacking mechanisms. The Mancunians have a squad full of stars and when they find the proper stability we can expect Ten Hag`s men to win this kind of matches easily.
However, we should definitely not expect to see some dramatic shorelines as the Red Devils are still raw and have not scored more than one goal in 3 of their 4 games this season.
Parimatch News staff prediction:
We say: Man Utd to win and the match total under 3.5 – Yes.