New York Subliners Star Thomas 'ZooMaa' Paparatto Retires from Professional Call of Duty Because of a Thumb Injury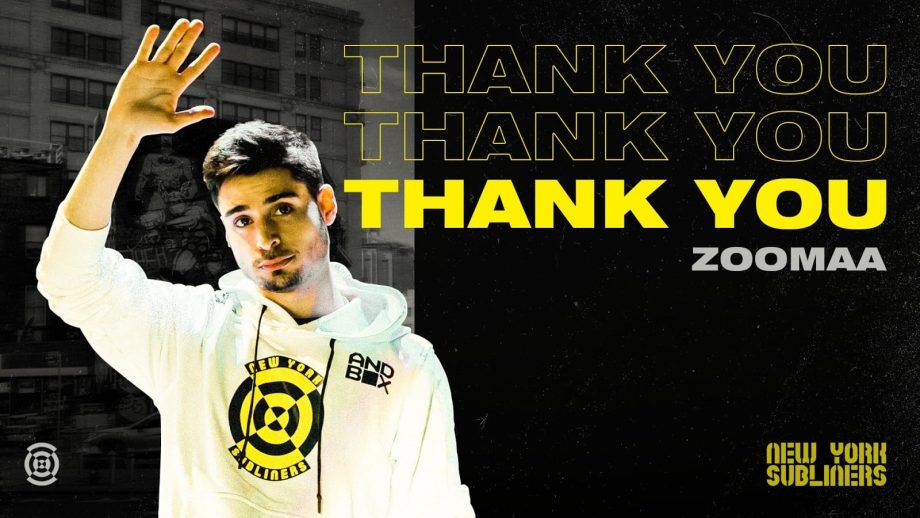 Thomas "ZooMaa" Paparatto, the popular name from the New York Subliners' Call of Duty roster, has finally announced his retirement from professional Call of Duty and eSports, as a result of a career-defining thumb injury he endured during the WarZone Mania tournament in October last year.
"ZooMaa", the 25-year-old shooter master, who is very popular among New York Subliners supporters and also in the North American Call of Duty scene, has been quite vocal about his sorrow at his own decision and also about continuing creating eSports content in the future. He has gone through excruciating pain on his thumb ever since suffering the injury, and also had to operate a surgery on it. But even the surgery couldn't recover his gaming thumb and its pains, for which the ace gamer has decided that it isn't possible anymore for him.
Paparatto has also thanked his fellow New York Subliners staff and teammates for their support through his harder times, and pitched an emotional goodbye note on Twitter on the eve of January 19.
In his tweet, he stated:
"It breaks my heart to step away from a game I put my heart and soul into every single day for eight years," His statement read, "Tearing up just writing this, but I don't know what else to do at this point. It's been an amazing run… I don't regret anything and I am grateful to have had a long playing career doing what I love to do at such a high level."
"ZooMaa" has had a professional gaming career full of success stories, as even before joining the New York Subliners in early 2019, he had played for the most renowned teams in the North American eSports zone, including:
FC Black (March 2019 – April 2019)
OpTic Gaming (January 2019 – March 2019)
FaZe Clan (April 2015 – January 2019)
Team Envy (January 2015 – September 2015)
Denial Esports (April 2014 – January 2015) and many more.
In his decorated career, he has also won some prestigious Call of Duty competitions with his teams and played superbly in some others too. These competitions include the likes of:
1st at The Twitch Rivals Cold War Showdown – North America 2020
1st at the The GameBattles 2020
1st at the UMG Gaming Prime 2020
3rd at the Call of Duty League 2020 and many more.
Reflecting on his career, he also stated in his tweet:
"I have met so many amazing people through esports and have made so many friendships I'll continue to cherish for the rest of my life. None of this would have been possible without the love and support you guys showed me day in and day out, every single day, it was the only thing keeping me going through it all."
ZooMaa's die-hard fans, along with his latest and former teammates also took to Twitter to support his fighting mentality and also to wish him good luck for his future endeavors. "Temperrr", the founder and CEO of FaZe Clan, one of ZooMaa's former employers, was emotional about the decision and expressed his excitement for whatever ZooMaa decides to do next in his career..
Paparatto is unsure about what the future holds for him, but he is also adamant that he will always be connected with the North American thriving Call of Duty scene in some way or the other. The eSports fraternity will also want the talented gamer to do so, for the betterment of the gaming culture in the region, if not anything else.