Indian Valorant Players to Go on Auction for the Upcoming Skyesports League 2021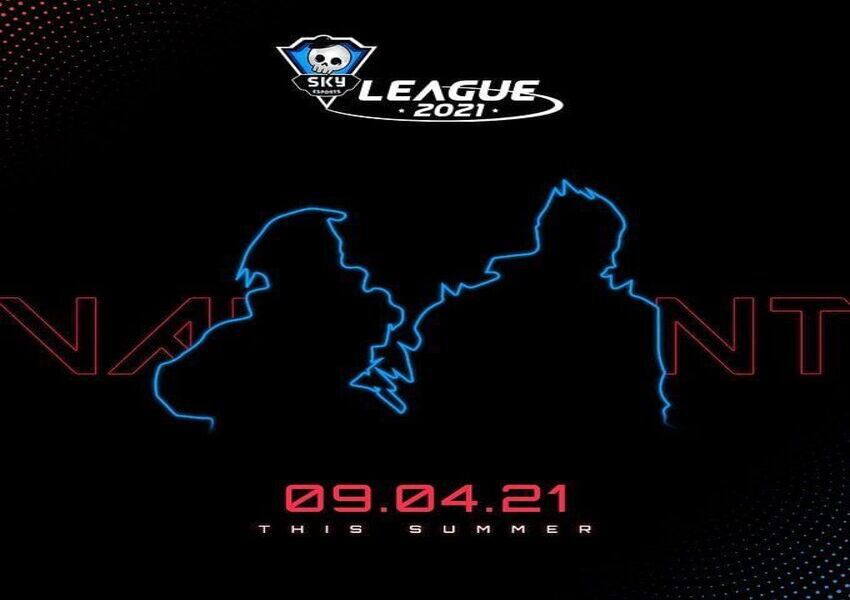 The pandemic-ridden 2020 marked a major milestone in the Indian eSports community in the form of the inaugural season of the Skyesports League. It was a major success and this year, it's back again, with an even better structure, marketing, and prize pool. The tournament is set to have a huge prize pool of Rs.1,500,000 (or, $20,700), which directly makes it one of the most coveted and lucrative eSports tournaments in India this year. With the registration for the event now closed, the Valorant players will now be put on auction. This grand auction ceremony for this franchise-based Valorant tournament will commence online, on March 31.
The unique format of the tournament means that some of the most celebrated Valorant players in India will be able to participate in the tournament, without any issues at all. The tournament will see players from the big Valorant teams in India, such as "Team Mahi" and "Global Esports", etc. The AMD Ryzen Skyesports League 2021 is scheduled to start on April 9, 2021.
In 2020, the first-timer event had a more reserved prize pool of INR 1,000,000 ($13,800), which means this year's prize pool has seen a 50% growth from last year. Eight different teams will participate in this exciting event.
Skyesports started their marketing campaign for the Valorant tournament back on March 15 this year, when they candidly asked the fans through social media to guess the prize pool of the event. The increased prize pool was ultimately announced on March 16. Skyesports has recently claimed that the forthcoming AMD Ryzen Skyesports League 2021 will be the biggest Valorant event in South Asia till now. The matches of the tournament will all be available for viewers to watch live online.
The eight teams of the tournament have already chosen one icon player each for themselves. These icon players include the best in business right now in India, including "Ghatak", "Sentinel", and "Rushinora", etc. Quite a few big-name companies have joined forces with Skyesports for the event. Among them, AGS Cinemas, WD_Black, and the title sponsors, AMD Ryzen, are the most notable entries.