Team Vitality Launches All-Indian Call of Duty Mobile Roster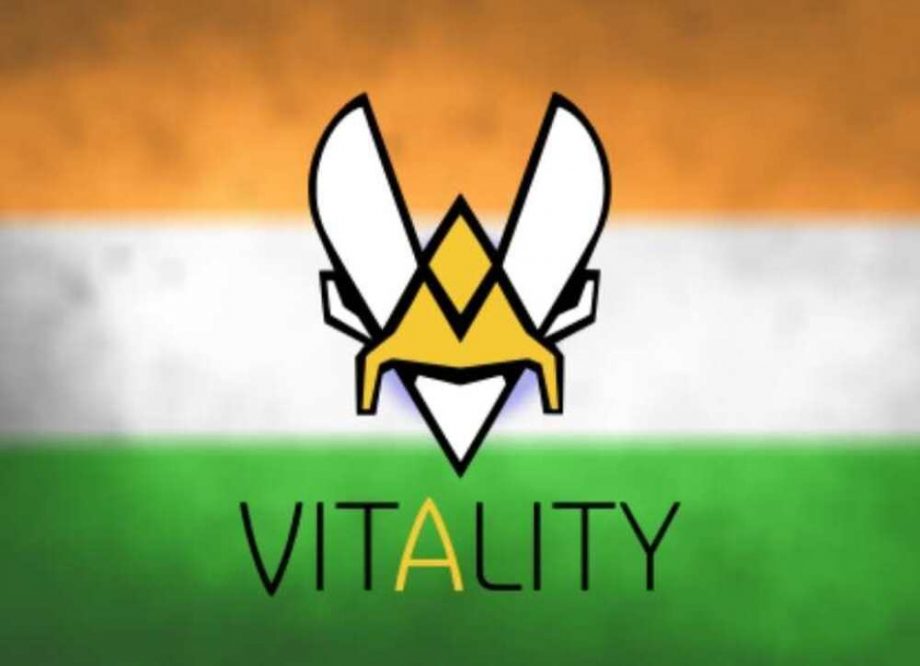 Major global eSports organization, Team Vitality, has proudly revealed today its first-ever all-Indian Call of Duty Mobile roster. The announcement was a long time coming, as the popular eSports franchise entered the Indian market quite a while back in January.
This new Vitality India COD Mobile roster consists of a highly talented group of homegrown players. The team looks like this:
Arav "MonK" Narang (Captain),
Akshan "Argon" Madhani,
Armaan "Moonscope" Dharni,
Priyank "DEATH" Birajdar,
Samartha Ganesh "JOKOs" Ghadge, and
Samruddha "SAMS" Ghadge.
The up-and-coming roster will be trained by veteran Indian COD player, Harnoor "Toxy" Mutneja. Another notable mentor for the team will be the popular COD Mobile content creator, Melson "mello" Miranda.
Nicolas Maurer, Team Vitality's CEO, was delighted with the announcement and stated: 
"Our aim in India was to start an esports team that would have its own unique identity while imbibing core Team Vitality values. We are very happy with the roster as they have the right skills, as well as the potential to be no. 1 team, and eagerly look forward to making our mark in a brand-new category. While we will fully support them during every step of their progress, we're sure tons of additional support for the team will come via our fans – from India and the world over"
In addition to this announcement, Team Vitality is also planning an expansion in India, with a futuristic PAN-India Talent Hunt. The hunt will be focused on finding and training fresh gaming talent throughout several different rosters that Vitality aims to form and develop in the country.
The brand new COD Mobile roster of Vitality India has a bludgeoning mixture of talent, experience, and aggression. Their in-game captain and leader, MonK, is arguably the best fragger in the whole of India.
Moonscope, on the other hand, is currently the second-ranked COD Mobile sniper in the whole world and is aptly called "the sniping king of India".
SAMs and JOKOs have been in the limelight for quite a while too now. They are the infamous 'CoDM twins'. The last four months have been absolutely enormous for them. JOKOs, the older sibling of the two, finished the recently-concluded LOCO India Cup as the highest fragger, with more than 155 kills.
Argon and Death are also familiar names for Indian eSports followers. They have been simply dominating the Indian COD Mobile gaming scene during the past few months.
It was a venture fund named "Rewired.gg" that invested €34 million to help Team Vitality make an entry into India. Amit Jain, the Chairman of Rewired.gg, is also excited about the future propositions of Team Vitality India. He said after the announcement:
"I'm delighted with our progress of having a team consisting of esports talent from diverse parts of the country. That said, there's still a huge untapped base of talent who we feel deserve the chance to showcase their skills and represent Team Vitality. So while I'm personally extremely excited for the team who I'm confident will take on the world and make India proud, we will continue to explore opportunities to find aspirational talent to help create life-changing opportunities for them."
While the announcement is a paramount success already, it also puts Team Vitality under a certain amount of pressure to perform with this exceptionally talented roster.
Team Vitality India's General Manager, Randall Fernandez, added on the issue:
"While there's a lot of excitement about Team Vitality's first all-Indian esports roster, performance-wise this also translates to an incredible amount of pressure on us to be "on par" with our other teams in Europe. We in India and Paris will not compromise on any aspect of the players' overall training, physical and mental fitness, comfort, and nutrition, be their extended family, and support them in every way possible. I'm confident our team will very soon become the best in India."
This announcement is only the first in a long line of announcements that are set to come in the near future, as Team Vitality India is ready now to officially field ten different gaming rosters throughout ten different gaming titles in India.
The brand new Team Vitality India COD Mobile roster will participate in all the regional and international COD Mobile tournaments slated for the next few months.