100 Thieves' Nadeshot Partners up with Excedrin to Fight Headaches in Esports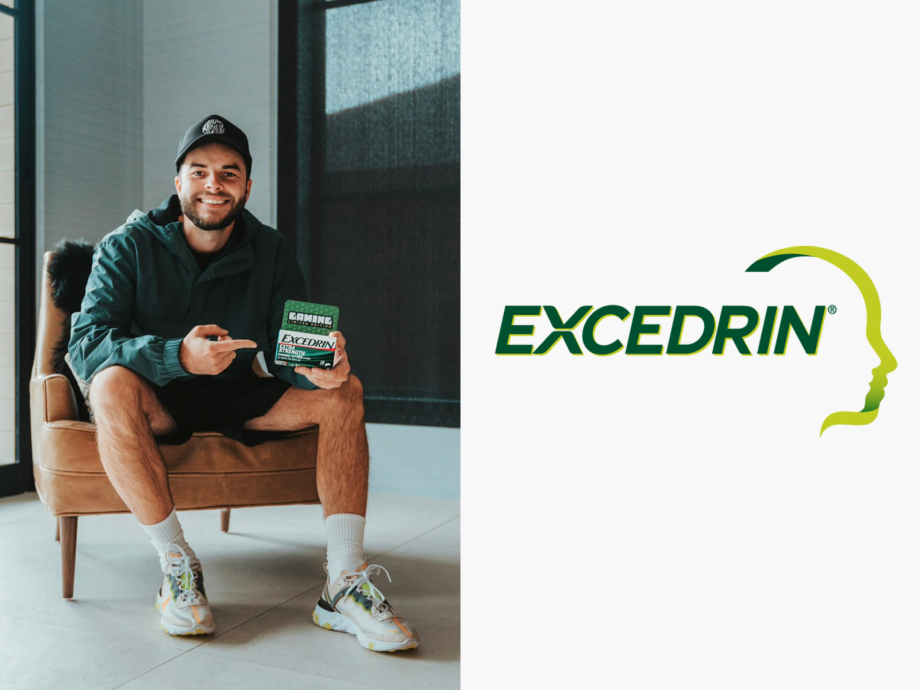 Matthew 'Nadeshot' Haag, the honorable founder of the popular American eSports organization "100 Thieves", has signed an exclusive sponsorship deal with Excedrin the headache pill. This collaboration is aimed at educating eSports players on how to keep away from and get rid of headaches.
This is the first time Excedrin has tied up with any eSports team or player. This partnership deal consists of a six-step reminder schedule designed for gamers to help decrease both mental and physical strain that more often than not lead to bad headaches for days.
In a recent study, Excedrin has found out that no less than 71% of all the gamers are worried, to some extent, about these long-staying headaches which are directly linked with prolonged gaming. But, most gamers don't seek mental or physical help in these situations. Instead, they play through the pain. 92% of the gamers surveyed have responded that they are spending more time playing games during the pandemic than they used to do before. Excessive playing time can cause more headaches for these players.
The founder of 100 Thieves and an honorable eSports veteran, Matthew 'Nadeshot' Haag, has spoken out about the issue, by stating:
"Headaches are not something widely discussed in the gaming world. Many of us just brush it off and avoid getting to the root of the issue finding ways to prevent ourselves from getting future headaches. This sucks because headaches can really take you out of the game and negatively impact performance. If the headache gets really bad, I may have to take a break for a few minutes to take something, like Excedrin, until the pain starts to go away. That can be really frustrating at times because I don't want to let anyone down."
Haag has suffered immensely from headaches throughout his career and thinks that medicines like Excedrin should come to the fore more in the eSports industry, as the gamers often encounter them and suffer needlessly. The headaches decrease the performance levels of these players as well. The veteran has rolled himself into Excedrin's six-step schedule as well.
Haag also stated in the release:
"Many people don't realize it, but both physical and mental health is important components to being a successful gamer. Practicing mindfulness is crucial because when we feel our best, our minds and reflexes are quicker, sharper, and more focused, which helps us to play better. I'm really impressed with how Excedrin is taking the steps to help gamers embrace mindful gaming and think it's something that should be brought up more in the gaming world."
Excedrin claims that their six-step routine was examined in a very lively and probing research with many eSports gamers. Nadeshot also had some valuable input in the formulation of the steps. Apart from him, many more neuro medicine experts including Dr. Elizabeth Seng, have suggested gamers use the Excedrin Extra Strength pain reliever.
Brand Director of GSK Consumer Healthcare (the makers of the Excedrin formula), Rishi Mulgund, was delighted with the latest advancements with Nadeshot:
"Connecting with gamers on a personal level is important to us as a brand. So much so that in addition to the [six-step mindfulness routine], we also evolved our creative content to be hyper-focused for gaming. We even developed a whole cast of characters we're calling The Healing Academy."
A research team called "KRC Research" was hired by Excedrin to conduct the aforementioned survey online. They questioned a total of 1,000 American gamers aged 18 or more. These gamers play games more than 6 hours a day. The two parties conducted two of such studies in August 2020 and February 2021. The results, as you can see, are staggering.
Mulgund continued about the deal:
"A partnership with Nadeshot felt so natural to us because he can speak authentically to both headaches and gaming and we know that having a mindful and healthy mentality is important to him and the entire team at 100 Thieves."
The new routine and the supplement itself look to be the perfect solution for excessive headaches every other gamer faces nowadays. What else comes out of this collaboration between Nadeshot and Excedrin in the future, will be very interesting to witness.