Ricky Ponting reveals declining India coaching job, surprised over Rahul Dravid's appointment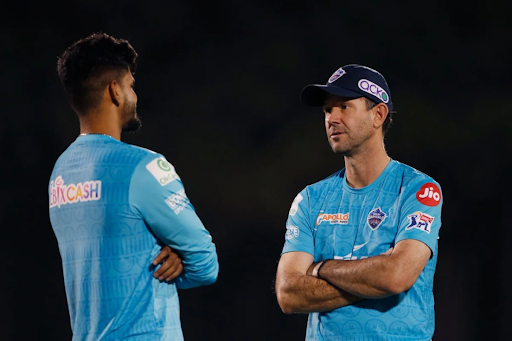 As their head coach, Ricky Ponting has been able to revive Delhi Capitals' fortunes in a matter of a few seasons
Ricky Ponting, one of the most decorated captains in the history of cricket who is currently involved with Delhi Capitals (DC) in the Indian Premier League (IPL) as their head coach, has revealed that he declined the coaching job of the Indian cricket team owing to the fact that he has a young family and he cannot spend more than 300 days away. 
Ponting cited the same reason while expressing his surprise over the fact that former India captain Rahul Dravid, who too has a young family, accepted the challenge of coaching one of the most followed teams in world of cricket which has a volatile fan base.
The two-time World Cup winning Australian captain told The Grade Cricketer,
"Time is the only thing that's stopping me [from taking the job], to be honest. I'd love to coach the Australian team, but what I have done with my playing career was being away from family as much. I have a young family now, a 7-year-old boy, and to give up 300 days a year is not what I would do. That's where the IPL works so well for me."
Ponting hopes to coach Australia sometime in future if Cricket Australia decides to have split coaches for different formats, something which they already have in place for captaincy. While Tim Paine continues to lead Australia in Test cricket, Aaron Finch has been their captain in limited-overs cricket for a while now.
"Let's see what they [CA] do, if they ever split the coaches among, say, white-ball and red-ball teams. I think everyone loves to coach the Australian team. I actually think, from my view, it's almost an older man's job and not for someone who has got a young family or for a person like Justin [Langer] where he is on the other end now where his family is all grown up and moved away,"

Ponting said. 
Ponting, who has divided opinions for a very long time for his achievements with a once-in-a-generation set of players as their captain, also cited the scrutiny that comes with the job of coaching high-profile teams.
"It's over 300 days a year, a pretty hard job. Justin's been under pressure since he took over the job, more so, the last few months. That's the only thing that would stop me — the time commitment,"

he added.
The former Australia captain Ponting also expressed surprise over the appointment of Dravid as the head coach of the Indian team. Dravid was the only one to apply for the coach for the role even though he was having a very successful stint at India's National Cricket Academy (NCA) in Bangalore.
"The people that I spoke to were pretty hell-bent on finding a way to make it work because first up, I can't give up that time, that means I can't coach in the IPL.  There was a lot of chat about how happy he (Dravid) was [with] his academy role… I am not sure about his family life… I think he has got young kids… Anyway, I am surprised that he took it. The people that I spoke to were sure they got the right person, so they were probably able to get Dravid to do it."