Rahul Dravid to become India's Head Coach after the T20 World Cup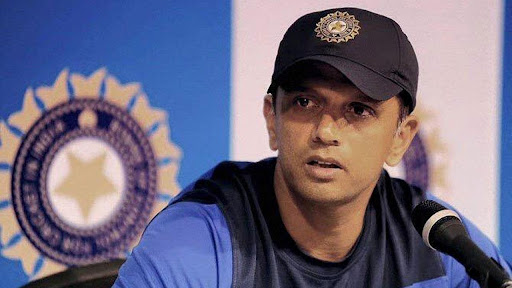 The Times of India/Twitter
The BCCI has successfully convinced the former Indian cricketer Rahul Dravid to apply for the role of head coach for the national team of India after Ravi Shastri leaves the role once the World Cup ends.
Former Indian player Rahul Dravid has agreed to operate for the position of Head Coach for the Indian team, which will fall free when the Ravi Shastri contract will ended after the T20 World Cup.
Rahul has received many congratulations including from former coach Greg Chappel and many BCCI officials. However, the selection process from the Board may take weeks, even maybe a month.
Earlier, Rahul had refused the offer of the national team Head Coach citing his satisfaction at the NCA. But now this time things are going unexpectedly and he agrees to apply in principle for the role.
He was invited to the UAE from the BCCI for the business end of the IPL where he met people with top BCCI positions like the CAC and Apex council members.
The BCCI arranged a meeting in Dubai where Dravid heard the offer placed by the BCCI. He had a long chat with the BCCI and BCCI had been continuously trying to convince him to take the role.
After a long conversation, Board had successfully changed his mind. BCCI didn't want a foreign coach for the team and they were looking for the former Indian player to become the new Head coach after Shastri's tenure.
Do not miss: MS Dhoni reveals his future plans for IPL
Along with Dravid, Paras Mhambrey's name is flowing as an Indian bowling coach but it is not yet clear that who will become the new bowling coach.
"It is only an assumption that Paras will get the job. As Dravid has been comfortable working with him, his name has been taken but he will have to apply for the role as well and will have to go through the same process,"

a source said.
If Dravid comes on Board then all the things will be up to him to select the supporting staff. His contract years are not yet cleared but possibly he'll take the contract for two years that will end up after the 50 over World Cup.
It also hasn't been assured that if Dravid became the Indian Head Coach then after his tenure if he can work with the NCA again or not.
On Saturday, asked about the Rahul Dravid appointment, Indian skipper Virat Kohli said,
"No idea exactly what's happening on that front, no detailed discussion with anyone yet."
Indian captain Virat Kohli had announced that he would be stepping down as the captaincy of the Indian team in the shortest format after the T20 World Cup.
However, Rahul Dravid is known to be now comfortable with the management group and wants it to be "non-negotiable" with regards to being the interest and belief of the gamers.