PCB accepts the resignation of Wasim Khan four months before the contract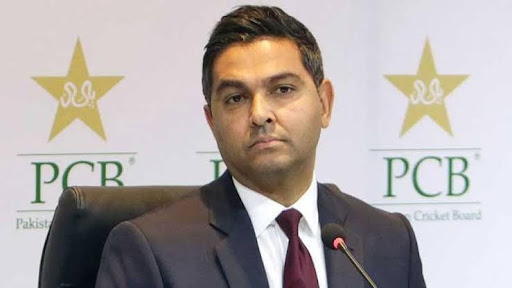 Twitter
The Chief Executive Officer (CEO) of Pakistan Cricket Board (PCB), Wasim Khan has stepped down from his duties and he still has a contract for February next year.
Wasim Khan, the Chief Executive Officer (CEO) of the Pakistan Cricket Board (PCB) has resigned from his role.
Wasim Khan who was appointed for three years in 2019, last night stepped down from his role in the PCB four months before his contract ends. The PCB had confirmed the news on Wednesday.
"Pakistan Cricket Board today confirmed Wasim Khan has tendered his resignation as Chief Executive. As is the process, the BOG (Board of Governors) will meet later today to consider the matter."
Major Changes have seen after Ramiz Raja was appointed. First, Waqar Younis and Misbah-Ul-Haq had stepped down from their respective role recently and now Wasim Khan has also stepped down from his role.
Head Coach Misbah had cited the bio-secure bubble behind his decision while the bowling Coach Waqar said after learning about Misbah's plan, he also decided to quit his role.
According to sources, Khan has quitted from his role due to his powers being reduced from Ramiz Raja.
Earlier this month, New Zealand and England had pulled out from the tour of Pakistan and it was a great loss for Pakistan cricket.
Now, Raja decided that their team members would only work for their benefit. He added that we will take revenge on them in the ground.
"The Board of Governors of the Pakistan Cricket Board today met via videoconference in which they unanimously accepted the resignation of Chief Executive Wasim Khan, who had joined the PCB on a three-year contract on 1 February 2019,"

the PCB said in a statement.
Ramiz Raja thanked Wasim Khan for his role in Pakistan cricket.
"During his time with the PCB, Wasim Khan provided excellent leadership, particularly following the outbreak of the Covid-19 pandemic when very little information was available and precise decision-making was required to ensure cricket remained unaffected and continued to be played at the domestic and international levels. The PCB owes Wasim Khan a debt of gratitude for his good leadership and we wish him well in his plans and career endeavors,"

the new PCB chairman said.
Do not miss: Usman Khawaja talks about Pak-India cricket