Pakistan gets Champions Trophy 2025, India to host three ICC events in 2024-31 cycle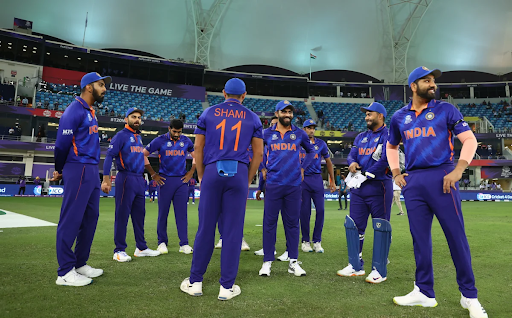 India will be hosting three ICC events from 2024-31
Pakistan has got the opportunity to organize an International Cricket Council (ICC) event for the first time since 1996 whereas India will be hosting as many as three events in the new cycle for the years 2024-31, which was announced by cricket's global governing body on Tuesday.
Pakistan will be the host for the ICC Champions Trophy 2025 whereas the United States of America (USA) has also been awarded with the opportunity to co-host the ICC T20 World Cup in 2024 with the West Indies. As per the schedule for the new cycle announced by the ICC, India and Sri Lanka will be the co-host of the ICC T20 World Cup 2026 whereas Australia and New Zealand will be cohosting the ICC T20 World Cup 2028.
Among the biggest developments, Namibia, Zimbabwe and South Africa will be co hosting the 50-over men's World Cup in 2027 whereas England will be organising the T20 World Cup in 2030 along with Scotland and Ireland.
The ICC has acknowledged India as its main commercial partner and they will be hosting as many as three events in the new cycle. India will co-host ICC T20 World Cup 2026 with Sri Lanka, host the ICC 2029 Champions Trophy as well as co-host the 50-over ODI World Cup in October-November 2031 with Bangladesh.
With the inclusion of the USA as one of their co-organisers of the T20 World Cup, it can be said that the ICC is perceiving the USA as a strong market for growing cricket, which also helps them to push on further for the inclusion of cricket in Olympics. USA will be hosting the 2028 Olympic games and a global T20 tournament ahead of it will certainly be a great exercise.
In all, the ICC will be organising two 50-over World Cups, four T20 World Cups as well as two editions of the Champions Trophy, which was discarded after the 2017 addition in which India and Pakistan competed in the final. It was reported that there were as many as 28 proposals from 17 countries which also included 14 host nations.
The next ICC event will be held in Australia which is the T20 World Cup in 2022 whereas India will be hosting the 50-over World Cup in 2023.