No Chennai Super Kings without MS Dhoni: N Srinivasan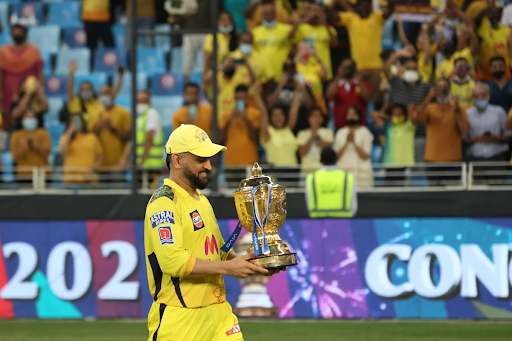 MS Dhoni has been the captain of the Chennai Super Kings team since IPL 2008
While it remains to be seen what kind of role MS Dhoni will be playing with Chennai Super Kings (CSK), the four-time title winners in the Indian Premier League (IPL) tournament, the team's boss has announced that the legendary player who is also the face of the franchise will remain with the team as they are inseparable. 
Narayanaswami Srinivasan, the managing director and vice president of India Cements, a company that owns Chennai Super Kings team via one of its subsidiaries, has said that there cannot be any Chennai Super Kings without Dhoni or any India Cements for the state of Tamil Nadu. It must also be remembered that Dhoni has been associated with India Cements for a very long time as one of its employees.
"Dhoni is part and parcel of CSK, Chennai and Tamil Nadu. There is no CSK without Dhoni and there is no Dhoni without CSK,"

Srinivasan said. 
Dhoni had hinted towards the end of the group stage in IPL 2021 tournament that he might not play for Chennai Super Kings from the next season onwards, given that there is a mega auction coming up ahead of IPL 2022 and it is not yet known how many players the franchises will be allowed to retain.
"You'll see me in yellow next season but whether I'll be playing for CSK, you never know,"

said Dhoni before the match against Punjab Kings, towards the  end of the group stage in IPL 2021.
IPL 2022 will witness the tournament being expanded to 10 teams with a mega auction also lined up. The Indian cricket board is yet to specify how many players a franchisee will be allowed to retain, which has led to a huge round of speculations as to the number of players to stay at their franchises and who will these be for every single team.
Dhoni led Chennai Super Kings to their fourth title victory IPL 2021 after they became the first team to qualify for the knockouts round, finished second in the points table behind the Delhi Capitals, and became the first team to make it to the final of the tournament in which they produced a one-sided contest to clinch a remarkable victory.
Chennai Super Kings have won the IPL in 2010, 2011, 2018 and 2021 along with two title victories in the Champions League T20 cricket tournament which does not exist anymore.
Dhoni has meanwhile linked up with the Indian cricket team in the UAE as a mentor for the upcoming ICC T20 World Cup 2021, a role which the former India captain can play with Chennai Super Kings as well in the future.