New Zealand has just killed Pakistan cricket, says Shoaib Akhtar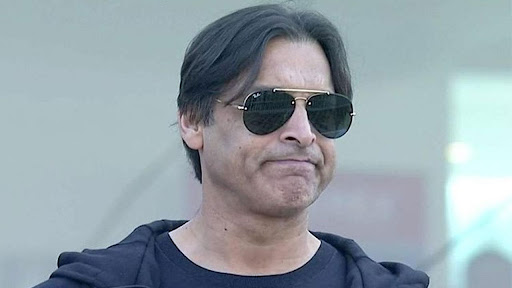 The Times Of India/Twitter
Shoaib Akhtar expressed his disappointment by tweeted "NZ just killed Pakistan cricket" after New Zealand Abandoned their tour of Pakistan by citing security concerns over their cancellation.
Pakistan's former pacer, Shoaib Akhtar said that New Zealand has "killed Pakistan cricket" by pulling out their first tour to Pakistan.
He expressed his disappointment by twitted on Twitter. Akhtar stated that Black Cap's decision will affect Pakistan cricket.
The Black Caps released a statement that they were finishing the tour due to security concerns that puzzled the hosts, just before the toss of the first ODI in Rawalpindi.
"New Zealand cricket team has been in Islamabad for the past four to five days and they were staying under foolproof security. But all of a sudden they took this decision after getting some intelligence reports. These security alerts are always there but you have to trust Pakistan as one of the safe heavens in the world. Our ISI and law enforcement agencies are working relentlessly to ensure peace,"

Akhtar, later, said on his YouTube channel. 
"They should have trusted our intelligence and not embarrass us like this. It would have been better if you had decided against touring Pakistan altogether. Leaving the tour like this will give a bad name to Pakistan. Security threat is everywhere in the world so you should have trusted our security system,"

he added. 
"Pakistan cricket is in a bad state right now…my heart goes out to PCB. Ramiz Raja has just come but he has faced such a massive glitch, my heart goes out to him too. I can see some bad times for Pakistan ahead,"

he said. 
Shoaib Akhtar also suggested that Pakistan can give a better response to Black Caps by winning the T20 World Cup.
"It's time to turn this embarrassment into courage and win the T20 World Cup. We should be focused on that now,"

he concluded. 
New Zealand's decision not to tour Pakistan will affect the tour of England and Australia. Both countries are in doubt about touring Pakistan.
England Cricket Board (ECB) will decide in 24-48 hours for their tour of Pakistan. Their security teams are viewing the situation that their team should proceed with the tour or not.
Newly-appointed PCB chairman, Ramiz Raja also expressed his disappointment by sharing it on Twitter.
"Crazy day it has been! Feel so sorry for the fans and our Players. Walking out of the tour by taking a unilateral approach to a security threat is very frustrating. Especially when it's not shared!! Which world is NZ living in??NZ will hear us at ICC,"

he tweeted. 
New Zealand on Friday announced that they were deserted the tour after receiving a security alert from security advisors.
The nature of the security threats raised by NZC is not yet known. New Zealand officials had informed PCB that they were "unilaterally suspending" all their scheduled matches in Pakistan, the PCB said in a statement. 
Black Caps tour was scheduled on three ODI and five T20I in Rawalpindi and Lahore which began on September 17.
Do not miss: Inzamam ul Haq shared his thoughts on New Zealand matter