No country can do to another what New Zealand has done to Pakistan – Inzamam Ul Haq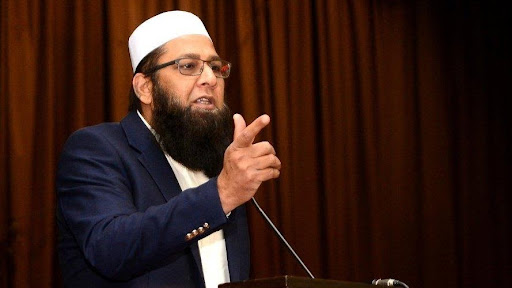 Twitter
Inzamam ul Haq was disheartened as New Zealand pulled out of their tour of Pakistan due to security issues over a unilateral approach.
Former Pakistan captain, Inzamam ul Haq has been disappointed after Black Caps abandoned their first tour of Pakistan in 18 years based on security threats.
The Black Caps released a statement that they were finishing the tour due to security threats that puzzled the hosts, just before the toss of the first ODI in Rawalpindi.
"No country can do to another what New Zealand has done to Pakistan. They were our guests and if they had some issues they should have spoken to the PCB. Pakistan had been providing New Zealand with the best security. Since the attack on Sri Lankan cricketers in 2009, we have given security to teams equivalent to that given to a visiting President,"

Inzamam said while speaking on his official YouTube channel. 
He also said that International Cricket Council (ICC) to negotiate into this matter. Inzamam said that he is finding it difficult to process what New Zealand has done to Pakistan.
"ICC must step into this. Also, If New Zealand has some inputs related to security, why are they not showing it? If not to PCB, then at least show it to the ICC. Even our PM had spoken to them and given them assurances,"

he said. 
"If New Zealand had spoken to Pakistan about their concerns, the security agencies have looked into it. But just before the match they said, they cannot play because of some threat. At least let us know what your problem is? I cannot digest this,"

he added. 
England and Australia are in a doubting for the tour of Pakistan after New Zealand abandoned their tour of Pakistan due to security issues. Australian spokesperson said they are checking the conditions and will "talk with the relevant authorities once more information becomes known".
England Cricket Board (ECB) will be decided in 24-48 hours whether their team will visit Pakistan or not.
ECB released a statement:
"We are liaising with our security team who are on the ground to fully understand the situation. The ECB board will then decide in the next 24-48 hours whether our planned tour should proceed." 
Black Caps on Friday announced that they were deserted the tour due to a warning from security advisors on the ground for security threats. The nature of the security threat raised by NZC is not yet known.
New Zealand Cricket (NZC) Chief Executive David White said in a statement that it was simply not possible to continue with the tour given the advice he was receiving.
Black Caps tour was scheduled on three ODI and Five T20I in Rawalpindi and Lahore which will begin on 17 October.