New Zealand call off tour of Pakistan at the last moment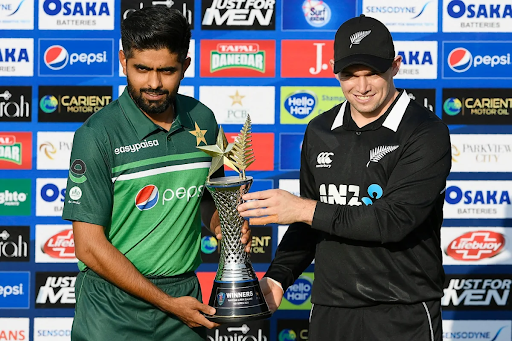 New Zealand were set to play three ODIs and five T20Is in Pakistan
The cricket fraternity was left shocked and disappointed on Friday when New Zealand called off their tour of Pakistan moments before the toss for the first one-day international, citing security issues with their cricket board saying that the players would be evacuated from the country. 
The news broke out of New Zealand cricket team withdrawing from the tour very close to the toss for the first ODI to be played at Rawalpindi as players from both the teams remained confined in their hotel rooms, with the New Zealand government revising the security assessment of the country they were touring for limited-overs series comprising three ODIs and five T20Is.
Former Pakistan cricketer Ramiz Raja, a world-renowned cricket commentator who was appointed the chairman of the Pakistan Cricket Board (PCB) recently, warned that they will lodge a complaint against the Kiwi cricket board with the International Cricket Council (ICC).
"Walking out of the tour by taking a unilateral approach on a security threat is very frustrating. Especially when it is not shared! Which world is NZ living in? NZ will hear us at ICC,"

Raja wrote on Twitter. 
It all came across as a shock while players remained confined to their hotel rooms and crowds were not allowed to enter the Rawalpindi stadium. After a certain time of uncertainty, New Zealand Cricket (NZC) released a statement which said,
"Following an escalation in the New Zealand Government threat levels for Pakistan, and advice from NZC security advisors on the ground, it has been decided the Blackcaps will not continue with the tour."
"I understand this will be a blow for the PCB, who have been wonderful hosts, but player safety is paramount and we believe this is the only responsible option,"

NZC CEO David White expressed in the statement.
The NZC said in its statement that the decision to withdraw from the tour was unilateral, but its counterpart in Pakistan claimed that it wasn't and that the decision was disappointing one for the world of cricket and for the game within the country.
The PCB said in their statement,
"Earlier today, the New Zealand cricket board informed us that they had been alerted to some security alert and have unilaterally decided to postpone the series. PCB and Govt of Pakistan made foolproof security arrangements for all visiting teams. We have assured the New Zealand cricket board of the same. The Prime Minister spoke personally to the Prime Minister of New Zealand and informed her that we have one of the best intelligence systems in the world and that no security threat of any kind exists for the visiting team."