Ben Stokes undergoes surgery of broken finger, unlikely to play in Ashes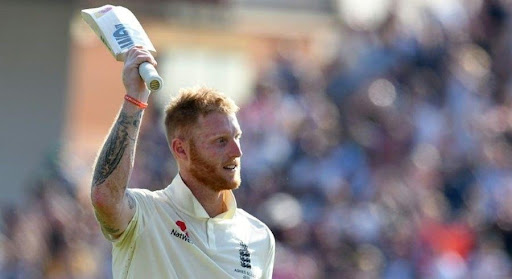 Cricket Pakistan/Twitter
Ben stokes has been out from cricket for an indefinite break to focus on his mental health. He recently underwent through a second surgery on his broken index finger, which has been successful.
England's all-rounder Ben Stokes has successfully gone through the second operation on his broken index finger and also dropped out of the England squad for the Ashes series, which is scheduled to begin on December 8 in Australia, the news came on Monday.
The all-rounder has taken time out of the sports this year to focus on his mental health.
He suffered the injury while playing for the Rajasthan Royals in the Indian Premier League (IPL) in April and earlier missed the home Test series against India.
The mirror for whom stokes write a column, Leeds-based consultant Doug Campbell removed the screws from Stoke's finger on Monday and treated the scar tissues that had been causing severe pain.
The report said that Stokes would be ruled out for a lengthy period, this likely be ruling him out for much of the Ashes.
He took a break from cricket after the first operation, leading England to a 3-0 one-day internationals series win over Pakistan.
After the injury, he decided to work on his mental health and allocated himself some time to give rest to his left index finger.
The all-rounder will not be a part of England's squad for the T20 World Cup which will begin in the United Arab Emirates on 17 October.
He will likely miss his second time Ashes series. He had earlier missed the tour in 2017-18 due to an incident at a Bristol nightclub.
Ashes series is expected to go ahead after the clearance of the English player's family travel concerns.
Some England players have issues with strict quarantine protocols during the tour in Australia.
Due to Covid-19 issues, Australia has been unwilling to allow the England players with their families.
Some former England players had suggested that if Australia can't allow families then this tour should be delayed or it should be at its best.
Debates are roaming between the England Wales cricket board (ECB) and Cricket Australia (CA) and both councils are trying to find a settlement to adjust the quarantine for the two-month tour.
Ashes have been one of the most highlighted series between Australia and England and they have shared great memories from it.
The Ashes series will begin on December 8.