Sergio Ramos could miss 2 months to fully recover from injury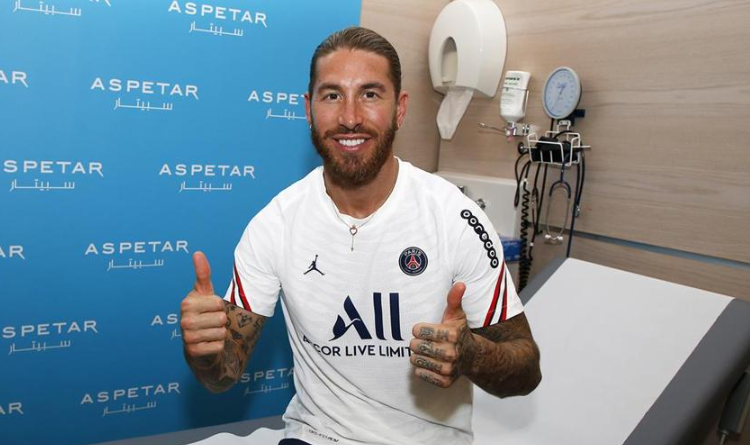 The injury was sustained during training with the Paris club
PSG defender Sergio Ramos continues to recover from a muscle injury in his left leg and could miss the start of the season for a minimum of one month, as insiders report.
Sergio Ramos suffered an injury during a training session ahead of the friendly against Sevilla. Predictions were optimistic and the player had already resumed training on an individual programme, but a left calf problem that began to bother the Spaniard again, as it did last season for Real Madrid, forced him to reduce his workload. Ramos is said to be working out, but away from the squad.
Don`t miss out 💥: Sergio Ramos joins Paris Saint-Germain
Before Saturday's game against Strasbourg, medics will carry out another examination, which could update the player's status.
With one month's absence, the former Los Blancos captain will return as early as mid-September (fifth tour). Before that, the player will have a chance to finally get fit due to the international break.
In the case of a two month absence, the option to return after the international break in October should also be considered, with the player likely to appear in the starting line-up against Angers.
Sergio recently spoke very flatteringly of Messi, urging the Argentine to move to the Paris club.
"I like playing with the top players and Messi is one of the best in the world. I keep saying there will always be a place for him in my team."
He also mentioned warm attitude to the ex-rival Neymar Jr:
"Even though Neymar played for Barcelona and I played for Real Madrid, we have a great relationship. He even sent me messages, urging me to move to PSG."
Read the story 💥: Lionel Messi in tears as he confirms FC Barcelona exit: 'I never imagined having to say goodbye'
It is known that forward Lionel Messi has already arrived in Paris and has completed all the medical checks as part of his move to PSG as a free agent. Now, all other formalities remain to be sorted out and an official announcement is expected tomorrow.