Paris Saint-Germain vs Bayern Munich. Prediction and Preview. Probable Lineups, Team News, Stats and more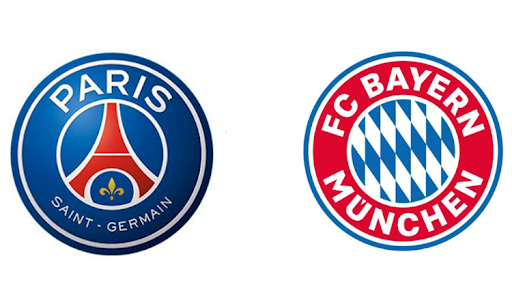 Experience the excitement of the UCL as PSG and Bayern clash in an eagerly anticipated match, with both teams determined to come out on top
Paris Saint-Germain FC will host FC Bayern Munich in the UEFA Champions League 1/8 finals match at Parc des Princes Stadium. The fixture will take place on Wednesday, February 15, beginning at 01:30 IST.
UCL lights up as PSG and Bayern collide at the Parc des Princes! The Parisians dream of lifting their first long-coveted trophy, while Bayern aim for a seventh triumph to cement their place in the history of football. Mbappé vs Musiala, Neymar vs Muller: the best talents of two generations will battle it out on the pitch.
Don't miss this electrifying match. Parimatch News will tell you everything you need to know ahead of the upcoming match.
Don`t miss out 👉: AC Milan vs Tottenham Hotspur. Prediction and Preview. Probable Lineups, Team News, Stats and more
Paris Saint-Germain News & Current Form:
PSG began to have problems after the FIFA World Cup. Before that, the club was on a long defeatless streak and almost only won. But within two months, the situation has changed – Christophe Galtier's charges began to suffer frequent setbacks.
Undoubtedly, the battle between the French and German champions is one of the most attractive confrontations at this stage of the Champions League. Under normal circumstances, it would be impossible to name a favorite in this match. But PSG are not at their best when it comes to this game. The Parisians are shaking, like in a turbulent zone. And there are several reasons for that. For example, an intestinal infection, which mowed down the team. Also injuries to a number of leading players, such as Mbappe and Messi. The heated atmosphere between Neymar and the club's sporting director Luis Campos prevents the number 10 player from focusing on the game. The transfer of Robert Lewandowski to FC Barcelona could have derailed the team as well. Even one of these points would be enough to worry about PSG. And all together they look almost like a verdict.
Christophe Galtier's team suffered defeats in three of their last eight Ligue 1 games – against RC Lens (1-3), Stade Rennais FC (0-1) and AS Monaco (1-3), and also drew with Stade de Reims FC (1-1). The Red and Blues won the remaining four matches. Despite inconsistent results, the gap from the nearest pursuer remained the same. Also, in the 1/8 of the Coupe de France, the team lost to Olympique de Marseille (2-1).
The Parisians had perfect statistics in defense before the international break, but after the resumption of the season, Galtier's charges began to make mistakes more often. In 11 matches in all tournaments, they only twice kept their own goal clear. Parisians missed no goals from Angers SCO (2-0) and the club from the sixth division of French soccer US Pays de Cassel (7-0).
In the last five official matches in all competitions, goalkeeper Gianluigi Donnarumma had to step in 29 times, failing to save his team on eight occasions. That says a lot, and Bayern will surely punish the opponent for their mistakes in defense.
PSG defender Marquinhos called losing the 2020 Champions League final to Bayern the most painful defeat of his career.
"The Champions League is a tournament we want to win because our club has never achieved something like this before. Also, many of the players have not won the Champions League. But there is no additional pressure on us. I think in 10 years we have experienced the same joys and sorrows as our fans. Like, for example, the 0-1 defeat by Bayern in the 2020 final. Or those beautiful and important victories that brought us so much emotion."
"Football is the pleasure of winning. But there is also the pain of defeat, such as from Barcelona or Real Madrid CF. We have experienced these opposite emotions. 2020 showed us both sides of the coin. We were very close, but when you suffer a defeat, it's the worst thing you can experience in life. In comparison, a defeat to Bayern is more painful for me than a defeat to Real Madrid in 2022. We were very close. Yes, it is the most painful. Ask any player, there's nothing harder than losing in the final."
PSG expects Lionel Messi and Neymar to leave the club in the summer.
The club's management wants to sell the Brazilian in the summer. This desire has intensified in recent weeks due to a series of unsuccessful performances of the forward after Mundial, as well as conflicts between Neymar and other players of the club. It is not yet known which clubs will be interested in acquiring the 31-year-old striker. Neymar has 17 goals and 15 assists in 27 games this season for the club.
Messi doubts that he should extend his contract with PSG. It is still possible that the Argentine will sign a new deal with the Parisians, but so far everything indicates that he does not want to do so. The club's management is in constant contact with Messi's entourage. Leo will wait for the results of this Champions League campaign to make a final decision about the future. Messi has 15 goals and 14 assists in 25 games for PSG in all competitions.
Bayern Munich News & Current Form:
Against the backdrop of the Parisians' misfortunes, Bayern are much more refreshing. The German champion lost its goalkeeper and captain Manuel Neuer indefinitely, but the club coped with that by replacing him with Yann Sommer. As for the rest, Munich is very good, confirmed by a remarkable non-winning streak of 19 games: 15 wins and 4 draws.
The German championship came out of the break later than the others, and FCB played only one friendly during the two-month break. Julian Nagelsmann paid the price for such leniency. The Reds finished three games in a row with identical 1-1 draws, such as against Eintracht Frankfurt and FC Cologne. The Munich attack was shattered by the opponent's defence. But then there were victories against Mainz 05 (0-4), against VfL Wolfsburg (2-4) and VfL Bochum 1848 (3-0).
Only in the last three games has the team reached an acceptable functional state. Serge Gnabry and Jamal Musiala and their teammates have taken a total of 53 shots, almost half of them on goal. They played effectively in the closing stages, winning all three games by a combined score of 11-2. Bayern reminded everyone why they are considered the best team in Germany.
Such a spectacular transformation was made possible thanks to João Cancelo. With the Portuguese player on loan in the winter transfer window, Julian Nagelsmann was able to switch to a 3-4-1-2 scheme. With Leroy Sane and Jamal Musiala active and creative on the flanks, there was more room for imagination and manoeuvring on the approaches to the opponents' penalty box.
Leroy shared his expectations of the game with PSG:
"I'm really looking forward to this game. But not only me, the whole team, everyone at the club and the fans are looking forward to the Champions League because it's always special. Against PSG it will be an exciting duel, they have big names."
"I am always optimistic, and in the Champions League this season we performed particularly well. Bayern has always been successful in this competition. We know our strengths and we have to use them against PSG. We have to show our qualities at the right time. Our team is made up of great players."
"Bayern's defeat against PSG two years ago? It's been a long time. I'm just focused on the upcoming duel. We will try to achieve a better result in the first match than in 2021. I will do everything in my power to achieve that – and that's enough motivation before the match."
Bayern can also not count on several important players in the starting lineup and the nearest reserve – Manuel Neuer, who dropped out for several months after a bad skiing trip, Lucas Hernandez and Sadio Mane. The participation of Noussair Mazraoui  is questionable. But the German specialist had time to rebuild and adjust the game mechanism.
Paris Saint-Germain form guide: W-D-W-W-L-L
Bayern Munich form guide: D-D-D-W-W-W
Paris Saint-Germain vs Bayern Munich Head-To-Head Record:
| | | |
| --- | --- | --- |
| Paris Saint-Germain | Draw | Bayern Munich |
| 6 | 0 | 5 |
September 27, 2017: PSG 3 – 0 Bayern Munich (UEFA Champions League);
December 5, 2017: Bayern Munich 3 – 1 PSG (UEFA Champions League);
July 21, 2018: Bayern Munich 3 – 1 PSG (International Champions Cup);
August 23, 2020: PSG 0 – 1 Bayern Munich (UEFA Champions League);
April 7, 2021: Bayern Munich 2 – 3 PSG (UEFA Champions League);
April 13, 2021: PSG 0 – 1 Bayern Munich (UEFA Champions League).
Paris Saint-Germain vs Bayern Munich Hotspur Predicted XI:
Paris Saint-Germain possible starting lineup (3-4-1-2): Donnarumma; Hakimi, Marquinhos, Ramos; Mendes; Pereira; Ruiz, Vitinha, Verratti; Neymar, Messi.
Bayern Munich possible starting lineup (4-2-3-1): Sommer; Cancelo, De Ligt, Upamecano, Davies; Goretzka, Kimmich; Sane, Musiala, Coman; Choupo-Moting.
Statistical preview of the match Paris Saint-Germain vs Bayern Munich:
Bayern have won their last 3 matches.
PSG are unbeaten in their last 13 games at home.
PSG conceded an average of 1.60 goals per game in the last 5 games.
PSG have scored in their last 6 games.
PSG conceded in the last 5 games.
PSG have scored an average of 1.60 goals per game in their last 5 games.
Bayern conceded an average of 0.80 goals per game in the last 5 games.
Bayern have scored in the last 5 games against this opponent.
Bayern have scored in their last 19 games.
Bayern have scored an average of 2.60 goals per game in their last 5 games.
PSG's First XI average age is 28.5 yrs.
Bayern's First XI average age is 27.0 yrs.
What has been said before the match:
PSG coach Christophe Galtier is feeling confident about the fixture:
"Is Bayern the favorite? No. I think the ratio is 50/50. This is a Champions League match. This club and these players are used to big matches. Bayern now performs well, while we do not, for a variety of reasons. The squad for tomorrow's match will be more complete than in previous matches."
"When there is the frustration it should come out. I've been going down this road for years. You have to listen to the players, but they also have to listen to me. There's frustration that breeds anger. We talked and we came to a consensus. There's no tension on the team."
Nejmar Jr. also took part in the press conference ahead of the game:
"I'm feeling good, physically and mentally. In some matches, things don't go so well. There are also matches where you want to do everything but you don't manage it. Criticism is legitimate, everyone is entitled to their opinion, their point of view. I respect that. I'm doing everything I can for the club and the team, I will do so until the end of the season."
"I have a lot of faith in myself. I've always been at the top level since I've been in Europe. I know what I'm capable of and my qualities. We're all ready for the clash, we have a great team to put in a very good performance."
"We have prepared ourselves for this match. We know that it will not be easy but we have a very good group to make a great game tomorrow. I have confidence in myself and in the team."
Julian Nagelsmann needs his team to play better against the French:
"We're not in the flow. I think if we had played at full throttle, which is fun, and if we moved properly and brought a little enthusiasm onto the field, then I think in the first six minutes we should have led by two or three goals to nil."
"We had huge chances. But that's a bit like the three games we drew, we lacked the finishing. Overall, it wasn't a good game from either team. In the end, we didn't show enough life, and we don't have a super flow now."
"We have to put in an outstanding game in Paris, even if Kylian Mbappe might be out, because they're just a world-class team.If we play like that on Tuesday, it won't be enough to go through."
Paris Saint-Germain vs Bayern Munich Prediction:
Both teams go into this principal encounter with significant personnel losses. However, Bayern, with Julian Nagelsmann in charge, have been better at rearranging their tactical and playing schemes and, judging by their recent results and momentum, the Germans come to Paris as the favorites.
Given the attacking potential of both teams and their defensive problems, we can count on the match not being dry on goals. As for the eventual outcome, the Munich side should be able to secure at least a draw, given their current uprising trend. In fact, three of their last five matches have ended that way. Besides, four of their last seven matches have ended that way.
Don`t miss out 👉: Chennaiyin ends winless streak with a 2-0 win over East Bengal
Parimatch News staff prediction:
We say: Bayern Munich will not lose and the match total to be over 1.5 – Yes.