AC Milan vs Tottenham Hotspur. Prediction and Preview. Probable Lineups, Team News, Stats and more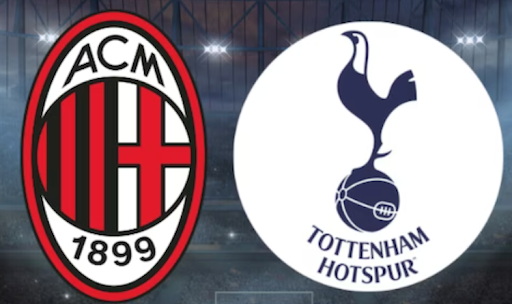 The UEFA Champions League returns and we bring you the Milan v Tottenham match prediction
AC Milan will host Tottenham Hotspur FC in the UEFA Champions League 1/8 finals first-leg match at San Siro Stadium. The fixture will take place on Wednesday, February 15, beginning at 01:30 IST.
Get ready for a European showdown as the UCL returns! Both teams are set to put their domestic struggles aside and compete for a shot at glory in this prestigious tournament. 
Milan, the reigning Italian champions, have hit a rough patch as of late. The team's form has been faltering, with only two wins in Serie A in the past month and a half and a loss in the Italian Super Cup to Inter. Coach Stefano Pioli has been facing a host of issues, including a depleted roster and a lack of form post-World Cup.
Tottenham, meanwhile, have been enjoying a strong run in the English league and have shown their mettle in both the FA Cup and the English Football League Cup. Despite a recent heavy defeat and the loss of key player Rodrigo Bentancur, the Spurs are a team to watch in the UCL. Under the guidance of Antonio Conte and with the support of their passionate fans, the Londoners will be aiming to make it to the next round at the very least.
What can we expect this Wednesday night? Parimatch News will tell you everything you need to know ahead of the upcoming match.
Don`t miss out 👉: Bengaluru vs Mumbai City: Preview and Prediction
AC Milan News & Current Form:
The Milano team, after the start of the FIFA World Cup, is in a real pit, and a very deep one at that. Defending the Serie A title, which they finally managed to regain last season, looked unlikely even before, given superb performance of SSC Napoli, and now the Red and Blacks are in a position to at least reach the Champions League next season.
Since the beginning of January, Milan have drawn twice in the league and suffered three straight defeats, including from SS Lazio (4-0) and US Sassuolo (2-5). There was also a painful setback in the Supercoppa Italiana with FC Inter (0-3). The club's goal difference is simply monstrous – 9:19.
The only way to break the streak of four defeats (including the Super Cup) and seven games without a win was in the last round, when Milan beat seventh-placed Torino FC at home with a minimum score (1-0) and somewhat lifted the spirits of themselves and the fans. The only goal of the second half was scored by Olivier Giroud. Thanks to this win, the Rossoneri almost returned to the UCL zone, climbing to fifth place in Serie A standings.
Despite the black streak after the break and injury problems, the Red and Blacks still have trump cards, such as Olivier Giroud. The 36-year-old Frenchman is a top-class forward who can solve status matches: in the group stage of the Champions League, he was the club's top scorer with four goals.
In the UCL group stage in Group E, Milan played with Chelsea FC, FC Salzburg (4-0) and Dinamo Zagreb (4-0). The Rossoneri finished second with 10 points. They suffered two losses, both to the Aristocrats (0-3, 0-2).
The draw selected Tottenham as their opponents and had the fixtures with the English side been held in the autumn, the teams' chances would have been looked at as roughly equal. Now, given Milan's problems, the English might be the favorite.
In order for the team to show its maximum power, the Milanese need to wait for the return of all their leaders. Six players are currently on the sideline: Alessandro Florenzi, Mike Maignan, Fikayo Tomori, Zlatan Ibrahimovic, Ismael Bennacer and Sergino Dest will not play in the next match.
Tottenham Hotspur News & Current Form:
Spurs are playing pretty well in the 2022/23 season. The Antonio Conte-led team is in fifth place in the English Premier League and is fighting for second place, as they are only six points behind Manchester City FC.
Tottenham lost painfully in their last five matches in all competitions to struggling Leicester City FC (1-4, the biggest defeat of the season), but the team's defense was far from optimal, including due to the absence of Cristian Romero. There was also a defeat against Manchester City (2-4), but they smashed Preston North End FC in the Emirates FA Cup (3-0), Fulham FC in the EPL (1-0) and even got revenge on the Citizens (1-0).
Assistant of the head coach Christian Stellini commented on the team's devastating defeat to Leicester:
"Our approach to the game wasn't that bad. We scored and at that moment we had a clear advantage. But then something changed: after we scored we lost 10 or 12 rebounds. We're disappointed. We have to apologize because our performance was not good enough. Last time we had a brilliant victory. We have to be consistent in our performance."
"It happened last season as well: after we beat Manchester City, we lost to Burnley FC. That doesn't change. We want to change. We have to work on that aspect. We have to show our will, first of all. Today only at the beginning of the game we showed it. Maybe we thought it was an easy match."
Tottenham plays brightly in the attack and is third in the Premier League in scoring (42), but also misses a lot – 35 goals, the worst figure in the top-12 of EPL.
Initially the Group D in the Champions League group stage, where Tottenham got was not expected to be the most difficult. The opponents of the English were no grandees, but there were strong teams by European standards: Sporting of Portugal, Eintracht of Frankfurt am Main and Olympique de Marseille. However, it turned out that the battle in the group was fought until the last round. It was only Tottenham's away win in Marseille in the last round with a goal in the fifth minute added to regular time that allowed Antonio Conte's charges to take first place.
Spurs have some serious staff losses. Goalkeeper Hugo Lloris suffered a knee injury on February 6 and will be treated until the second half of March. Ryan Sesssegnon is likely to miss the match due to an injury. And Pierre-Emile Hojbjerg will be absent due to disqualification. Also, Rodrigo Bentacur is out for the rest of the season due to an injury, also Yves Bissouma is to undergo surgery on Friday to repair a stress fracture to his left ankle. A timeframe for his return will be determined after surgery.
Hotspur midfielder Rodrigo Bentancur will not help his team for the rest of the season. The player opened the scoring in his team's match against Leicester, but it did not help Spurs, who conceded four unanswered goals after his goal and lost 1-4. The Uruguayan was replaced in the 65th minute through injury.
An examination revealed that Bentancur suffered an anterior cruciate ligament injury and will miss six or seven months. The Uruguayan has played 25 games for the Londoners in all competitions this season, scoring six goals and providing two assists.
Even though he is injured, he gave some comments on the upcoming fixture:
"We watch Milan because here we have an Italian coaching team, and there are always Italian matches on the TV at the weekend. Having spent five years there, obviously I still watch Serie A. Milan have a very strong team. But we have a great team too, and we're going to show it because we want to come first, and we want to get past this leg and finish it off at home."
"This year, the aim was to get out of the group stage, and we achieved that. Now we have a really important match against Milan. The idea is to take it one match at a time. We know that we've got a great team, with lots of quality, and we're in good shape physically. We're doing well, we're on form, but as a team, there are highs and lows."
AC Milan form guide: D-L-L-L-L-W
Tottenham Hotspur form guide: L-L-W-W-W-L
Don`t miss out 👉: Hyderabad vs ATK Mohun Bagan: Preview and Prediction
AC Milan vs Tottenham Hotspur Head-To-Head Record:
| | | |
| --- | --- | --- |
| AC Milan | Draw | Tottenham Hotspur |
| 0 | 2 | 2 |
April 5, 1972: Tottenham Hotspur 2 – 1 AC Milan (UEFA Cup);
April 19, 1972: AC Milan 1 – 1 Tottenham Hotspur (UEFA Cup);
February 15, 2021: AC Milan 0 – 1 Tottenham Hotspur (UEFA Champions League);
AC Milan vs Tottenham Hotspur Predicted XI:
AC Milan possible starting lineup (4-2-3-1): Tatarusanu; Kalulu, Kjaer, Tomori; Saelemaekers, Bennacer, Tonali, Hernandez; Diaz, Leao; Giroud.
Tottenham Hotspur possible starting lineup (3-4-2-1): Forster; Romero, Dier, Davies; Emerson, Sarr, Skipp, Perisic; Kulusevski, Son; Kane.
Statistical preview of the match AC Milan vs Tottenham Hotspur:
Milan are unbeaten in 6 of their last 8 matches at home.
Tottenham are unbeaten in 5 of their last 6 games in the Champions League.
Tottenham have not conceded in the last 3 games against this opponent.
Milan conceded an average of 2.60 goals per game in their last 5 games.
Tottenham have scored in their last 4 games.
Tottenham are scoring an average of 1.60 goals per game in their last 5 games.
Tottenham are conceding an average of 1.60 goals per game in their last 5 games.
Milan conceded in 7 of the last 9 games.
Milan are scoring an average of 0.60 goals per game in their last 5 games.
Milan's First XI average age is 27.9 yrs.
Spurs' First XI average age is 27.5 yrs.
Milan finished second behind Chelsea from London in Group E, with the team scoring the most goals – 12.
Tottenham took first place in Group D, but could only manage to beat Eintracht Frankfurt by one point.
What has been said before the match:
Stefano Pioli ahead of the game again Tottenham:
"It has been a difficult month, for us and the whole club. We have to raise our game because the Champions League is more demanding and Tottenham is a strong team. It will be tough but it comes at the right time for us."
"It's clear we are still far away from our best level, not least in psychological terms. But we'll be ready to play to the best of our ability and with both great energy and enthusiasm."
"The difficulties multiply. Conte prepares the matches well. They are an English team, therefore a team that plays with great intensity, coached by an Italian. Conte is a great coach, he is one of the few coaches who called me after the Scudetto. I was very pleased."
"Milan must play well and try to control the game. We must always try to be dangerous. They have a great trident, so we'll need to be compact. If we want to think we can win matches, we'll need a high quality and intense Milan. We've prepared ourselves for this."
Tottenham striker Son Heung-min shared his expectations for the Champions League 1/8 finals match against Milan:
"We just have to go out there and show what we can do, that's the most important thing. We have to be one unit. Of course, the match will be very hard, don't get me wrong. We must be ready for more than one hundred percent. We play in the Champions League, it was everyone's dream. It's a very important game because it's the playoffs."
Tottenham Hotspur president Daniel Levy praised the work of head coach Antonio Conte.
"We welcomed Antonio Conte and his coaching staff in November 2021. When Antonio arrived, we were eighth in the Premier League and playing in the UEFA Conference League. We saw a strong addition to the squad and ended the 2021/2022 season with a streak of 10 wins in our last 14 games and qualification for the UEFA Champions League."
"Faced with the busiest calendar in Premier League history this season, our players and staff have shown tremendous commitment and everyone should be proud of what has been achieved this year. We finished fifth in the Premier League, reached the 1/8th round of the UEFA Champions League and the fifth round of the FA Cup."
AC Milan vs Tottenham Hotspur Prediction:
Antonio Conte spent two years coaching AC Milan's arch-rivals, Inter, before his appointment at Tottenham. During that time, his side had beaten the Red-Blacks four out of five matches, including the Italian Cup quarter-final in the winter of 2021. In addition, the Devils' squad, coach and consequently playing patterns have not changed much, which means Conte has a very serious knowledge base on the upcoming opponent on his hands. The 53-year-old knows exactly how to prepare his lads for the visit to San Siro.
Given this context above and the Rossoneri's poor form, it seems that the English are heading to Italy for three points. However, Spurs also have their difficulties and are considered as the favorites for the meeting with a big stretch.
The game could be a case of one side not really needing to win and the other lacking the strength to do so. Conte's cautious style of play will prevent Milan from showing their strengths. Spurs will bring the match to a minimal draw to decide the outcome in London.
Don`t miss out 👉: Chennaiyin ends winless streak with a 2-0 win over East Bengal
Parimatch News staff prediction:
We say: the match result to be a draw with a total less than 3.5 – Yes.