New Tottenham managing director Fabio Paratici has the vision to improve Tottenham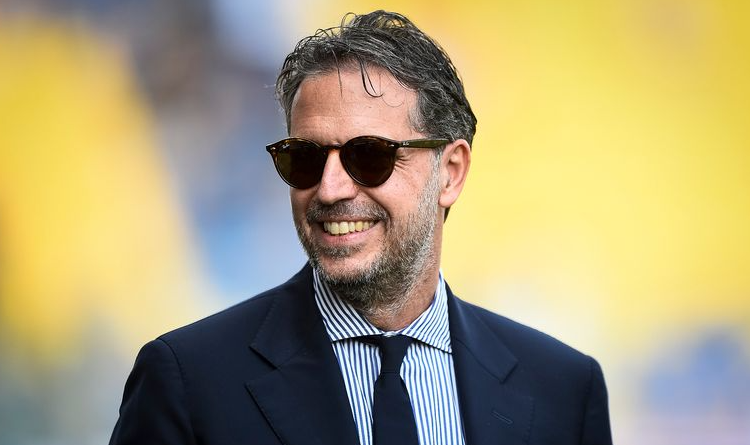 Fabio Paratici has plans to begin changes starting with Tottenham's defense, also considering bringing in Roma players in the case of Fonseca's appointment
Tottenham Hotspur recently made an official announcement of appointing Fabio Paratici as a new managing director. The 48-year-old manager is expected to start working on July 1.
Paratici will be responsible for the management and development of the club's sporting activities and football infrastructure. He previously spent 11 years at Juventus. Starting in 2011, he worked as sporting director and since October 2020 as managing director.
According to the official website of the London club, chairman Daniel Levy said:
"I've known Fabio for a number of years and he brings with him a wealth of experience in scouting, youth and football operations. He has an outstanding track record in assembling competitive squads. As we all know, Juventus have been a highly successful club and he has been a major part of that. He will be a great addition to the management structure. I am delighted that he will be heading up the football side of the Club as we look ahead to next season."
Don`t miss out 💥: Goal of the Day: spectacular 50m halfway-line stunner helped the Czech Republic smash Scotland.

The official Spurs Instagram account recently posted the first interview with the new managing director, you can watch it here.
According to journalist Fabrizio Romano, Spurs have offered ex-Roma Paul Fonseca a contract for three years.
The invitation of the Portuguese coach is highly commended by the new-appointed managing director of the club, Fabio Paratici.
It is noted that the sides are confident that the deal will be completed successfully.
Antonio Conte was also linked with the club, but he rejected the offer and refused to work at Tottenham. The 51-year-old specialist was not even convinced by the appointment of Fabio Paratici, with whom he worked for several seasons at Juventus.
It became known that the Italian had doubts about the future of Spurs and about the financial support of Chairman Daniel Levy as well.
Fabio Paratici is known for handling the following transfers to Juventus: Cristiano Ronaldo from Real Madrid for 117 million euros, Gonzalo Iguaín from Napoli for 90 million euros, Matteus de Ligt from Ajax for 85.5 million euros.
Don`t miss the latest news about cricket💥: