Manchester United vs Nottingham Forest. Prediction and Preview. Probable Lineups, Team News, Stats and more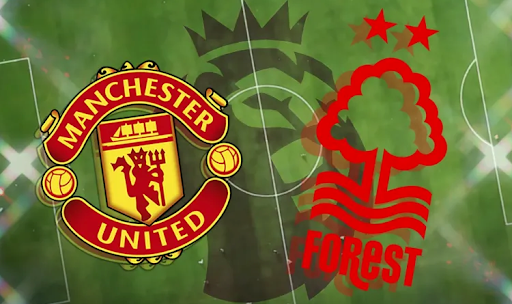 Manchester United will host Nottingham Forest in the English Premier League 17th-tour match at the Old Trafford Stadium. The fixture will take place on Wednesday, December 28, beginning at 01:30 IST.
It feels like only yesterday we were watching Lionel Messi become the world champion, while today we already find ourselves in the midst of the 17th round of the EPL. The evening ahead will bring us a match between two teams with a rich history.
Both camps are working hard to solve the tasks for the season, which, of course, are diametrically opposite. The Mancunians strive to secure a place in the top four, which guarantees them a place in the UCL for the next season, while the Foresters are focused on ensuring that they do not drop out of the English elite, where they got for the first time after a long break.
Parimatch News will tell you everything you need to know ahead of the upcoming match.
Don`t miss out 👉: 2022 FIFA World Cup Best XI ft. Messi, Mbappe, and more…
Manchester United News & Current Form:
Manchester United's qualification for the Carabao Cup quarter-finals has proved to be a good new beginning after Cristiano Ronaldo left the team in the offseason. Two unanswered goals were enough to overcome EFL Championship leaders Burnley and progress to the next stage in the pursuit of the first trophy since 2017. Christian Eriksen opened the scoring after Bruno Fernandes and Aaron Wan-Bissaka had linked up to deliver the ball straight into the goalmouth with two crosses in a matter of seconds. And Marcus Rashford was responsible for the second converted shot in the last match.
Now, on the resumption of the EPL after the FIFA World Cup break, MU aim for the UEFA Champions League spot right away. Through 14 rounds, the Red Devils have eight wins and two draws, equating to 26 points and a fifth-place result.
Before the winter break, United managed to beat Fulham away (2:1). Meanwhile, the Manchester lads lost two of their two friendly games during the break: first to the modest Cadiz 4-2 (19th place in La Liga) and then to Real Betis 1-0.
Now, Notts Forest, who have not played at Old Trafford since 1998, are coming to the stadium today. The home side will be looking to extend their fantastic run of five straight home wins in all competitions, four of which have seen a clean sheet. Furthermore, the fact that they have only lost one of their last 19 meetings against promoted teams from the Championship should add to their confidence.
It is true that the defensive performance of the Mancunians is quite unconvincing, with Harry Maguire, Diogo Dalot all set to miss the next meeting. But even without them, there is enough solidity and confidence to neutralize the underdogs.
Talking about availability of Raphael Varane and Lisandro Martinez on the upcoming fixture, the team's gaffer said:
"I can't answer that question now, he is still celebrating now in Buenos Aires now going around in the touring car! Going around Buenos Aires and I can understand it, it is very emotional, very loaded when you achieve this World Cup success in your country. It is magnificent, it is the highest that you can achieve [in football]. Licha [Lisandro Martinez] also has to understand that on the December 27th, the Premier League is back."
"He [Varane] is disappointed, as anybody would be after losing the World Cup final. I think he can also be proud again in the final, with all that he has achieved in his football career, it is a massive performance as a team, and a player like Rapha [Raphael Varane] when you win so many trophies. Even though he finished second it is a massive achievement, because the level of the nation is so high. They came into the final and even in the final they were very close."
And meanwhile, talking about the situation upfront, Fabrizio Romano, an Italian journalist, posted on his Twitter:
"Cody Gakpo hasn't changed his mind on Manchester United. He was keen on joining last summer and this is still the case, discussions with his agents have always been positive. It's on Man United now, time to decide internally about €55-60 mln investment".
However, it seems as long as Marcus Rashford remains in this form with Anthony Martial as his backup — such a massive investment in winter can feel very hasty and unwise.
And in the current unstable situation spending a lot of money does not look like the best option – first of all the management plans and the whole backroom game with debts and the sale of the club are not transparent. Secondly, it is necessary to accumulate money in order to fund the prolongation of the contracts which was triggered by the Dutch specialist.
Four senior players at once will have an extension of their contracts with MU. Diogo Dalot, Fred, Marcus Rashford and Luke Shaw all had deals that were set to expire in June 2023, but in each case there was an option of an extra 12 months.
Coach Erik ten Hag confirmed this information:
"Yes, I can confirm it. We are happy because the squad is going in the right direction and those players [have] a massive contribution in that direction. We want to develop, we want to support those players and we want them to keep us in our process."
Don`t miss out 👉: 5 players Manchester United could target in the January transfer window
Nottingham Forest News & Current Form:
Steve Cooper brought his team to Manchester in high spirits as Nottingham played well in the English League Cup, in which they beat Blackburn 4-1. That convincing win secured Forest's first progression to the quarter-final stage in this tournament, and such a fact alone will surely boost morale of the Foresters ahead of the meeting against a top-class opponent. The team's objective is clear – to avoid relegation and consolidate themselves in the middle of the table.
The composition of the newcomers is improving steadily over the course of the season, with the team winning their last two games before the big break for the World Cup in Qatar, although the friendlies have seen only one victory in 4 matches.
Still, the positive momentum can be easily overshadowed by the fact that the Foresters have picked up just two points on the road this season, scoring only one goal and conceding 19 times. To come to the monstrous 74.000-seat Old Trafford and bash MU has never been an easy task.
Before this upcoming game, the visitors had three wins and four peaceful outcomes, corresponding to 13 points and 18th position in the standings.
Perhaps the team's failings lie in their lack of cohesion. The fact is that the Red-Whites management allowed to splurge heavily this summer and spent as much as $162m on 24 players. Certainly Cooper took advantage of that long pause for the Mundial, with the entire squad at his disposal. Did he manage to fine-tune the tactics and mechanisms? We'll find out soon enough.
The only thing that bodes ill for the coach is the fact that many important players will not be able to help him in the forthcoming encounter. Morgan Gibbs-White, Serge Aurier, Omar Richards, Moussa Niakhate, Cheikhou Kouyate, Dean Henderson and Giuliane Biancone will not be available tonight due to a knee injury.
Manchester United form guide: L-W-W-L-L-W
Nottingham Forest form guide: W-L-L-L-W-W
Manchester United vs Nottingham Forest Head-To-Head Record:
| | | |
| --- | --- | --- |
| Manchester United | Draw | Nottingham Forest |
| 48 | 24 | 33 |
September 14, 1996: Manchester United 4 – 1 Nottingham Forest (Premier League);
September 26, 1996: Manchester United 4 – 0 Nottingham Forest (Premier League);
November 11, 1998: Manchester United 2 – 1 Nottingham Forest (League Cup);
December 26, 1998: Manchester United 3 – 0 Nottingham Forest (Premier League);
February 6, 1999: Manchester United 8 – 1 Nottingham Forest (Premier League);
Manchester United vs Nottingham Forest Predicted XI:
Manchester United's possible starting lineup (4-2-3-1): De Gea; Wan-Bissaka, Casemiro, Lindelof, Shaw; McTominay, Eriksen; Antony, Fernandes, Rashford; Martial.
Nottingham Forest's possible starting lineup (4-3-3): Hennessey; Williams, Worrall, Boly, Toffolo; Yates, Mangala, Colback; Johnson, Awoniyi, Lingard.
Statistical preview of the match Manchester United vs Nottingham Forest:
MU's First XI average age is 28.0 yrs.
Forest's First XI average age is 27.6 yrs.
Total value of MU's squad – $730.6 mln.
Total value of Forest's squad – $280.8 mln.
Manchester United sits on the 5th place in the standings, while Nottingham Forest is on the 18th, 1 step from being eliminated.
Nottingham Forest are winless in their last 7 away matches in the Premier League.
Manchester United are victorious in their last 5 matches at home.
Manchester United vs Nottingham Forest: Manchester United have won their last 5 away games.
Nottingham Forest are scoring an average of 1.80 goals per game in their last 5 games.
Nottingham Forest are conceding an average of 1.60 goals per game in their last 5 games.
Manchester United are conceding an average of 1.60 goals per game in their last 5 games.
Manchester United are scoring an average of 2.00 goals per game in their last 5 games.
What has been said before the match:
Coach ten Hag said on the press conference:
"No-one is the same and no has the same programme or the same minutes, they are all playing in different positions and they are all at different ages. We are really trying to cater to everyone's plans but we know the restart is five or six days after the World Cup final. We all know that after a World Cup, the Premier League continues quickly and everyone has to be ready for that. You have to accept it for the managers, the coaching staff and also the players. They have to accept it and they want trophies, so we want to have a strong team to battle for the trophies. We have just spoken about the competition for that and be ready for it but it is not easy, nothing in top-level football is easy. We have to do it smartly, that is clear and hopefully we get the right results and the right performance."
"First, I was focused on this game and now we go into detail on Forest. They were also playing in the Carabao Cup and we know about all their games as we have followed their restart. We know enough from the opponent, but most important is finally how can we play around that opponent."
Former Manchester United defender Patrice Evra has named the Red Devils player who has impressed him most this season:
"The best player in the team this season? Lisandro Martinez. In the very beginning, when he first transferred, everyone was only talking about his height. But he's a pit bull. He's a vicious pit bull. That's what United want to see. Lisandro is a South American player and they have that passion, that anger that they put out on the pitch. They play with all their heart and I like that. He wants to bleed for the club."
Coach Cooper said:
"I hope we're all motivated to go to Old Trafford and play well. Jesse Lingard was there for a long time so it will be an important day for him.
"At the same time he and everybody else need to focus on what we are in control of and that is the performance. Whatever team we decide to go with, the guys that start the game and the guys that finish the game have to concentrate on what it takes to do well on the day."
"Jesse has experience, he's played on big occasions before and he'll know that the best thing to do is to concentrate on football. If he's selected to play, that's what he needs to do."
Manchester United vs Nottingham Forest Prediction:
Manchester United have yet to have a real convincing win in the EPL this season by more than two goals. The time seems to have come, as there is no better choice than Nottingham, especially without their main goalkeeper.
MU are excellent at home, while Nottingham are terrible away. The puzzle seems to be forming – Steve Cooper's team have no chance of even a draw. The only thing that could help is the absence of the hosts' key defensive players, but ten Hag has worked it out and in the match against Burnley released Casemiro in the center of defense – the Brazilian has done a great job.
The offensive line of the Red Devils is fully manned, with Rashford, Fernandes, Eriksen, Martial and Antony all fit and ready to play. And they will make the difference. It looks like the underdogs will be in big trouble in this encounter.
Parimatch News staff prediction:
We say: Manchester United to win with the individual total over 1.5 – Yes.
Don`t miss out 👉: 2022 FIFA World Cup Best XI ft. Messi, Mbappe, and more…