Liverpool vs Newcastle United. Prediction and Preview. Probable Lineups, Team News, Stats and more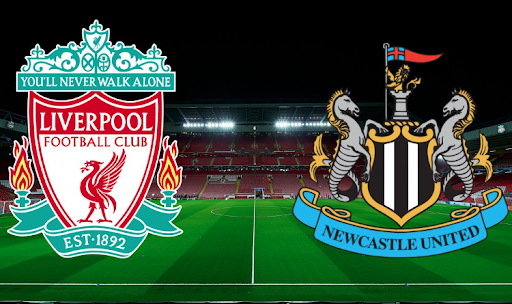 Liverpool will host Newcastle United in the English Premier League fifth-tour match at the Anfield Stadium. The fixture will take place on September 1, beginning at 00:15 IST.
Parimatchnews will tell you everything you need to know ahead of the upcoming match.
Liverpool News & Current Form:
Liverpool have had a dreadful start to the season, achieving just two draws against the mid-table sides and losing the derby to a sluggish Manchester United. Some will say that the Merseysideiders have lost their chances of fighting for the trophy during that stretch, but Man City have also had some setbacks, which leaves some room for hope.
A slump in a team of this calibre could not last long and at some point, Jurgen Klopp's charges had to 'buck up'. However, hardly anyone expected it to happen so radically and in such a significant way. One of the outsiders – AFC Bournemouth – got into the crossfire. The Cherries conceded mind-blowing nine goals, allowing Liverpool not only to set a personal best in the EPL, but also to repeat the league record. That's how they let off steam from all the accumulated frustration. It will definitely help the team to reset, a perfect case in terms of psychology.
The Reds were brilliant in all lines, but it was Roberto Firmino who shone brightest: the Brazilian, who took a place on the bench after Darwin Nunez came on, showed passion and proved his scoring skills to Klopp – producing 2 goals and 3 assists in 69 minutes. The 30-year-old 'defensive striker', as some people say, showed that the team can still count on him.
In addition to the scoreline, it was also a wonder that Mohamed Salah, who played a full game, did not score a single goal in such a match. The Egyptian had plenty of chances before ending up as the worst player on the pitch according to the ratings. The Merseyside side are hoping it was just a fluke.
Despite such a steep restart and outburst, Liverpool's problems are still there. The Reds are extremely plagued by injuries. There are now eight players in Merseyside's sickbay: Matip, Alcantara, Konaté, Jones, Jota, Oxlade-Chamberlain, Ramsey and Kelleher.
The German specialist now has a whole jigsaw puzzle 'how to get the most of the remaining players', there is extremely little time for any kind of reassuring signings and, judging by recent comments, the management cannot allocate much funding. It sounds depressing, but on the whole the Scousers have enough quality already, they just need a little more stability.
Newcastle United News & Current Form:
Newcastle was acquired by the Saudi Arabian foundation, which de facto is under the control of the government, in October 2021. This entailed a lot of positive changes, a whole new fresh look at the team and a review of all processes, players, staff. Certainly already at the time of the deal there was a clear blueprint for the development of the club, something that we see now.
In the second half of the season Newcastle won 12 games and scored 39 points. A simple mathematical calculation shows that if the team had done the same in the first half, they would have had 78 points, which would have placed them in third place. Such a stretch marks a new milestone in the club's history, with many already starting to take the Magpies seriously after the first matches of the new campaign.
The White-Blacks started the new season with a 2-0 home win over Nottingham Forest, but the away game against Brighton ended in a goalless draw.
Eddie Howe's side then produced a sensational match for themselves, outplaying Manchester City in terms of sense (tactics, the picture of the game), which can be seen as a definite benchmark for the team's capabilities and status. Despite making a very solid bid to win, the Magpies allowed the Citizens 21 shots which were converted in three goals by top-class performers of the Sky-Blues (3-3). You can't do much when you play against the team in the world that employ one of the most dangerous strikers in the world. But the result of the game is still really impressive for the collective which was literally seemed bound to relegation at some point in the previous season.
After that, they Magpies again failed to get a clean sheet against lowly Tranmere Rovers (2-1) in the EFL Cup. And the last game against troubled Wolverhampton, where Newcastle narrowly avoided defeat in the 90th minute (1-1), raised some doubts as to whether the Black and Whites are really going to face their brightest future without significant problems?
That said, this balance of power, particularly defensive consistency, does not bother Eddie Howe too much – he has asked to acquire a striker and the bosses have signed Real Sociedad forward Alexander Isak for absurd €70m. Will he help his new team achieve a positive result against one of the strongest clubs in the world? All the more reason to watch the next game.
Don`t miss out 👉: Liverpool scores 9 goals, epic comeback for Manchester City
Liverpool form guide: D-D-L-W
Newcastle United form guide (all comp.): W-D-D-W-D
Liverpool vs Newcastle United Head-To-Head Record:
| | | |
| --- | --- | --- |
| Liverpool | Draw | Newcastle United |
| 15 | 6 | 4 |
Liverpool vs Newcastle United Predicted XI:
Liverpool possible starting lineup: Alisson; Alexander-Arnold, Gomez, Van Dijk, Robertson; Elliott, Fabinho, Henderson; Salah, Firmino, Diaz.
Newcastle United possible starting lineup: Pope; Trippier, Schar, Botman, Burn; Willock, S Longstaff, Joelinton; Almiron, Wood, Fraser.
Statistical preview of the matchLiverpool vs Newcastle United:
Newcastle last beat Liverpool in 2015.
Liverpool are unbeaten in their last 25 home games in the EPL (19 wins, 6 draws).
Newcastle are unbeaten in their last six EPL games.
Liverpool are unbeaten in their last 10 games in the EPL : 7 wins and 3 draws.
Mohamed Salah is the only Liverpool player in history to have scored in five successive home league games against the Magpies.
The Reds have scored in 14 of their 16 home face-offs against Newcastle.
The teams have exchanged goals in 7 of their 10 head-to-head games at Anfield.
Liverpool have scored in 26 consecutive home matches versus Newcastle.
What has been said before the match:
Jurgen Klopp, the Liverpool gaffer:
"Newcastle will be at the top. They will be. If Eddie [Howe] gets time and stuff like this, I am not sure they need another transfer window but if he gets time for it, they will definitely be. That's the world, the football world we are living in and it's completely fine. Newcastle are a great club and obviously has had a lot of success in the past and now for a few years not that much anymore. They have now everything you need to be a top-six, or whatever that means, club."
"They are unbeaten in this season. Since Eddie is there they obviously got an awful lot of points, they played a really good second part of the season. I don't know exactly when Eddie started, but since he is there they played really, really stable. Difficult for us to play against. Yes, they are a threat, that's how it is. With Isak, they have brought in a really good player and not only him; Botman, all the things there, Bruno Guimaraes last year. Smart signings, good signings; Wood, absolute real machine up front, so these kind of things. But of course, if Callum Wilson cannot play, each team would recognise that because he is really a top-class striker. So, yes, a completely different animal."
Eddie Howe, the Newcastle gaffer:
"I certainly think we're in a stronger place than the game against Liverpool at Anfield, when we were in a difficult position at that moment. We were just trying to stay in the game for as long as we could. I thought we performed well on the day but their quality won them the game."
"I think we're in a stronger place. The injuries are a concern to us, but I think we're unbeaten, the players are playing in a style of football and way of playing that I believe they've got confidence in. We will be extremely tested in this game, it will be a really good examination of us, but I see no reason why we shouldn't go there and give another good account of ourselves and play without fear."
Liverpool vs Newcastle United Prediction:
The Merseysiders need to build on their momentum and, while it's unlikely to be anything like the scoreline against hapless Bournemouth, they should take three points at Anfield. Having said that, Newcastle have already staged a goal shootout with City, and in general have scored in three out of four rounds, while Liverpool's defence is not a benchmark. Especially as the visitors' quality in this area has only increased.
Liverpool attacked well in the last round, and it wasn't just Bournemouth's problems – Trent, who had played very poorly in the early games, seems to have begun to gain form. But still. Liverpool's defensive problems are unlikely to disappear for the upcoming clash – only Bournemouth have not scored against the Reds this season.
As for the outcome of the match, despite all the progress made by the Magpies, we still expect Liverpool to prevail here, one super player will still not be enough to deal with Klopp's recovering super team, especially at a formidable Anfield. The attitude and eagerness of the Liverpool players was evident in their performance against Bournemouth, as they were trying to make amends for their poor start to the game. The Reds will surely do the same against Newcastle
Don`t miss out 👉: Serie A Matchday 3 Roundup: Inter Milan suffers first defeat of the season and more…
Parimatch News staff prediction:
We say: Liverpool to win and both teams to score – Yes.