Kingsley Coman to Premier League? Bayern Munich considered his wage demands as 'outrageous'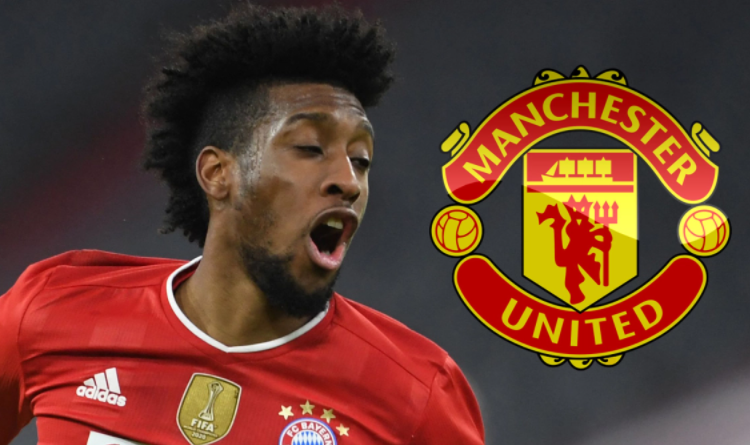 Manchester United has been linked with the Bayern attacking player for almost a year
Bayern midfielder Kingsley Coman could change the club in the summer transfer window. One of the main reasons why the Frenchman rejected the offer of a new contract from the Munich side was the disagreements on wages.
The 25-year-old player wants Bayern to raise his salary significantly, up to 12 million euros per year. Munich executives are not ready for such a step, assuming that the player's demands are not proved by the level of his performances.
Moreover, the young Frenchman is eager to play in England and there are clubs that are seriously interested in him, such as Manchester United in need of a fast world-class winger.
According to journalist Florian Plettenberg, Man United will try to buy Coman if they fail to sign Borussia Dortmund winger Jaydon Sancho.
The Red Devils are ready to pay the Frenchman 230 thousand euros a week – the exact amount he wants to receive.
"They're interested in him, I think they're doing it as part of putting a little pressure on the Jaydon Sancho deal, but they're really interested and Kingsley is a backup plan."

football reporter Christian Falk confirmed.
Don`t miss out 💥: Man Utd are working hard to sign long-awaited Jadon Sancho
It is also noted that Bayern's new head coach Julian Nagelsmann from RB Leipzig is aware of the strong Mancunians' interest, but wants the player to stay.
The reported price starts from 50 million euros.
Don`t miss the shocking story 💥: Denmark national team doctor: "Eriksen was almost dead, I don't know how we managed to get him back"
Last season the 25-year-old midfielder played 29 games in the Bundesliga, scored five goals and made 10 assists.
Midfielder Kingsley Coman became the 2020/21 Bundesliga Champion with Bayern. It is his ninth career league title as he won the domestic championship 6 times with Bayern in Germany, twice with PSG in France and once with Juventus in Italy. Considering all the trophies at the club level (cups, etc.), there are a total of 21, including the gold medal of the Champions League.
Coman still has a contract with Bayern until 2023 and was repeatedly thrown back by injuries, some of which were serious.