It's just not Arsenal's day. Londoners split points with Burnley at Turf Moor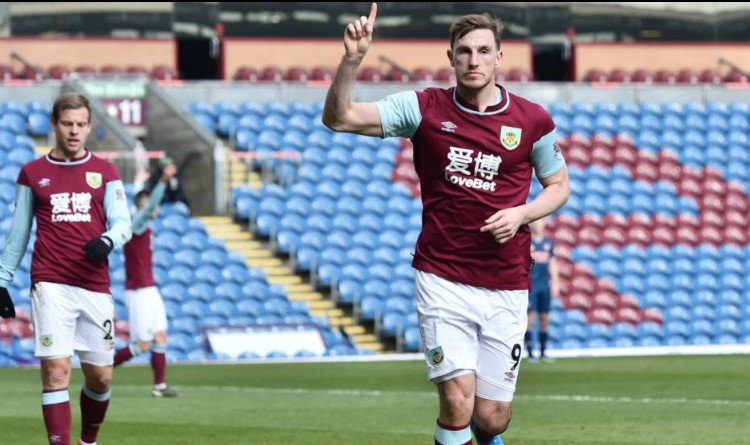 Expected goals this match: Burnley 1.07 - 2.89 Arsenal
In the 27th round of the English Premier League, Arsenal drew 1-1 away to Burnley.
Pierre-Emerick Aubameyang opened the scoring in the sixth minute with an accurate shot into the left corner after Willian's assist.
Chris Wood, in his turn, was in the right place at the right time, Granit Xhaka curiously made a mistake with a pass in his own penalty area and the ball ricocheted straight into the Arsenal goal from the New Zealand international.
There were a couple of controversial moments in the second half.
The first was a handball in the box after a dribble by Saka, which Andre Mariner paid absolutely no attention to.
The second: the Gunners thought they had been awarded a penalty, but the defender's red card for intentional handball was canceled by VAR after replays showed that the defender had played with his shoulder.
Arsenal had a couple more chances besides that but Pepe failed to shoot the ball from three meters and Dani Ceballos hit the post at the end of the match.
The team captain spoke out after the match:
The Londoners, led by Mikel Arteta, have failed to beat Burnley in their last three matches, including Saturday`s one. Burnley defeated Arsenal once in 2020 (1-0) and the other time, the teams drew 0-0. The Spanish manager does not have a single win against this side.
Arsenal boss Mikel Arteta speaking:
"If you don't score your big chances, if you give a goal to the opponent and you don't get the referee's decision when you need to, it is very complicated in the Premier League to win a lot of games." 
"If the first one is not a penalty honestly someone has to come to the training ground and explain what a handball is. It cannot be any clearer."
A fifth successive home draw inches 15th-placed Burnley seven points clear of the Premier League bottom three, while Arsenal remain 10th, their hopes of a late push for European qualification hindered by two dropped points.
James Tarkowski won more aerial duels (8) than any other player on the pitch against Arsenal.
Alexandre Lacazette did not create a chance nor attempt a shot after coming on in the 63rd minute.
Since the start of 2016-17, Granit Xhaka has made more errors leading to goals (8) than any other outfield player in the Premier League.
Chris Wood has scored 22 goals at Turf Moor in the Premier League, the most of any player.