Champions League winner Chelsea put an eye on Dortmund`s star Haaland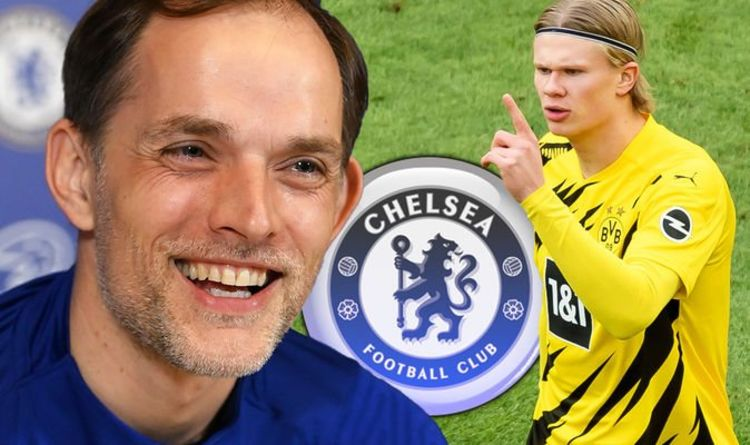 Thomas Tuchel has serious plans for the Premier League crown next season
Insiders report that Chelsea under the guidance of director Marina Granovskaia have begun work regarding the transfer of the Norwegian talent. After winning the Champions League, the London club have serious chances in the race for the 20-year-old striker.
The Blues are trying to find out whether Borussia Dortmund would be willing to sell the player. They are open to all options, considering a standalone deal as well as the inclusion of their players in the transfer.
What comes to mind is fitting Timo Werner in this two-way package as the German striker failed to 'find his game' in the Chelsea squad. The 25-year-old moved from RB Leipzig for €60 million in the summer of 2020. This might help placate Borussia Dortmund's principled executives, who do not want to lose the Norwegian.
It is acknowledged in Germany that this deal will be very complicated as the player is a key starter in BVB. The price tag for Erling Haaland is reportedly going to be really high and, moreover, the Black and Yellows management want to keep the player for another season as their sporting director stated before.
Back in the day, the sports manager of Borussia Michael Zork made it clear to Mino Raiola, who is the agent of Haaland, that they will not sell the 20-year-old player for less than €150 million.
Don`t miss out 💥: Laporta may borrow funds from the bank to complete the transfer of Haaland to Barcelona
Notwithstanding the aforementioned facts, Chelsea have gained serious resources by winning the prestigious European trophy lately. So club owner Roman Abramovich will back Thomas Tuchel and make sure the London side continue to perform at the highest level to claim the Premier League title in the next season.
Jan Aage Fjortoft reports that Chelsea are ready for any response and the only real problem is the wage bill, the club will have to sell someone.
Also, the Dortmund star was speculated to have a €75m to €100m release clause, to be triggered in the summer of 2022, but many sources refute this information. However, if this is true, then Borussia should seriously consider an offer above 120 million euros. Who knows, maybe the real 'transfer bomb' awaits us this summer?