Ibrahimovic vs LeBron: "Athletes must be athletes and politicians must be politicians"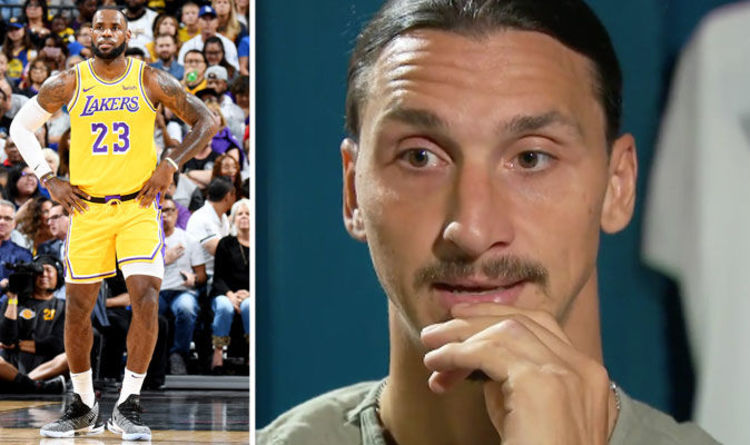 LeBron James from LA Lakers and former MLS LA Galaxy player Zlatan Ibrahimovic
The 39-year-old Swede recently advised LeBron to "stay out of politics" and "do what he's good at". Remember that LeBron James on many occasions was commenting on the last US presidential elections and supported the Black Lives Matter movement.
Don`t miss out 💥: Zlatan and Calhanoglu could miss the Europa League match against Man Utd.
During his latest interview, Ibra did have something to say about basketball hero LeBron James and others who use their platform as sports stars to fight for social change.
"What he does is phenomenal, but I don't like it when people with a certain 'status' talk about politics. Do what you are good at. I play football because I am the best at it. If I was a politician, I'd have gone into politics." 
"This is the first mistake that famous people make when they feel like they've arrived. I think it's better to steer clear of these issues and do what you're good at."
It caused a lot of attention, so basketball star replied him thick and fast with a video claiming that 'he will never shut up about things that are wrong':
"I preach about my people and I preach about equality, social justice, racism, voter suppression, things that go on in our community because I was a part of my community at one point and saw the things that were going on, and I know what's still going on because I have a group of 300-plus kids at my school that are going through the same thing and they need a voice."

LeBron said.
But even after that, the Swedish 39-year-old Milan forward continued the 'beef':
"Racism and politics are two different things. We athletes unite the world, politics divides the world," he said.
"Everyone is welcome, it has nothing to do with where you are from, we do what we do to unite. We don't do other things because we are not good at it, otherwise I would be in politics. That's my message. Athletes must be athletes, politicians must be politicians."
LeBron also recalled Ibrahimovic's 2018 remarks about hidden racism in Sweden. At the time, the player accused the Swedish media that they wouldn't be attacking him if his surname was Andersson or Svensson.
"It's funny that he's saying these things because I think he was talking about the same things in 2018 when he came back to Sweden. He said he had the wrong surname and that's why he felt racially abused when he went out on the pitch. Isn't that right? He said that, didn't he? I think he did.
Don`t miss out on the latest basketball news: Vanessa Bryant comments Evan Rachel Wood's 'Rapist' Kobe tweet.