Fulham vs Tottenham Hotspur. Prediction and Preview. Probable Lineups, Team News, Stats and more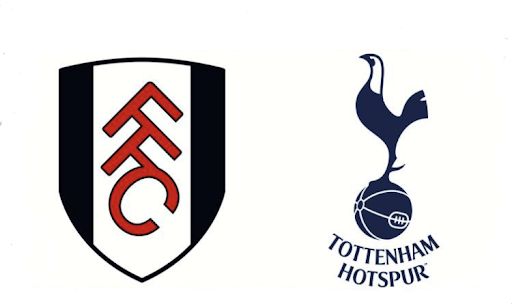 Fulham FC will host Tottenham Hotspur FC in the English Premier League 21th-tour match at Craven Cottage Stadium. The fixture will take place on Tuesday, January 24, beginning at 01:30 IST.
You'd be surprised, but Fulham are just two points behind Tottenham. This is despite the fact that Spurs are currently fighting for a place in the UEFA Champions League. The Cottagers are genuinely good this season and it seems that the goal of at least making it into the top 10 is no longer of much interest or concern to them. Now, Marco Silva's boys are determined to storm their way into the top-6 to try and qualify for the Eurocups next season.
In the upcoming London derby, Fulham will look to edge out the stagnating Spurs in the table, but can Antonio Conte mobilize his side and stop the feisty neighbors to get back on winning ways? Parimatch News will tell you everything you need to know ahead of the upcoming match.
Don`t miss out 👉: Arsenal vs Manchester United: Preview and Prediction
Fulham News & Current Form:
Fulham have resumed their season perfectly after the WC-2022 break, losing only one of their last five EPL matches (away to Newcastle United FC 0-1). In other matches, Marco Silva's side have beaten Crystal Palace FC (3-0), Southampton FC (2-1), Leicester City FC (1-0) and Chelsea FC (2-1). The Black and Whites can also boast progression to the 4th round of FA Cup as they outplayed Hull City FC 0-2.
The derby win against Chelsea was particularly remarkable for the Cottagers as it was the first in 16 years of head-to-head encounters. Undoubtedly, the Aristocrats were weakened by personnel losses. In addition, from the 58th minute, they played in the minority. And in general, the Blues are now in a crisis period. However, it is impossible not to underline Fulham's progress.
A number of the Cottagers' leaders, including 34-year-old Willian and Aleksandar Mitrovic, are in great form. The top scorer in Serbian history is particularly good. In 16 games in the English league, he has scored 11 goals and also made one assist.
Overall, Fulham are quite productive: 32 goals in 20 games, 1.6 goals per game on average (7th best in the league). At the same time, the Cottagers also concede a lot – at the level of the bottom third of the table (29 conceded).
In general, it is safe to say that the current Fulham does not look like the team that played in the EFL Championship last season. Bold football, quality transfers in the summer that helped bring balance to the squad, an interesting coaching figure – all of this allows the Black and Whites to have an eye on the European Cups (UEFA Conference League seems really doable at the moment).
Should they win the upcoming match, the Cottagers would overtake Spurs and move up to fifth place. The support of the home stands and excellent form will greatly facilitate the hosts in this.
Tottenham Hotspur News & Current Form:
Tottenham, for their part, both went into the international break in a lackluster condition and returned to the action in the same volatile state. Antonio Conte's side have won only once in their last five meetings in the English league – against Crystal Palace (4-0). They also drew with Brentford FC (2-2).
Spurs suffered defeats against Aston Villa FC (0-2), Arsenal FC (also 0-2) and Manchester City FC (2-4). It is clear to the naked eye that they lack reliability in defense. Despite the efforts of the experienced Hugo Lloris, the Whites have conceded as many as 10 goals in these five games.
If we take a longer period of time, we can see that the problem has become systematic. Spurs have conceded 21 goals in their last 10 games in all official tournaments. This is a level of relegation-zone teams. Antonio Conte has admitted that this is simply not acceptable, he is well aware of this problem, however, he cannot solve it yet.
What helps Conte from time to time is the effectiveness of his attacking line. In 20 games in the English league, the Purple and White have scored 39 goals, the third-highest tally in the league. Harry Kane accounted for 15 of them.
Which brings worry to the hearts of the fans — the future of the Tottenham leader is very unclear. A player of this class has never won anything in his club career, a very strong argument from some attracting rivals who are trying to lure the star striker away. According to some reports, Manchester United FC and a number of other clubs are interested in his services. Understandably, many people are interested in the situation with the forward, but it seems that journalists are already overreacting. They have recently pissed off Antonio Conte with constant questions about Kane.
What else contributes to this is the recent news about the investigation into Juventus by the Italian national football federation's (FIGC) in the case of alleged false accounting. The fact is that there appears to be current sporting director Fabio Paratici, who has fulfilled a similar role at Zebras for 11 years. The Londoners are likely to be left without their head of transfers, as the FIGC want to ban the Italian for 30 months, it is now up to the Italian Olympic Committee (CONI) to decide whether or not the lower office's decision comes into force.
Thus, poor form, a certain stagnation on an idea level, and a terrible news backdrop could all prevent Spurs from succeeding in the upcoming derby. However, the quality of the squad and the overall top class is still in place, and the club's leaders will try to help the club to break their unfortunate streak.
Fulham form guide: W-W-W-W-W-L
Tottenham Hotspur form guide: D-L-W-W-L-L
Fulham vs Tottenham Hotspur Head-To-Head Record:
| | | |
| --- | --- | --- |
| Fulham | Draw | Tottenham Hotspur |
| 18 | 30 | 53 |
The teams have already met this season: in the sixth round of the English championship, Spurs outplayed their unyielding opponents 2-1. Tottenham have been generally successful against the Cottagers in recent times, they have not lost in eight head-to-head games in all competitions and have registered seven victories in that time.
February 19, 2017: Fulham 0-3 Tottenham Hotspur (FA Cup);
August 18, 2018: Tottenham Hotspur 3-1 Fulham (Premier League);
January 20, 2019: Fulham 1-2 Tottenham Hotspur (Premier League);
January 13, 2021: Tottenham Hotspur 1-1 Fulham (Premier League);
March 4, 2021: Fulham 0-1 Tottenham Hotspur (Premier League);
September 3, 2022: Tottenham Hotspur 2-1 Fulham (Premier League).
Don`t miss out 👉: Goa vs Kerala Blasters: Preview and Prediction
Fulham vs Tottenham Hotspur Predicted XI:
Fulham possible starting lineup (4-2-3-1): Leno; Tete, Diop, Ream, Robinson; Reid, Palhinha; Willian, Pereira, De-Cordova; Mitrovic.
Tottenham Hotspur possible starting lineup (3-4-2-1): Lloris; Romero, Dier, Davies; Royal, Hojbjerg, Bentancur, Perisic; Kulusevski, Kane, Son.
Statistical preview of the match Fulham vs Tottenham Hotspur:
Fulham's First XI average age is 29.1 yrs.
Spurs' First XI average age is 28.3 yrs.
Fulham are unbeaten in 8 of their last 10 games at home.
Tottenham are scoring an average of 1.40 goals per game in their last 5 games.
Tottenham are scoring in their last 8 games against this opponent.
Tottenham conceded in 11 of the last 13 games.
Fulham are conceding an average of 0.60 goals per game in their last 5 games.
Tottenham are conceding an average of 1.60 goals per game in their last 5 games.
Fulham are scoring in 6 of the last 8 games.
Fulham are scoring an average of 1.40 goals per game in their last 5 games.
What has been said before the match:
The Cottagers' coach Marco Silva commented the upcoming match:
"I think we are, right now, a much better team than that game [ previous game with Spurs]. It wasn't at all our best performance. In some aspects of the game we didn't perform at our best level. Even so, we felt until the end of the match that we could get a good result, even if I have to say that they played better than us that afternoon and they deserved three points."
"[Tuesday] will be a different game, we hope. Playing at home at the Cottage with the fans behind us is always tough for the opposition sides to come. It's a good sign if you are in this position right now. It shows how we have been growing as a team."
"Our ambition is to stay in the Premier League. It's so important for us. We know that 40 points is sometimes a magic number. If you achieve it, when you achieve it, we can talk about it. One of the keys, and from last season, my answer every week was the same: game by game, three points for the next week. We don't change."
"You can see now that we are in the January market, how some clubs are strengthening their squads, how they have the capacity to keep buying players as well, and we have to be realistic. Even clubs with different positions to us, they have the capacity to keep improving their squad and sometimes when you try to put some different things for this football club we have to be realistic and think about the reality."
Being asked about the injuries, coach Antonio Conte said:
"It is difficult to answer because we only played last night. I think no, but any day, something can happen. You need time, especially with the medical department, to make an evaluation. I hope there are no [more injuries]. We finished with all the players, but they are tired, especially the ones that are recovering from injuries, like Kulusevski and Bentancur, but it is only fatigue."
"Compared to last season, we are doing less. To concede 21 goals in our last 10 games is usual for a relegation side. We must find the balance to continue to improve the positive situation and to turn the season around."
"My task is to help the club, to create a solid foundation, to improve step by step, and to then fight for something important. You have to put your heart, mind, and head into the possibility of losing games more than in the past because of the process. You need patience, you need time. The players are doing everything to try and improve, I know that we need time to improve and to become stronger than now.
"Our next target is to get three points. We know that in England, there are some really strong teams, so we must find the solidity and to stop conceding so many goals. We made a fantastic achievement last season, but we were only focused on the league. This season, we had four competitions. It takes a lot of energy."
Fulham vs Tottenham Hotspur Prediction:
Fulham returned from the international break in high spirits. They even beat Chelsea for the first time in years. At home, the Cottagers are sure to cause Tottenham a lot of problems (they are unbeaten at Craven Cottage in 8 out of 10 games). They might even be able to pull off a win given Spurs' form.
Spurs have been conceding regularly and a lot lately. All they have to do is try to score more than they concede. However, here they depend on the mood and luck of their leaders, one of them, Heung-min Son, has been silent for a long time.
Defensively, the two opponents have been inconsistent, as both of them have only registered a clean sheet in five English Premier League games of the current campaign. In six of their last seven head-to-head league games, the two teams have managed to score. We assume that, on the basis of inputs and statistical trends, the teams will exchange goals and the game will be rich in scoring chances which will transform into the match total over 2.5.
Don`t miss out 👉: Hyderabad trounces East Bengal 2-0 to go unbeaten for seven straight games
Parimatch News staff prediction:
We say: both teams to score and the match total to be over 2.5 – Yes.