Fulham vs Arsenal. Prediction and Preview. Probable Lineups, Team News, Stats and more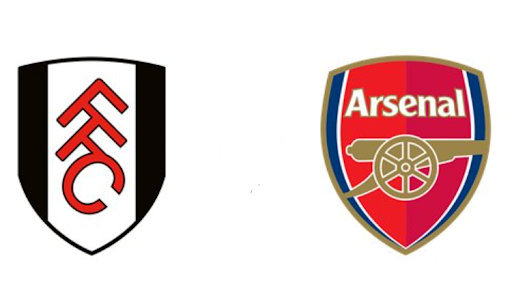 Can Fulham provide a 'warm welcome' to their torchy London neighbours Arsenal?
Fulham FC will host Arsenal FC in the English Premier League 27th-tour match at Craven Cottage Stadium. The fixture will take place on Sunday, March 12, beginning at 19:30 IST.

The Gunners are set for a tough outing to the Craven Cottage. Will Mikel Arteta be able to overcome Marco Silva in the derby to maintain the comfy advantage over chaser Man City?

What can we expect this Sunday night? Parimatch News will tell you everything you need to know ahead of the upcoming match.
Fulham News & Current Form:
The Cottagers are struggling to qualify for the Eurocups, sitting in seventh place in the standings. Marco Silva's side will certainly not be easy prey for any of the top 3 teams as they are equally adept at attacking and defending. Willian, Solomon and Mitrovic will certainly cause problems for the Arsenal defense.
The last time Fulham managed to take three points from the Gunners was back in January 2012. Since then, the Reds have won 7 times in 9 games. Their last meeting in August ended very disappointingly for the Cottagers: they opened the scoring early in the second half thanks to Aleksandar Mitrovic, before Odegaard equalized. The visitors managed to keep the game tied up until the 86th minute. But then Gabriel spoiled the mood with a spot-kick to make it 2-1.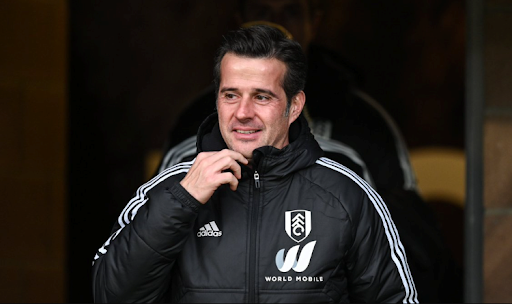 In the last round, Fulham gave Brentford FC a battle but suffered a 3-2 defeat. By the way, one of the goals was scored by Manor Solomon. The Israeli has scored in five successive games. In the EPL, he featured for only 201 minutes, appearing just once in the starting line-up, but scoring 4 goals!
Before suffering defeat a week ago, the Cottagers had not conceded in 4 straight games (2 wins and 2 draws). No wonder they are 7th in the table. They have 39 points on their books. The gap from the Eurocup zone is 3 points.
Infirmary of the team is quite full. Cedric Soares, Tom Cairney, Neeskens Kebano, Layvin Kurzawa are out because of an injury. Joao Palhinha is suspended, therefore he will miss the game too.
Don`t miss out 👉: Sunil Chhetri's lone goal gives Bengaluru the win against Mumbai City in the first leg of semi-final
Arsenal News & Current Form:
To say that Mikel Arteta's team is determined to win their first league title in years is like saying nothing at all. That's all the Gunners have in mind. They have 12 rounds to go and they must not lose their five-point lead over Manchester City FC.
For the sake of this mission, Arsenal even sacrificed the result of the first match in the UEFA Europa League against Sporting CP on Thursday: the coach gave some of his leaders – Martin Ødegaard, Thomas Partey, Gabriel and others – a rest. Therefore, his team's attitude towards Fulham is very serious.
The first of Arsenal's two matches against Sporting in the 1/8 Europa League was a 2-2 draw. At the Estádio José Alvalade, neither team was able to pull the win in their favour and the result seems to reflect the events on the pitch. Both teams had their moments and the goalkeepers could not complain of boredom, so the rematch at the Emirates Stadium promises to be an interesting one.
Arsenal got off to a bad start in this encounter, however, the Gunners slowly got going and made it happen in the 22nd minute. Fabio Vieira won a corner, took the ball himself and headed it straight at William Saliba, who put it into the net.
The Londoners came out for the second half well-motivated and should have led 2-1 just moments after the referee's whistle. A great perpendicular ball was shown off by Alexander Zinchenko, but in a convenient situation, Gabriel Martinelli made a mistake, whose shot with an uppercut was cleared. Despite the guests' active play, it was Sporting who struck the first effective blow. In the 56th minute, Paulinho scored into the net.
In the 62nd minute, Arsenal managed to equalize. Granit Xhaka tried to play the ball to Martinelli, and it bounced off the leg of Hidemas Morita on its way and fell into the goal past a helpless goalkeeper. Both teams clearly fizzled out in the end and the score remained 2:2 on the scoreboard.
On the plus side from today's match was the performance of Fabio Vieira, who felt comfortable again on Portuguese ground. Let's hope the filigree midfielder can transfer this to English pitches. The rematch at the Emirates Stadium is ahead of us and it is to be hoped that in London the Gunners can manage a victory and thus advance to the next stage of the competition.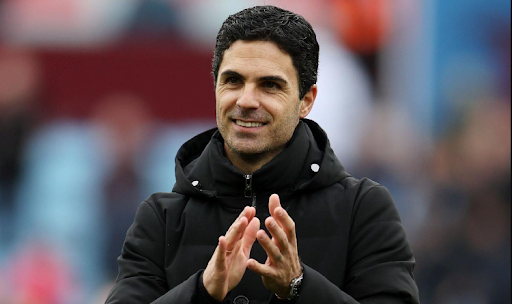 Arsenal played at home against AFC Bournemouth at the beginning of March and snatched a 3-2 win. Arteta's men showed character. As of the 57th minute, they were trailing 0-2 but eventually managed to pull out a win. The goals were scored by Partey, Ben White and Reiss Nelson. The latter scored in the 98th minute of the match.
The London side's winning streak in the league continues. It counts four meetings. It should also be noted that the team has been fantastic on the road this season, scoring 31 points in 13 games, which is the best result in the EPL. The goal difference is 25:9.
Granit Xhaka about the draw with Sporting:
"Before the game we talked about the fact that we had to play smart. We knew we had two games ahead of us, and at this level, in these games, we have to be smart, because if you open up right away, you can lose here 3-1 or 4-1, and then the comeback is much more difficult."
"I think we had a chance to win today's game, but we could have lost it as well, so I think a draw is fine for both sides. Now let's see what happens in the rematch."
"The support from the fans has been unbelievable this season and we want to give them something back later in this campaign, so we will do our best."
Mohamed Elneny will miss this game because of an injury.
Fulham form guide: W-W-W-D-W-L
Arsenal form guide: L-W-W-W-W-D
Fulham vs Arsenal Head-To-Head Record:
August 24, 2013: Fulham 1 – 3 Arsenal (Premier League);
January 18, 2014: Arsenal 2 – 0 Fulham (Premier League);
October 7, 2018: Fulham 1 – 5 Arsenal (Premier League);
January 1, 2019: Arsenal 4 – 1 Fulham (Premier League);
September 12, 2020: Fulham 0 – 3 Arsenal (Premier League);
April 18, 2021: Arsenal 1 – 1 Fulham (Premier League);
August 27, 2022: Arsenal 2 – 1 Fulham (Premier League).
Fulham vs Arsenal Predicted XI:
Fulham possible starting lineup (4-2-3-1): Leno; Tete, Diop, Ream, Robinson; Reed, Lukic; Willian, Pereira, Solomon; Mitrovic.
Arsenal possible starting lineup (4-3-3): Ramsdale; White, Saliba, Gabriel, Zinchenko; Odegaard, Partey, Xhaka; Saka, Martinelli, Nelson.
Statistical preview of the match Fulham vs Arsenal:
Fulham's First XI average age is 28.6 yrs.
Arsenal's First XI average age is 25.0 yrs.
Arsenal are unbeaten in their last 9 games against this opponent.
Fulham are unbeaten in 7 of their last 9 games.
Arsenal are winning their last 4 games.
Fulham are scoring an average of 1.60 goals per game in their last 5 games.
Arsenal are scoring an average of 2.80 goals per game in their last 5 games.
Fulham are scoring in their last 6 games.
Fulham conceded an average of 0.80 goals per game in their last 5 games.
Arsenal are scoring in their last 15 games against this opponent.
Arsenal are conceding an average of 1.20 goals per game in their last 5 games.
Arsenal have scored in their last 6 games.
Don`t miss out 👉: Quetta Gladiators vs Multan Sultans: Preview and Prediction
What has been said before the match:
Marco Silva, Fulham gaffer, ahead of the game with Arsenal:
"We are trying, it is a football match, and all of you already know what we are capable of doing. We have to believe in ourselves, this is the main thing for us and the most important thing, to believe in ourselves, the way we are going to play."
"We know that we are going to play against one of the better teams in this country, because from the beginning of the season they are at the top of the table, they have been really consistent, playing good football, adapting really well and reacting well when they don't achieve a good result – straightaway comes the reaction."
"We feel good at home, it will be a tough game, but I think it will be a tough game for them as well."
"Let's see – you know that Arsenal have been doing this so far," he explained. "I think their approach to the Europa League is always different from the Premier League."
"Of course, they have some players injured and some illness during this week. But, even so, they rested five players at least, and from the first Europa League match this season they have approached it in a different way, they have rotated the team and they have managed the situation really well."
Mikel Arteta talked about the draw with Sporting:
"We are not letting go of these games and today we had to face some problems from the last few days when we lost a few players. We lost three or four strikers, but if you want to advance in these games you have to go through difficult moments. We know that we are alive, everything is still up for grabs at the Emirates and hopefully we will play better and deserve to win."
"We are losing too many simple goals and we talked about the importance of the penalty area, especially in a game where you either go through or drop out. Today we didn't defend well enough in the penalty area and we need to do better against our opponents."
"Sometimes the opponents are really good at what they do. When they get the delivery right, in the right space, it's just half a centimeter sometimes whether you get that header out of the box or if it goes in. It's true that it's something that we must improve dramatically in the next few games if we want to keep winning games."
Fulham vs Arsenal Prediction:
This meeting promises to be an intriguing one, at least because of the derby status. It is fundamentally important for each side to win, so no one is going to linger on the pitch. The Cottagers will try to seize victory to keep in touch with the Eurocup zone. As for the Gunners, they need all 3 points to continue their steady lead in the Premier League.
Mark Silva's team lost to Brentford, but they looked excellent offensively. The club's unbeaten streak in the EPL was interrupted, but the goalscoring streak continues and has reached the 4-match mark. In the meantime, Arsenal managed to get back from 0-2 in a game against one of the championship outsiders – Bournemouth. It should be recalled that Saka and Co. had a similar situation in the recent meeting with Aston Villa: then the club also lost after the 1st half, but eventually turned the game around in the second half (4-2).
As it is, Arsenal have been letting themselves get complacent of late and only come back into the game when they are losing the lead. But it will be difficult to turn the tide in the upcoming meeting, as the visitors will be behind Fulham in freshness after their energy-consuming away game in the Europa League against Sporting (2-2).
It will be difficult for Arsenal especially given the crisis at the attacking edge, with non-core players available there at the moment – something that will be affecting their goalscoring aspect. Red-Whites should not expect an easy walk. The hosts, despite the status of the underdog, have a good chance of picking up points in the upcoming encounter, and they probably shouldn't lose by a big scoreline.
Don`t miss out 👉: Chelsea vs Leicester City: Preview and Prediction
Parimatch News staff prediction:
We say: Arsenal will not lose and both teams will score – Yes.