Crystal Palace vs Manchester United. Prediction and Preview. Probable Lineups, Team News, Stats and more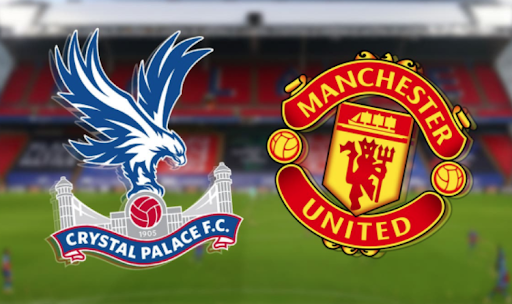 Crystal Palace will host Manchester United at Selhurst Park in the 38th round of the English Premier League. The match will take place on May 22, beginning at 20:30 IST.
The last month of spring is a month of exciting football battles. The English Premier League is nearing the finish line with a final round of fixtures left to be played. On 22 May evening, 10 fixtures of the 38th round will take place at once. The match between Crystal Palace and Man Utd is of particular interest, as the Red Devils could literally be decimated with the team going to the Conference League following the results of the season. This season could become the worst ever for the once first-class team.
Will the Mancunians be able to finish the 21/22 campaign in a positive way? Parimatchnews will tell you everything you need to know ahead of the upcoming match.
Crystal Palace News & Current Form:
Whichever way you look at it, it has been a successful season for the Londoners. Crystal Palace have achieved all their goals: they have undergone a squad-rejuvenation process and reorientation towards more attacking football, and the question of retaining their place in the EPL has been resolved long before the end of the season.
Nevertheless, the Eagles still have a lot to fight for and a lot to lose. Patrick Vieira's side are currently in thirteenth place, and could climb to tenth if they beat Manchester United. It would appear to be no big deal. But not for Crystal Palace. As well as an extra £5-7m in prize money, the Eagles could set their best result in the EPL in seven years. The Londoners have not finished higher than 11th since 2015.
The main problem the coach has failed to remedy is inconsistency. It is clearly evident in the last seven meetings in the English league. During this period, the Eagles have only two victories – over Southampton (2-1) and Watford (1-0). They also drew with Leeds (0-0) and Aston Villa (1-1), while defeats came against Leicester (1-2), Newcastle (0-1) and Everton (2-3).
Part of the problem is due to a lack of resources. The team from London simply lack the manpower to keep a high tempo and produce results on a regular basis. However, they still leave a pleasant impression with their sharp attacking football. Wilfried Zaha should be given some credit for that. The striker has been a long-time Crystal Palace leader and a favourite of the fans. This season, the forward has a rather impressive statistic. He took part in 32 matches in the EPL, where he scored 13 goals and one assist. His team-mates are trying to keep up.
Success in the upcoming match will attract the right players in the summer transfer window due to a more attractive image in relation to lower-table competitors and additional funds.
Manchester United News & Current Form:
Only time will tell how much of a positive (or negative) effect the appointment of Ralf Rangnick as Manchester United's consultant will have on the club. But it is already clear that the German's invitation to the role of crisis coach has, to put it mildly, failed to justify itself. This season has already been Manchester United's worst in the Premier League era. Should the Red Devils lose to Crystal Palace by a margin of at least two goals, they would finish with a negative goal difference for the first time since 1990.
Don`t miss out 👉: Who is Erik ten Hag and is he able to lead Man Utd out of the crisis?
This game at Selhurst Park will determine Manchester United's place in the European competition next season. A defeat or even a draw, assuming West Ham win in the parallel fixture, would send the Mancunians into the Conference League. Otherwise, Manchester United will find themselves in the Europa League.
It is possible the Red Devils could shine under Eric ten Hag next season. In the meantime, Manchester City will obviously need to rebuild. No matter how prolific the attack and David de Gea's reliability, a lack of defensive fortitude will be a central problem. Aquiring quality players to the team if they qualify for the Conference League will be very troublesome.
Previously, the Red Devils could trump up a big name of the club and participation in the Champions League, and on top of that allow themselves to spend inadequate funds on players (the obvious example is Harry Maguire), but now such tactics seem impossible.
Don`t miss out 👉: Liverpool takes the title race to the final round, Everton secures Premier League status, and more…
Crystal Palace season form guide (all competitions): L-D-W-W-D-L
Manchester United season form guide (all competitions): W-L-L-D-W-L
Crystal Palace vs Manchester United Head-To-Head Record:
| | | |
| --- | --- | --- |
| Crystal Palace | Draw | Manchester United |
| 9 | 12 | 39 |
Crystal Palace vs Manchester United Predicted XI:
Crystal Palace possible starting lineup: Guaita; Clyne, Andersen, Kouyate, Mitchell; Gallagher, Milivojevic, Eze; Ayew, Mateta, Zaha
Manchester United possible starting lineup: De Gea; Dalot, Maguire, Varane, Telles; Fred, McTominay, Matic; Elanga, Fernandes, Rashford
Statistical preview of the match Crystal Palace vs Manchester United:
In the last 10 matches in the league, Crystal Palace have picked up 2 wins, suffered 6 defeats and 2 draws;
An verage goal output in the last 10 games – 2.5 (with Crystal Palace scoring an average of 0.8 goals per game, while MU scored 1.7);
In the last 4 matches at the field of Crystal Palace, MU were stronger 3 times, 1 meeting ended in a draw;
Manchester United are unbeaten on the road in 21 of the last 23 meetings between these teams in the Premier League.
Crystal Palace have scored less than 1.5 goals at home in 6 of their last 7 matches.
Crystal Palace have not conceded at home in 5 consecutive games.
What has been said before the match:
"We once again unfortunately have quite a few players missing and another couple of players with question marks. We have to wait for tomorrow's last training session, but as it stands now, there will be quite a few players missing but I'm still positive that we will have a strong starting XI and finish the season on a higher note than we did at Brighton. I'm positive that the players want to get things right and show and prove to everybody that they are capable to play a lot better than we did at Brighton. I am also positive that they would much rather play in the Europa League than the Conference League. They will have to play Thursday evening instead of Tuesday or Wednesday, but it's still a big difference if a club like Manchester United plays in Europa League rather than Conference League. You could see that the day before yesterday [Wednesday] when Eintracht Frankfurt, who finished in the lower half of the table in the Bundesliga, won the Europa League and by doing that qualified for the Champions League I think for the first time, maybe in club history, since the Champions League exists. This should also be an incentive for everybody to make sure that we qualify for Europa League at least on Sunday."
"I think the last two home games, we got four points against Chelsea and Brentford, we spoke about the Brentford game it was one of our best games in possible of the ball and in the last six months and I am positive the team will play at the same kind of level at Brighton and two weeks time at Crystal Palace. What I like is they had fun playing together on the pitch and this is exactly the same kind of approach we need for the game tomorrow."
"It's been a really, really challenging season for them. But it's never easy to play United. When you look at the quality that they have in the squad, we need a big performance to get something from the game."
"I think it's good for us to play the last game at home against one of the best teams in this country in Manchester United who they represent so much in the Premier League. We will want to give a really good performance. I think our fans deserve that and this is what we will try to do." 
"We are going to concentrate on ourselves and recover from the game [against Everton] and find the right words to lift the players to allow ourselves to compete against United."
Crystal Palace vs Manchester United Prediction:
Firstly, practice has shown that the Eagles are a very dangerous opponent for teams from the top six: remember the thrashing of Arsenal at Selhurst Park (3-0) and the draw against Manchester City. Secondly, before the match with Everton, the Londoners had a 4-match unbeaten streak. And clash against the Merseysiders itself was started very positevly, what happened next can be written off as an accident.
It is also worth noting that Patrick Vieira's side have lost only four games at home this season.
The Red Devils obviously have more motivation and ambition, but whether they have enough to overcome the Eagles easily is unclear. If Manchester United's stars, in particular Cristiano Ronaldo, fail to find their game, the situation will be critical.
Don`t miss out 👉: Arsenal vs Everton. Prediction and Preview. Probable Lineups, Team News, Stats and more
We say: Crystal Palace will not lose – Yes.