Borussia Dortmund vs Manchester City. Prediction and Preview. Probable Lineups, Team News, Stats and more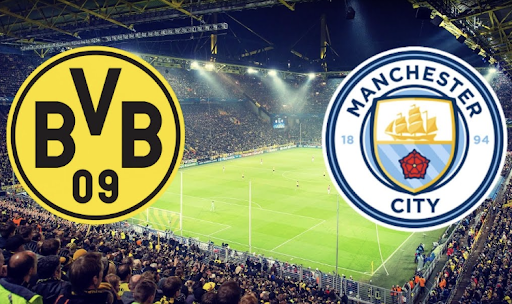 Borussia Dortmund will host Manchester City in the UEFA Champions League 5th group-stage at the Iduna Signal Park. The fixture will take place on October 26, beginning at 00:30 IST.
The 5th round of the UEFA Champions League group stage is about to start, and it is a high probability that the runners-up in Group G could be decided in this very contest. Borussia Dortmund are set to host English champions Manchester City, who have already secured a play-off slot after a somewhat lackluster performance against a modest side from Copenhagen in the 4th round.
It begs the question: Will City play at half strength in low gear? Will they try to expend as little effort as possible against Borussia to secure a satisfactory result, let's say – draw. The lads from Germany, meanwhile, are highly motivated not to lose second place and to qualify for the next stage with as few problems and nervousness as possible. And they will certainly try to exploit any weak spots in case of Guardiola's rotation. However, even with some risks, resting key players would be a very sensible action, as the Citizens need to start concentrating more on the English Premier League, where they are 2 points behind leading Arsenal. Alternatively, is Pep Guardiola so furious after the 0-0 4th-round draw with the Danes that he will want to blow off steam at a defiant Borussia?
Parimatchnews will tell you everything you need to know ahead of the upcoming match.
Borussia Dortmund News & Current Form:
In the last six rounds of the Bundesliga, Dortmund have won only twice – against Schalke 04 who got off to a terrible start to the season (1-0) and against Stuttgart who are not far away from the relegation zone (5-0). The club also drew with Bayern Munich (2-2) and lost to RB Leipzig (0-3), Cologne (2-3) and Union Berlin (0-2). Therefore, the Bumblebees are currently sitting in 5th place with 19 points after 11 rounds. But if we take into account the other tournaments, the form of the team looks more satisfactory: 3 wins, 2 draws and 1 defeat.
The gap from first place is 4 points, which is not critical yet. On the other hand, they have been able to keep afloat in all competitions. The Bumblebees qualified for the third round of the German Cup (they beat Hannover 96 0:2), and in the Champions League the situation looks quite positive, the only thing they need to do is not to make things more difficult for themselves.
In the first leg, the Bumblebees beat Copenhagen (3-0), then they gave Manchester City a good fight but still lost (1-2), and after that they had two good encounters with Sevilla. At first, Borussia thrashed them 4-1, and then they played out a 1-1 draw away to Seville. Now they are second in Group G with seven points.
The statistics here and in the league are not really eye-catching, but the overall picture and the recent draw against Bayern Munich in October are worth a special mention. Despite a huge number of key personnel losses, the Black-Yellows managed to find the fortitude to turn the tide and come back from 0-2 against an opponent of this caliber. Now, will they be able to take points from Manchester City in the upcoming game as well?
Borussia have a very good squad. It is full of young and talented players, who are chased by the elite clubs in Europe. One of the brightest examples is Jude Bellingham. Chelsea FC from London are reportedly prepared to pay a hefty fee for the transfer of the 19-year-old Englishman, Manchester City's head coach has made no secret of his interest either.
The midfielder has played from whistle to whistle in four group stage games and scored in each. Even Man City got a goal in the Matchday 2 game. The 19-year-old midfielder will be hoping to bring his talents to the British public's attention in the upcoming match. A double in the weekend match against Stuttgart will provide a considerable amount of confidence.
In the previous match, just one goal could have given Borussia the 'European spring' and left the Sevillians and Danes to wrangle with each other for a handout in the form of the UEFA Europa League knockouts. However, an actual 1-1 draw means that they will have to play on without getting complacent, bearing in mind the upcoming game with Man City. Who knows what kind of mood Pep Guardiola and his side will be in.
And in case of failure in the upcoming match, the question of qualification to the play-offs will arise in the last decisive round, and that will create too much pressure and drama, which is better to avoid. Borussia will try to improve their already decent performance from the first leg, and the home stands will support the team to play at 110%, which is how much they need to beat Manchester City and ensure their passage to the UCL play-offs.
Don`t miss out 👉: Odisha stages a 2-1 comeback to defeat Kerala Blasters at home
Manchester City News & Current Form:
It sounds very cinematic, but despite Borussia's decent performance at the Etihad Stadium, it was the former Bumblebees player who became the hero of the match as the Norwegian star scored the winning goal in very fine style.
Haaland is unstoppable during the current season. He has already bagged 17 goals in 11 games in the English league and five in three Champions League games. During this period, the Citizens suffered only one defeat – against Liverpool (0-1). They have drawn twice and won all their other games, including 6-3 against Manchester United. With MU, Erling registered a hat-trick and two assists for Phil Foden. The forward's unbelievable performance has the admiration of every fan in the world but also the envy of others. And the Norwegian has no intention of stopping, making another double against Brighton (3-1) this Saturday.
The player is not yet a complete footballer like Kylian Mbappé or Neymar, therefore his current success is a combination of his finishing skills and the whole system, with Kevin De Bruyne at the helm supplying him with balls in the box. His perfect combination of power and speed allows him to add goals to his account on a regular basis, but the sky's the only limit for the 22-year-old.
Erling has great goalscoring flair and comes across as a true professional. The Norwegian has managed to score 17 goals in 11 games in the English Premier League, the best rate ever. By comparison, Harry Kane scored the same amount in 37 games last season. What questions can there be for Haaland after results like that?
Erling Haaland's agent has recently claimed that he will become the first player to be sold for up to €1bn. Quite realistic! Now, seeing all the Norwegian's results, it is hard to believe anyone could have played better. However, the record of Lionel Messi for goals scored in a single calendar year will not be broken for a long time. The Argentine stopped at 91 goals in 2012. Haaland now has 41 goals, and it is simply impossible for him to record another 50 in the remaining encounters. However, he will surely be unequaled in the 2022/2023 season.
Despite the fact that the upcoming meeting will take place in Dortmund, the Citizens are looking favorable. They've won their last three head-to-head encounters. By the way, all three ended with the same score of 2:1. Something similar is likely to happen this time as well.
We must bear in mind that Pep Guardiola will probably be angry before the high-profile game. It's not just because Copenhagen miraculously managed to escape in the last game (and that was partly because Sergio Gomez was sent off for a last-gasp foul). But rather because, in the game against Liverpool, they managed to suffer from Liverpool, not only losing 1-0, but also missing a chance to regain the lead easily.
One can blame the referee for not counting Phil Foden's goal, but what does that change? Mikel Arteta and Arsenal haven't held at least an intermediate first place for a long time, and now they are taking advantage of it quite well (they have 28 points to their credit). The gap to Man City is 2 points
They narrowed the gap in the match against Brighton this Saturday with a confident win that slightly eased the frustration of the last game. But Borussia still need to be extremely cautious, with the Citizens looking to finally show their best football after a series of lackluster performances.
Borussia Dortmund form guide: W-D-D-L-W-W
Manchester City form guide: W-W-W-D-L-W
Borussia Dortmund vs Manchester City Head-To-Head Record:
| | | |
| --- | --- | --- |
| Borussia Dortmund | Draw | Manchester City |
| 1 | 1 | 3 |
Borussia Dortmund vs Manchester City Predicted XI:
Borussia Dortmund possible starting lineup (4-2-3-1): Kobel; Wolf, Sule, Hummels, Guerreiro; Can, Bellingham; Adeyemi, Brandt, Malen; Moukoko.
Manchester City possible starting lineup (4-3-3): Ederson; Akanji, Dias, Ake, Cancelo; Rodri, Gundogan; Silva, De Bruyne, Foden; Haaland.
Statistical preview of the match Borussia Dortmund vs Manchester City:
Manchester City, with 11 goals, represent one of the most prolific teams of the group stage. Borussia, in turn, have scored nine goals in four games.
Borussia Dortmund have scored less than 1.5 goals in each of their last 5 Champions League games against Manchester City.
Manchester City have scored in 24 of the last 26 games.
Manchester City have not lost in 14 of the last 15 games.
Manchester City have kept a clean sheet in 4 of the last 5 Champions League away games.
Borussia Dortmund have not lost in each of their last 6 home games.
Borussia Dortmund have scored in 8 of the last 9 games.
What has been said before the match:
Edin Terzic, the Borussia Dortmund gaffer:
"We have been very close to achieving a positive result the last three times we have played against the Citizens. But they have managed to take three points in all the matches with the same score of 1:2. That says a lot about their quality. We performed well, but only on certain stretches. It was not enough. We must be ready to show that performance again, reach the top again and go all the way. If Manchester City will change the game, we also have to be ready to react and adapt."
"We were able to show a lot of confidence and a lot of positives with Saturday's performance. That's always a good thing. But knowing we have a very different task ahead of us tomorrow, we will be more focused on the first leg in Manchester to show which spaces we have to close down and which we have to exploit."
"What we showed in the last match was just not enough. We only managed to defend the goal until the 70th or 80th minute. Tomorrow we will try to take extra effort to keep our legs fresh for longer. But Man City certainly weren't happy with their last game against us either. They play very ball-centric football, always wanting to keep the ball in their possession. Recently we played with three CDMs to ensure we keep our density in the center. Tomorrow, on our field, we will try to play our own football."
"We are not thinking about how Copenhagen will play against Sevilla. We are only looking at ourselves. That is what we can influence to reach the last 16."
"There are only positive emotions about Erling. He was not only a brilliant player, but also a fantastic person. He also enjoyed his time here very much. It was good for him to be at Dortmund. But now he's playing for Manchester City. Tomorrow we have to stop him, we have to stop him going into the penalty area and scoring goals. Because he certainly has that ability."
Pep Guardiola, the Manchester City gaffer:
"It's a fantastic stadium in Dortmund, everybody knows it. Atmosphere, attractive football they play. When I was here in Germany I played against Klopp and Tuchel and always had difficult games. Fantastic atmosphere, happy to be back here. Three years ago we came back in Covid times, which was a pity. I think that game was one of the highlights of my City career, when we won here and went to the semi-finals of the Champions League."
"Borussia are tough because they are so good. For the fact we are Man City we don't have it easy, it's a tough opening. I know in top games against Bayern Munich they play at a top level. We have a lot of respect for them. The first-half last time we were so sloppy, the second half much better and we know we will have to behave and play our best to beat them. There's no doubt about that."
He then was asked about the public's beloved ex-Dortmund Ering Haaland:
"What has impressed me is that I knew he was a guy for big transitions and over 30 or 40 meters he was unstoppable. I didn't know how good he was moving in small spaces in the box, he scores a lot in the box. He goes away from the action to be closer to the goal, these kinds of moments are not easy for a striker. Apart from that his work ethic, he is one of the first to arrive for the training centre, one of the last to leave. He looks after his body, well educated in how he has to live as a professional and he has the intent to get better. Last season he had a few injury problems but this year thanks to our doctors and physios he can play every three days which is really important for us and for him."
Borussia Dortmund vs Manchester City Prediction:
Borussia will undoubtedly put up a good fight against Manchester City and clearly expect points in this encounter. However, we think that the Citizens will pick up three points anyway. The last three meetings between the teams ended in the same way – with the English club winning 2-1. Now, Erling Haaland will be back at Signal Iduna Park, where he knows what it's like to score a lot. That will surely only give the frantic forward even more motivation. The Bumblebees are noticeably inferior to the Citizens in terms of squad, and they should produce phenomenal performance to defeat world-class Skyblues, their capabilities and resources to do so are quite limited. For Manchester City, the match looks to represent tournament significance; they are determined to reach the playoffs from first place, especially considering the difficult EPL calendar where they have yet to grab the lead and for that they need to rotate the squad.
Don`t miss out 👉: Real Madrid juggernaut marches on, Barcelona routs Athletic 4-0
Parimatch News staff prediction:
We say: Manchester City to win and the match total over 1.5 – Yes.