Arsenal vs Chelsea. Prediction and Preview. Probable Lineups, Team News, Stats and more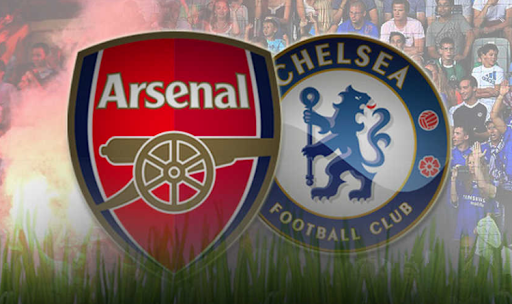 Arsenal will host Chelsea at the Camping World Stadium as the teams head into the Florida Cup Final. The match will take place on July 24, beginning at 5:30 IST.
A derby between two London irreconcilable rivals has crossed the ocean to сome to USA and demonstrate what real football is all about. The legendary giants of the English Premier League will meet on a neutral ground to decide who is worthy to lift a trophy of the symbolic tournament. The encounter promises to be very interesting and is likely to bring us many surprises. It will be especially interesting to see the teams' newcomers in action.
The two mates, who used to play on the same flank at Manchester City, are expected to meet. They are now on opposite sides – Raheem Sterling has moved to Chelsea, while Oleksandr Zinchenko is now the Gunners player. That could be an interesting сonfrontation to watch. Moreover, Gabriel Jesus is another ex-Citizien to feature in the match – as a fact, he was involved in convincing the Ukrainian to follow his steps and join Arsenal. Gabi and Raheem, by the way, have already made their debuts, while Zinchenko is set to appear on the pitch in the Red-White uniform for the first time.
Parimatchnews will tell you everything you need to know ahead of the upcoming match.
Arsenal News & Current Form:
Mikel Arteta seems to have approached pre-season in earnest and is working on sharpening the squad, trying new schemes and tactics. The London derby in Orlando will be Spaniard's fifth test match for Arsenal this off-season. The Gunners came out of holiday very early – they played their first friendly as early as the second of July. By comparison, Chelsea only gathered for their first game on 17 July, when Arsenal played their third friendly. It is easy to see which team is in a better position right now.
Since the beginning of July, the club have already beaten Ipswich (5-1), and then scored goals against German Nurnberg (5-3). Later, Everton (2-0) suffered. After that, the club faced American side Orlando City (3-1), with only young players Gabriel Martinelli, Eddie Nketia and Reiss Nelson netting against them.
It shows the level of preparation and eagerness. It seems that a frustrating fifth place in the EPL and a qualification to the Europa League instead of the Champions League has only turned the Gunners on their heels. Ahead of them is a much more serious opponent – formidable Chelsea.
The most positive sign at the moment: the transfer policy of Arsenal, so far in this transfer window they have spent the most in the world, 115 million pounds.
Don`t miss out 👉: 5 players Arsenal must sell ahead of the 2022-23 Premier League season
Manchester City's Gabriel Jesus arrived to replace Alexandre Lacazette and everyone has noticed that he's already integrated into the system and gained momentum very fast making assist and scoring goals.
There has also been talk of extending Bukayo Saka, the team's top scorer with 12 goals and seven assists in 38 games last season. Keeping the young talent is comparable to a sound transfer, with Pep Guardiola and Jurgen Klopp having their eyes on him for some time now.
And of the newest, Arsenal have managed to snatch a second City player, Oleksandr Zinchenko. A very high quality signing of a versatile and technical player with a winning mentality. You can be sure this humble Ukrainian will prove himself and make the fans admire him. Expect to see him in the upcoming game.
Chelsea News & Current Form:
As for Chelsea, there was almost a complete change of management, with Thomas Tuchel being given more authority. Now he always has the last word. For example, he has turned down the opportunity to sign Cristiano Ronaldo – he does not see the star Portuguese in the system.
Don`t miss out 👉: Ronaldo wants to leave MU as he has no faith in the project. Revealing a thorough analysis of the possible scenarios
In terms of transfers, things have been very measured and calm so far. They have unloaded the payroll by sending Romelu Lukaku on loan, signed Raheem Sterling, Kalidou Koulibaly. Conor Gallagher, who had a great season at Crystal Palace, is back from loan and will be looking for his chance, as well as Armando Broja. The latter is likely to be sold though.
There are two positions to cover at the moment: a striker and a central defender. Insiders are reporting that Jules Kounde has one foot in the club. £55m deal, 5 year contract as things stand.
As for pre-season: it started well by defeating Mexican club America (2-1), but they lost to American Charlotte in a penalty shootout in the next match. It's worth noting that Raheem Sterling was involved in the latter: he scored a penalty, but it was not enough. That's a pity. But there will still be plenty of chances to help the team in the coming season, definitely.
During off-seasom Tuchel is certainly experimenting and trying different concepts, but for the match against the Red-Whites, he will probably put on a strong line-up and take a more serious approach.
The only thing that can get in the way is poor physical condition compared to the future opponent.
Arsenal pre-season form guide: W-W-W-W
Chelsea pre-season form guide: W-L
Arsenal vs Chelsea Head-To-Head Record:
In their last six face-offs, Arsenal have won four times and Chelsea took two. In the last campaign, they exchanged away victories of 0-2 and 4-2.
Arsenal vs Chelsea Predicted XI:
Arsenal possible starting lineup: Ramsdale; Cedric, White, Gabriel, Tavares; Xhaka, Partey; Saka, Odegaard, Martinelli; Jesus.
Chelsea possible starting lineup: Mendy; Chalobah, Silva, Koulibaly; James, Jorginho, Kovasic, Chilwell; Pulisic, Havertz, Sterling.
What has been said before the match:
Mikel Arteta about the recent signing of Zinchenko:
"We're so happy Alex has joined us. He's a player that I personally know really well and continued to follow him after my time at Manchester City. Alex is a high quality player who will give us options and versatility. It's not only about the positions he can play but as well, the versatility he will give us in attack and defence. Alex is a person with great human qualities and character, and I'm delighted that everyone has made this huge effort to bring Alex to the club."
Raheem Sterling is excited ahead of the new season:
'It's been a great first week, I am really settling in, I feel at home now. I say to the fans, thank you for your warm welcome. It's an exciting time for me. I know how much more I have to offer. I still feel within myself that there's another step that I've been fighting to get on to and I think this is the perfect platform for me to do that. Hopefully I can do that in person at the Bridge for many years to come and just keep bagging them goals in, simple as that!'
Arsenal vs Chelsea Prediction:
Arteta's attitude to friendly games is pretty serious. Mikel often deploys some tactical tried-and-true set-ups for the core links, keeping an eye on the result. Yes, he tries different things, but it is the gamestyle processes tweaking that takes priority. The statistics speak for themselves: Arsenal have four wins in four friendlies with a total of 15-5. Chelsea's attitude is a little more relaxed; they lost a penalty shoot-out to Charlotte and Tuchel is trying a lot more different combinations and employing the reserves more frequently – more room for bold experimentation. Both London teams score and concede a lot in friendly fixtures. So there will be a show in Orlando and Arsenal are the favourites to win.
Don`t miss out 👉: All you need to know about pre-season friendlies: fixtures, dates and more
Parimatch News staff prediction:
We say: Arsenal will not lose and the match total over 2.5 – Yes.